NYU Instrumental Programs Reimagine the Summer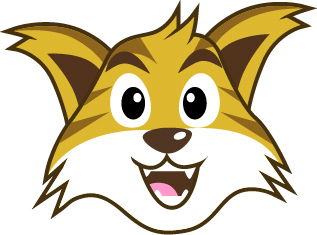 NYU Steinhardt's intensive summer instrumental programs went virtual in the wake of the novel coronavirus
Every summer, the NYU Steinhardt School of Culture, Education, and Human Development's instrumental programs offer a breadth of intensive workshops for anyone 16 years of age or older. From brass, woodwinds, and strings to percussion and jazz, interested musicians have an orchestra of opportunities at their fingertips. This summer, due to COVID-19, the workshops looked a bit different. To keep the music alive—and to spark some joy in the air—students and faculty alike performed from the comfort of their own homes instead of meeting in person for class. How did NYU Steinhardt faculty adapt to the online world? We caught up with jazz studies professors Dave Pietro and Dr. Dave Schroeder to learn more.
Studying the Art of Jazz via Zoom
From July 13 to July 24, Steinhardt faculty hosted the Summer Jazz Improv and Composers Workshop online. This NYU instrumental program combined cutting-edge jazz education, masterclasses, and workshops led by New York City jazz musicians and world-renowned jazz studies faculty. Each weekday, musicians spent more than six hours online studying and practicing the art of jazz. Although there were a few technical hiccups, Pietro says the workshop flowed smoothly.
"There were some connectivity issues," he says, "but overall we were able to work through them. We conducted all classes via Zoom and also used some recording applications like Logic. During each of the four daily sessions, students attended class online as a group, and sometimes they even played individually for one another."
According to Pietro, students attended four different online sessions every day: a jazz history class taught by Dr. Schroeder; a jazz improv class taught by Professor Alan Ferber; a jazz theory and practice class taught by Professor Pietro; and a masterclass series hosted by Dr. Schroeder and Professor Pietro.
In addition to these daily sessions, students also received one private, online lesson each week from instructors such as Patricia Brennan (vibraphone), Billy Drummond (drums), Wayne Krantz (guitar), and Michael Wolff (piano).
Despite the shift from in-person to online sessions, faculty still managed to capture the rich and unique essence of jazz history—all through a digital lens. Even more importantly, they managed to inspire and motivate their students from afar.
"I learned an almost inconceivable amount of information about the history of jazz and the music industry as a whole in just two short weeks," says Riva Rubin, a rising high school senior. "The information Dr. Schroeder passionately discussed instilled a passion in me to further educate myself and explore the history of such a beautiful art form. I loved finding out just how much I didn't know, which was a lot. I'm grateful to have had this incredible opportunity."
An Orchestra of Opportunities
Along with the Summer Jazz Improv and Composers Workshop, NYU Steinhardt instrumental programs also offered the following virtual opportunities: