Building Your College List While Social Distancing
Staying home is the new normal, but college application deadlines are still on the calendar. Here's how to build your college list from the comfort of your own home.
Before the coronavirus took the world by storm and forced us all to retreat to our homes, building a college list was a large project
. The process comes with many factors to consider, some of which don't come with easy answers.
Before social distancing came into play, you would have sought the answers to your questions by visiting universities or striding into your counselor's office at school
.
For the time being, these are no longer options. But that doesn't mean you're out of luck.
As it was before, the internet remains a source of incredible wealth in building your college list
. If you're approaching your final year of school, you'll need to learn how to navigate online resources. Here are some tips for
building your college list.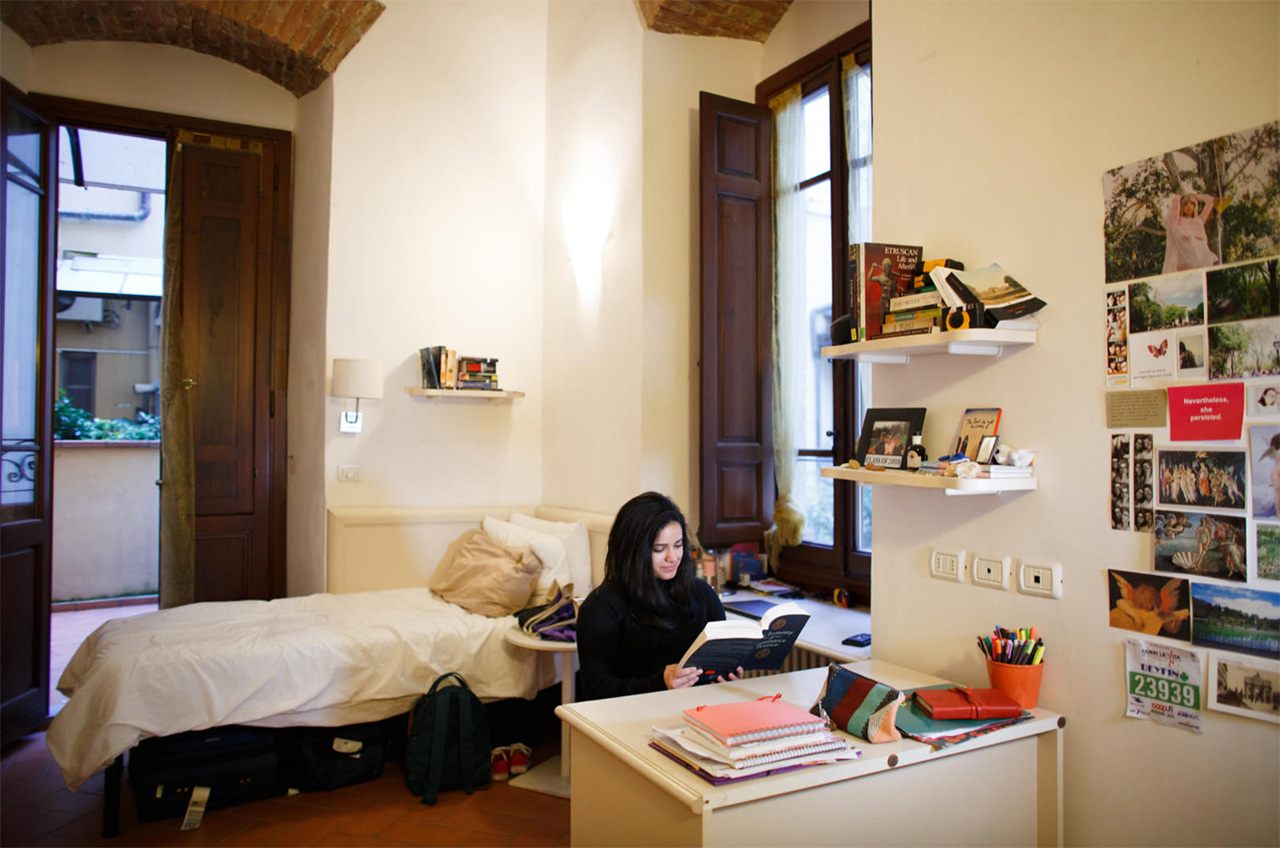 Fortunately
, the key questions haven't changed. Before doing anything else, you'll need to do some soul searching. A majority of the process is dependent on your needs and goals. You'll need to have at least some of them outlined so that you can match those needs to the right schools. Here are some questions to get you started:
What do you want to study? If you're unsure, what are your favorite subjects in high school? What are some career options in those fields?

Do you want to stay close to home? Or are you interested in going out of state, across the country, or around the world?

Are class sizes important to you? What about the size of the school at large?

Are you looking for a campus in a rural area or in a city?

What do you and your family consider to be affordable? How important will financial aid offerings be in your decision-making process?
The Internet Is Your Friend
The internet will quickly become your best friend when building a college list. Many organizations have online tools that allow you to search for schools that fit your parameters
. Princeton Review, Niche, and Cappex are three of the many tools at your disposal.
Cappex will even provide a "fit score" to help determine which schools would be the best match for your criteria
.
Many students will also use rankings to inform their list, which you'll find through organizations like U.S. News & World Report and the Princeton Review
.
However
, as an admissions counselor, I would
advise
that you not place too much emphasis on these lists
.
Just
because a school ranks No. 1 doesn't mean that it's the No. 1 choice
for you
and for
your
interests and criteria. Do consider what the rankings have to say, but don't allow it to drive your search process.
Want to See Campus? Go Online.
Many universities had virtual tour options before the coronavirus struck. In the midst of all that has happened, those offerings have strengthened.
Once you've identified some schools that you'd like to learn more about, check out their websites for information about their campuses and resources
.
Many of them will offer virtual tours, digital information sessions, an ability to chat with current students, and more
.
You'll likely also find more detailed information about the courses that they offer and what student life is like
.
If the school you're interested in doesn't have any resources on their website, turn to YouTube.
Colleges will sometimes house their virtual resources on a YouTube page rather than their website
.
If they don't, you're still likely to find current students posting videos about their experiences
!
You May Be Remote, but You're Not Alone
Universities might not be
physically
open at the moment—but that doesn't mean that they've gone dark.
Websites are
typically
the most comprehensive sources of information when you're trying to learn more about a school
. If there's anything that you can't find, though—reach out to the admissions office! Every school has admissions counselors on hand to help guide you through the process. Most schools will also have student ambassadors ready to chat with you. If the school can't connect you with a student, turn to social media. Talking to current students is the best way to learn about what life is like on campus.
Balancing their perspectives with guidance from the admissions office will ensure that your questions get answered
.
If your school is still in session and you have access to a college or school counselor, reach out to them!
They have a wealth of information about the college offerings both
locally
and globally
.
If you're struggling to find a school that offers what you're looking for, see if you can schedule a phone call or virtual chat session with them
. They'll have a lot of great advice when it comes to building a list. 
When building your list, try to divide your schools into the following categories: safety, good match, and reach
. A safety school is one that you're most likely to get into based on the school's admissibility criteria.
Good match schools are those whose criteria are on par with your academic and extracurricular accomplishments
. Finally, reach schools would be those that might be asking for a bit more than you have. But if you love what they have to offer, that's OK—add them to your reach list! You can't get admitted if you don't first apply. 
In the words of Jonathan Williams, NYU's assistant vice president of admissions, "College is a match to
be made
, not a prize to
be won
."
When you're building your list, try not to focus too
heavily
on how competitive a school is, if it's top ranked, or who their celebrity alumni are
. This is
your
journey—and no one else's. A school with a small acceptance rate may be hard to get into. But even so, that doesn't mean it's the right match for you. Finding the right fit is about more than finding your academic match. It's about finding the school at which you'll grow, thrive, and build a community that will last for years to come. Remember, you're not looking to win a prize—you're looking for a new home!