Extreme Makeover: Supplemental Question Edition
The "Why NYU" question no longer exists, so here's some suggestions on how to tackle the new optional prompt!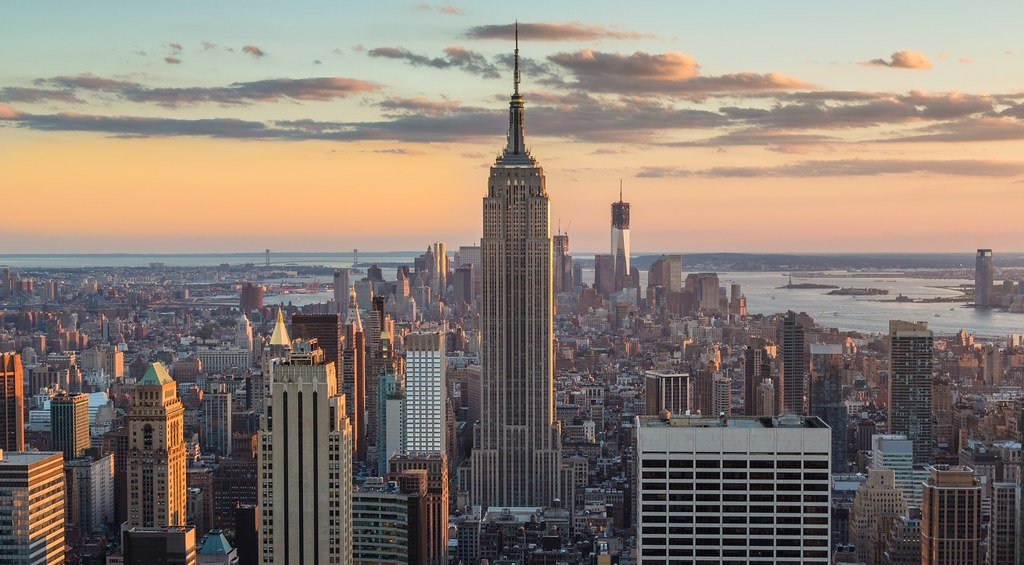 The Common Application is your "one-stop shop" for applying to any number of over 900 colleges and universities. Through the Common App, you can track necessary application documents and important deadlines – but more importantly, it's where you can apply to NYU! As part of NYU's application, you'll have the option to answer a short supplemental question. For a long time, that question was, "Why NYU?" However, this year, NYU changed its Common Application supplement question to be more equitable and to give applicants a chance to explain more about their identity.
"NYU was founded on the belief that a student's identity should not dictate the ability for them to access higher education. That sense of opportunity for all students, of all backgrounds, remains a part of who we are today and a critical part of what makes us a world class university. Our community embraces diversity, in all its forms, as a cornerstone of the NYU experience.
We would like to better understand how your experiences would help us to shape and grow our diverse community. Please respond in 250 words or less."
I know I'm not an Admissions Counselor, but as a current student, I've been in your shoes. It feels like yesterday that I was applying to colleges through the Common App, so I have a little bit of wisdom to share. (I also asked our Director of Admissions for additional guidance, but if you're looking for the Admissions perspective, read this article!)
So, here are some helpful approaches to tackling NYU's new Common Application supplemental question (as told by a current college student):
When brainstorming, don't try to make up answers right from the start!
Questions like these are meant to be open-ended. So you have a lot of flexibility in what you choose to write. But, that also means you have the challenging task of selecting the topic that fits you best. When you start your brainstorming process, don't try to generate answers right off the bat. Instead, create a list of possibilities. Form a list of experiences or parts of your personality that you can discuss well. From there, choose the topic you have the strongest tie to or the one that offers the best representation of yourself. If you start big and narrow it down, you'll end up with the strongest essay that feels the most relevant to you!
Writing a response to a supplemental question can be challenging, especially when it's going to be read by someone you don't know. However, the best part about this essay is that the topic is brand new! No one before you has ever responded to this question, meaning your response will be fresh and inviting no matter which direction you choose. Since you get to pave a new path, don't stress about being unique. Instead, use the space to present your best self so the counselor who reads your application has a better sense of the true you!
There's a small word count so get right to it!
I'll be honest, as someone who writes a lot of 18-page essays, 250 words is not a lot of space to say what you want. You must be concise. With limited space, every sentence matters, so you must decide what details are the most relevant to share. The easiest way to do this is to think "deep" instead of "wide." Choose one aspect or event and give it space to shine! Don't try to explain your entire life story or share a lengthy backstory. Just get right to it!
The essay also isn't a "Why NYU" essay. We purposefully got rid of that question, so don't feel the need to answer that question. Rather than taking up space to tell us why you decided to apply, use the supplemental essay to show us more about who you are and what you value.
Think about what diversity means to you
NYU values having a diverse community. We want a university and an experience that reflects the real-world students are preparing for. But what do we mean by "diversity?" At NYU, we look at diversity in a very broad sense, which includes a range of people, places, ideas, and innovations. At its core, this question is asking you to think about diversity and define what it means to you. There's no right or wrong answer, so as you craft your answer, think about the various ways that diversity is intertwined into your life.
Don't forget it's optional!
This essay is optional, and when we say "optional," we truly mean it! If you don't think answering this question will add any new information to your application, you don't need to answer it. Whether you answer the question or not will not impact the university's decision. We truly value this essay as an opportunity to share more about yourself with the Admissions Counselors, so decide if you want to respond based on what's best for you and your application!