Virtual Campus Tour
Abu Dhabi
Designed by Rafael Viñoly Architects, NYU Abu Dhabi's Saadiyat Island campus is a pedestrian campus that combines traditional and modern architectural elements, covers nearly 40 acres, and promotes interaction between living and learning, research and teaching.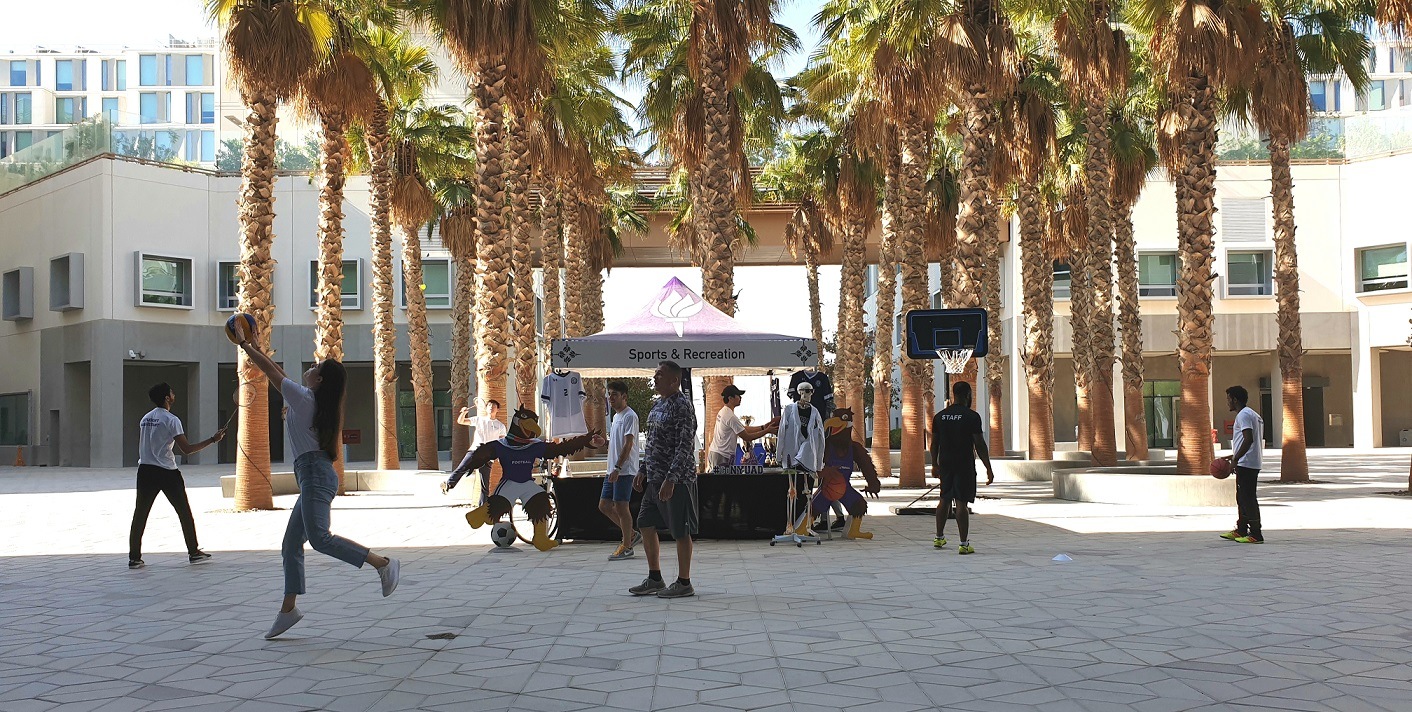 5 Benefits of Studying on NYU Abu Dhabi's Small Campus
All of NYU's campuses create small microcommunities within them. Learn more about how NYU Abu Dhabi accomplishes this!
At NYU Abu Dhabi, Emirati Students Explore Close to Home
Sara Almarzooqi, an Emirati student, wanted a global college experience, the exploration made possible by a liberal arts curriculum—and to stick close to her family.
Education Without Borders: The NYU Abu Dhabi Experience
Are looking for a unique, global experience rooted in community-based learning? NYU Abu Dhabi can offer you a transformative education.
nyuabudhabi
Every year, we welcome students from NYU New York and NYU Shanghai who choose Abu Dhabi for their study abroad semester. Meet Andrea Parra Silva, who is joining us from @nyushanghai
"As a Biology student, I really enjoy working with Dr Kirsten Sadler Edepli from whom I've gained valuable research experience. I also get the opportunity to work with zebrafish as a model organism, which is super cool! In addition, participating in a variety of events geared towards visiting students has allowed me to better understand the local culture and traditions, to explore parts of the UAE I would not have been able to otherwise, as well as connect with different people."
Andrea Parra Silva
NYU Shanghai, Biology major, Class of 2023
studyawayatnyuad
Learn More About NYU
Stay up to date on application deadlines, on campus events, events in your city, and more news from NYU.
Join NYU's Mailing List