A CAS Double Major Shows That Physics and Art History Go Well Together
Hillary merged her interdisciplinary interests as a student, researcher, and intern. Today, she continues to balance art and science.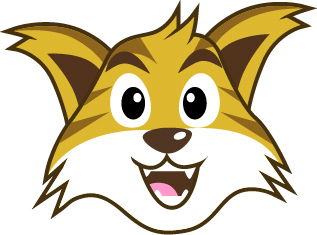 Since graduating from the NYU College of Arts and Science (CAS) last year, Hillary Gao has joined a physics biotech start-up and curated a COVID-safe backyard performance festival. And it's not the first time the CAS double major has balanced art and science on a daily basis. At NYU, she merged her seemingly disparate interests in Physics and Art History as a student, researcher, and intern. "There's so much that connects subjects in separate spheres, and I've found it so beneficial to have an understanding of different fields," she says. "These lessons have enriched my personal and professional life as I've moved forward."
An Interdisciplinary Beginning
As a child, Hillary surrounded herself with oil pastels, sketchbooks, and acrylic paints. Then, in high school, she took her first art history course and realized she loved contextualizing and interpreting art more than creating it. At the same time, she discovered that she enjoyed problem-solving and found an outlet in physics. When she arrived at NYU, she decided to pursue both interests as a CAS double major—and found they complemented each other in surprising ways. "I majored in art history because I genuinely love it. Then, physics pushed me to explore more deeply and question things I had always taken for granted," she explains. "The two fields are similar, but use different languages—equations versus pieces. But both can be so beautiful."
Physics Research and Art History Internships
Additionally, Hillary wanted to get hands-on experience in her chosen fields. During her freshman year, she learned about Professor David Grier's work on soft matter physics. Intrigued, she reached out to him directly to see if she could get involved. He agreed, and it ended up being "one of the best experiences" she had at NYU. Alongside other undergraduate researchers, Hillary built an acoustic camera, an imaging device used to pinpoint different sound sources. "At one point, I found myself taping together boba straws to create an amplifier," she laughs. "Just being in the same room as Professor Grier made me a better, more creative researcher."
In summer 2019, the CAS double major switched gears and applied to an internship with Central Park Conservancy's Monuments Conservation team. In addition to pouring bronze and cleaning statues, she assessed statues for damage. However, it was time-consuming, labor-intensive work. Inspired by her research with Professor Grier, Hillary worked with her supervisor to see if an acoustic camera could help them be more efficient. "We wanted to use sound waves to date statues. This would allow us to find areas that could be the beginning of fractures. The experience opened my eyes to so many future options. Previously, I never realized that such a specific intersection between art history and physics existed," she says. Going into her senior year, she knew she wanted to continue pursuing her varied interests post-graduation.
At present, Hillary continues to balance art and science. By day, she does research and development for a service and instrument start-up, including data analysis, pipetting, and plotting. In her leisure time, she's curating "Harvest," a pandemic-safe DIY backyard festival. Looking towards her professional future, she hopes to do something more interdisciplinary. "I'm particularly interested in robotics design and manufacturing," she confirms. "What resonates with me most is merging the utilitarian aspect of tech with the accessibility of art. While it might not seem like a direct reflection of my CAS double major, it would let me combine my skills from both fields and apply the lessons I learned at NYU."