As Spain's capital and largest city, Madrid has a storied history. And NYU Madrid isn't far behind. Founded in 1958, it is the University's oldest study away site, located in the city center. Here, you can hone your Spanish-language skills in the morning, then walk to the Museo del Prado in the afternoon.
At NYU, you don't have to be a junior to study away. In fact, Liberal Studies students can begin their college experience abroad with the First Year Away (FYA) program. It allows students to spend their first two semesters at one of NYU's sites in Florence, London, Madrid, or Washington, DC. Then, they continue their sophomore year at the New York City campus. "NYU is all about diversity and getting a global perspective. The opportunity to study abroad in your first year helps you do that right away," says Sebastián Peralta Hiraldo, a first-year student who's currently doing FYA at NYU Madrid. "I'm so happy I went abroad for my first year," he adds. "I absolutely love Madrid."
In the Classroom and Across the City
FYA students all take the Liberal Arts Core curriculum classes, which are taught in English. These foundational courses will expand your knowledge of writing, arts and culture, and the natural sciences while providing a global perspective. Students also take classes on the history of Spain and Europe, with a focus on the country's art, literature, and philosophy. All the while, museum visits, live performances, day trips, and overnights augment the academic experience. "Madrid has a ton of museums and great food. Plus, it's a very green city. There's always something to do," attests Sebastián. For instance, economics classes may visit the stock exchange while art history students enjoy the Sorolla Museum.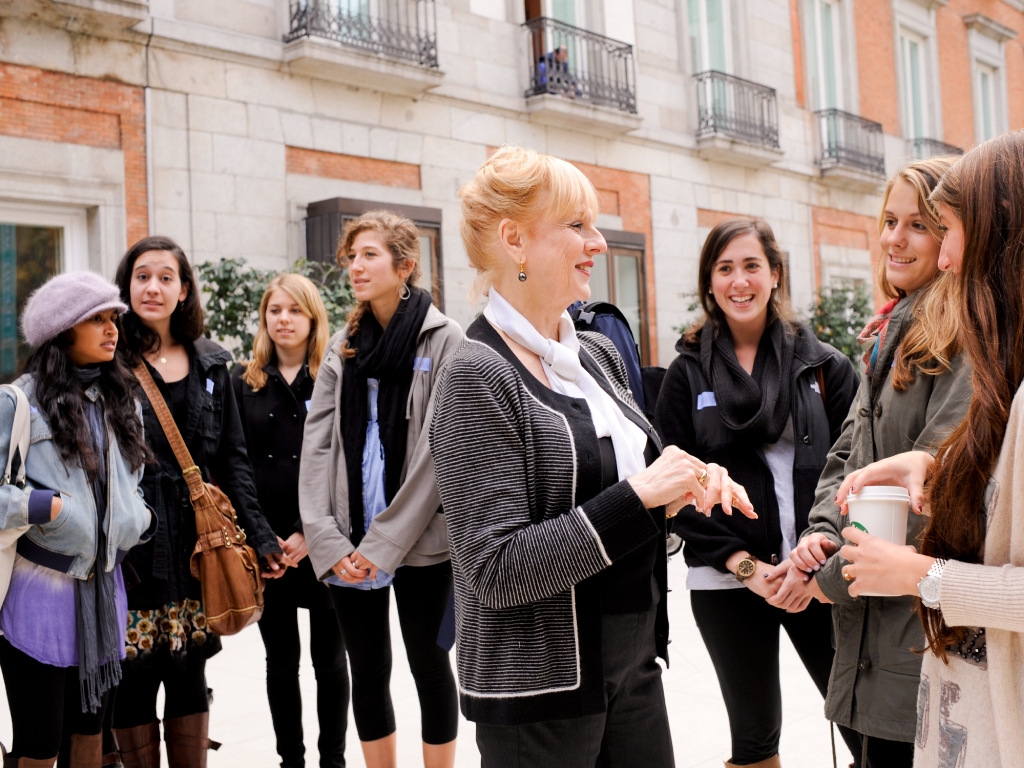 Naturally, students at NYU Madrid take Spanish at the beginner, intermediate, or advanced level. Students with advanced Spanish-language skills can enroll in up to two classes at the Universidad Autonóma de Madrid during their spring semester. For Sebastián, who's from the Dominican Republic, living and learning in Madrid has improved his Spanish skills immeasurably. "Being in a country where I'm speaking Spanish every day and taking advanced classes has been a great opportunity for me," he affirms. "When I went back home, my mom was surprised by how much my Spanish had improved!"
All FYA students live in one of two apartment-style residences with an NYU roommate. Both apartments house NYU students as well as students from other local universities, providing a diverse community and an opportunity to practice your Spanish at all hours. The Chamberí residence includes two- or three-person suites, with a laundry room, common spaces, and a rooftop with city views. The Moncloa residence consists of shared rooms and includes gym access, common areas, laundry, and a ground-floor terrace. Either way, you'll be within walking distance of a variety of lively neighborhoods, where you can enjoy the local culture.
While NYU Madrid is the University's oldest study away program, it's also the newest FYA site. Located in the dynamic Chueca neighborhood, in the heart of Madrid, students can explore the city in between classes. In addition to classrooms, the newly renovated academic center provides a quiet study space, reading room, and computer lab.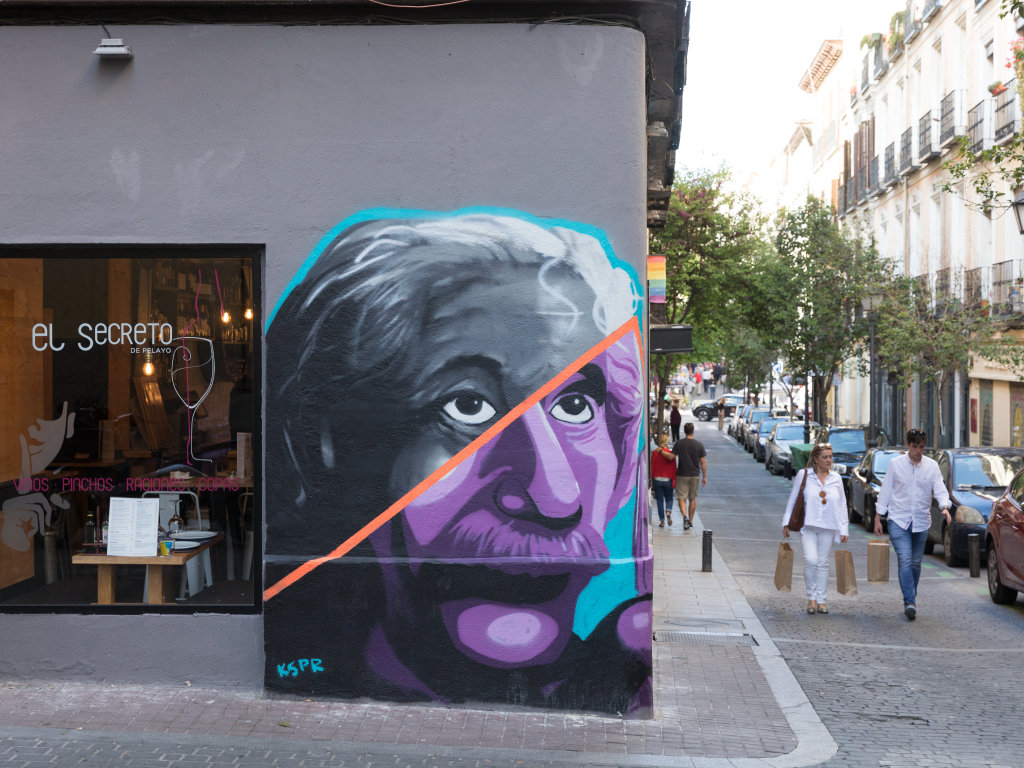 In addition to exploring Madrid throughout the year, you'll have the opportunity to take several faculty-led day trips and weekend excursions. Day trips might include an outing to Segovia, ​where you'll visit the Roman aqueduct, walk the city walls, and tour Alcázar Castle​. What's more, students can sign up for one of three overnight trips to the regions of Córdoba, Bilbao and La Rioja, or Salamanca and Ávila. And of course, a range of dynamic European cities are just a train ride or nonstop flight away.
Above all else, studying in Madrid provides an opportunity to meet new people and gain a new worldview. "My main piece of advice is to get yourself involved in the Madrid community. It's the best way to get to know the city's culture," says Sebastián. A member of the Bahá'í Faith, he immediately connected with members of the Madrid community and began volunteer teaching. But no matter your faith or area of interest, anyone can—and should—reach out to local people to learn from them. "On the metro, in the store—I just talk to people. The people here are warm; they're open to having conversations if you take the first step. If you just go to school and back, you may as well be in New York. So take advantage of everything while you can."