Nursing That Cares for an Entire Person
Senior Alicia Balchand has always wanted to work in medicine. At NYU's Rory Meyers College of Nursing, she found an expansive vision of what the field can be.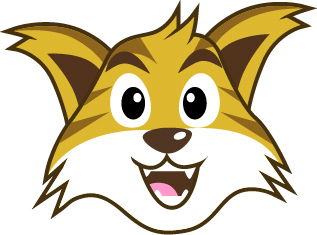 Alicia Balchand has known since high school that she wanted to study medicine, and that New York City, her hometown, is the ideal location, with its diverse population and large concentration of world class hospitals.
Before applying to the NYU Rory Meyers College of Nursing, Alicia explored a variety of interests, but she found her electives always leaned toward medicine. Her junior year of high school, she volunteered at New York-Presbyterian Queens to make sure she had found her path. "Once I confirmed I was on track, I volunteered in different units to learn how to better interact with families, kids, and people with different cultural and racial backgrounds," she says.
For Alicia, the most exciting part of nursing is patient care. "Nurses can anticipate any problem that a patient might have before it happens," she explains. "We get to know them in a deeper way. Even when a doctor has an opinion, the nurse can step in and provide important information. We can approach patients not just from a science point of view, but as a whole person, understanding how their family, culture, and other aspects of life factor into care."
"I was excited, too, about NYU's connections with hospitals around the city because I knew I would be able to gain important experiences in my clinical rotations."—Alicia Balchand
"I was really happy I got into NYU," Alicia remembers. "Especially because I was accepted into the LEAD Honors program, which meant I would have advanced opportunities like research and mentorship. I was excited, too, about NYU's connections with hospitals around the city because I knew I would be able to gain important experiences in my clinical rotations."
As part of the LEAD Honors program, Alicia has had a built-in community with a small cohort of students that takes on academic challenges together. "Each semester, we have a different focus designed to get us to think on a higher level and incorporate global perspectives."
To discover her ideal area of nursing, Alicia cast a wide net, exploring options like pediatrics through childhood development courses. It wasn't until she began her clinical rotations that she found her true passion: critical care. "I had the opportunity to do six different clinical rotations," she explains. "Each one helped me build up my confidence. But at Tisch Hospital, I was in the medical ICU for two and a half months, and the experience reframed my critical care mindset. Now, I feel like I can only work in a critical care unit."
Advice for a Younger Self
In the coming months, Alicia will finish her last courses, take her NCLEX, and begin her search for her first job. Looking back and recalling what it was like to be a high school senior at the beginning of her journey, she is quick to share advice. "Every experience I've had has made me think of my next step differently. My advice is to find the thing that you're interested in. Even if your friends aren't into it, stick with it and keep trying to figure out how you fit in. Research everything and make pro and con lists." She adds, "There are always people and resources available to you, maybe even at your high school. Make sure you take advantage of that! For me, I was able to come into my studies with a solid mindset."