NYU's two approaches to cinema studies are interdisciplinary programs. We focus on the history, theory, aesthetics, and criticism of film and other moving-image media. Both programs offer a lot to their students, such as an array of courses in the critical study of film that emphasize national and transnational cinemas. Students will also analyze filmmakers and genres, film technology and industries, and cinema's relation to the other arts. In other words, you'll dive deep into film analysis. Learn more about the programs below!
Tisch—BA in Cinema Studies
As a student in Tisch's Department of Cinema Studies, you will focus on the history, theory, and criticism of motion pictures and related media. Students take a theoretical, interdisciplinary approach to cinema—as well as TV and new media—as both an art form and a form of mass culture. This program is great for students interested in criticism, archiving, producing, or other nontechnical careers in the field. This curriculum is very much an opportunity to go behind the scenes of the film world.
You'll spend four years taking a mixture of courses in the Department of Cinema Studies, various Tisch departments, and other schools at NYU. Outside of the Cinema Studies program, you will complete a sequence of liberal arts courses offered by Tisch and the College of Arts and Science Core Curriculum. In addition, Tisch students must declare a minor in a related area. Many students choose to minor in Producing, Journalism, or Business of Entertainment, Media, and Technology.
Along with your application, you must submit an artistic review for the department to evaluate. This will be reviewed in addition to your application materials.
Part One—a five-to-10-page essay on a film, director, or any other moving image–related topic that you choose.
Part Two—a one-page statement that answers the following questions:
Have you taken any cinema/media-related classes?
What areas of cinema studies most interest you (film genres, directors, theory)?
What are your career aspirations (film journalist, film curating, filmmaking)?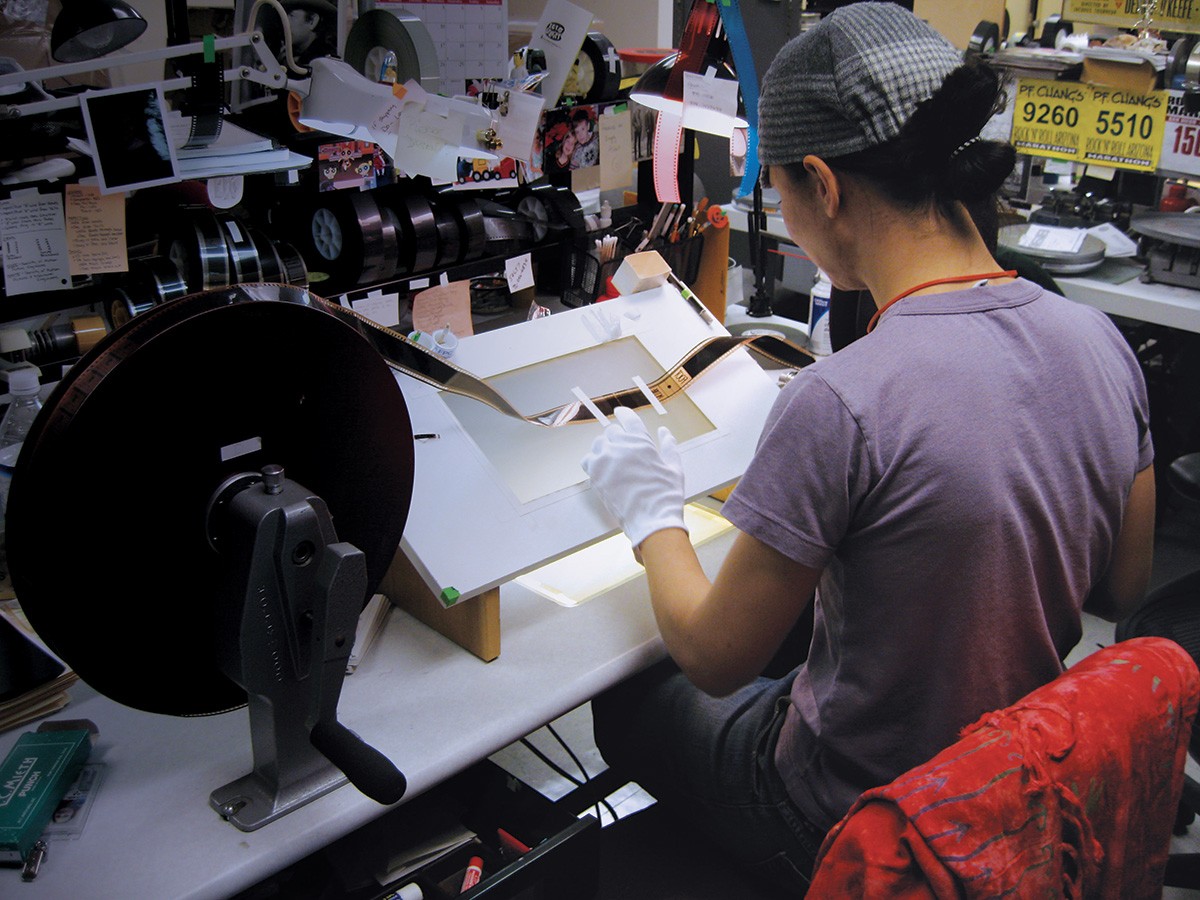 College of Arts and Science—BA in Cinema Studies
Our second Cinema Studies program, housed within the College of Arts and Science (CAS), bears similarities to Tisch's program. The curriculum follows a liberal arts structure. Expressive Culture: Film is the introductory class that fulfills the expressive culture requirement and gives students a brief intro to cinema studies. It also provides students with an overview of intro-level film terminology. In addition, students complete the CAS Core Curriculum. Students in this program are not required to minor in another subject. Our Wasserman Center for Career Development will assist students in discovering jobs and internships in the field.
Neither an artistic review nor additional materials are needed for CAS applicants.
Student Involvement and Career Outcomes
NYU offers a vibrant environment for the study of film! Students can take advantage of a host internships and study abroad opportunities. They have access to screenings, extracurricular student organizations, and frequent talks by visiting scholars and filmmakers. Graduates of both programs pursue successful careers in teaching, journalism, screenwriting, multimedia, network television, and filmmaking. Delta Kappa Alpha, open to nonarts majors as well, is a professional, gender-inclusive cinematic fraternity. They make films, study cinema, host social events, and help each other find internships.
Ultimately, it will come down to what kind of experience you want! In Tisch you are surrounded by artists and have access to an arts-focused career center. Classmates intern at the Tribeca Film Festival, work with Martin Scorsese, and even intern at production houses like A24. There are students interested in preservation and history. Some students choose to pursue PhD programs in Cinema Studies. In CAS the academic rigor of the core makes it a great place for those interested in pursing the academic path to film. Many students choose to double-major or continue their education with graduate programs as well.
To sum it up: regardless of which program you choose, NYU will be there to support you in your journey to success in an exciting, ever-changing field.