Published May 11, 2021
Was She Ready for College in New York City?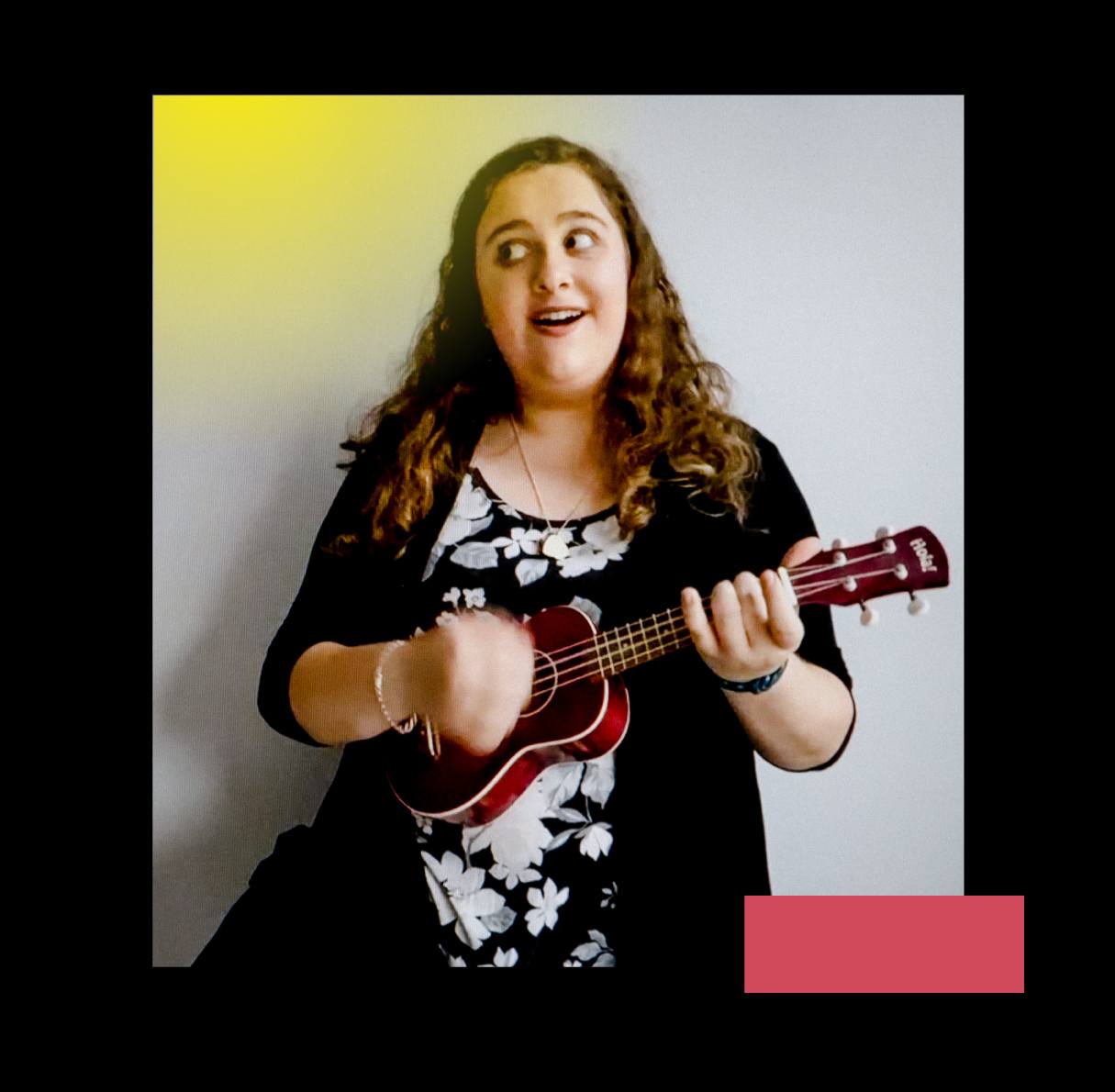 Liv Rocklin moved to New York City in 2018 to attend NYU and pursue her dream of becoming a successful stand-up comedian. But when she graduated from high school, Liv recalls having feelings of doubt. Was she ready for college in New York City? Was she ready for the big leagues? Could she really sustain herself as a comedian?
Her mentality changed when she competed in UltraViolet Live (UVL), NYU's annual talent show. As a first-year student, she won the $1,000 grand prize for her musical comedy routine. It felt like her dreams had been validated—especially since the judges included a writer from Saturday Night Live and a Grammy-winning singer. "Winning UVL showed me I made the right choice by believing in myself and in NYU," says Liv. "I'm in a place where people want to hear what I have to say. Any fear about being ready for the big leagues faded away because I saw that I wasn't just ready, but I was also wanted."
Flourishing in the Educational Theatre Program
At NYU, Liv's been able to pursue both her life goals and academic goals. As an Educational Theatre major at NYU Steinhardt, she explores every aspect of theatre and theatre-making. From acting and directing to stage design and playwriting, she's taken courses that are invaluable for her goal of becoming a teaching artist. "A teaching artist teaches theatre outside of a school setting," says Liv. "I knew the Educational Theatre program would help me fulfill this goal while also helping me become a multifaceted teacher and creator. People are often confused by the Educational Theatre major because it encompasses so much. But the way I explain it is that I will leave NYU fully equipped to bring art into the world in whatever way I can be most helpful."
Liv has plunged headfirst into the theatre world. During her first year of college in New York City, she directed one of her favorite plays, Goodbye Charles, at the historic Provincetown Playhouse. Then, in the summer of 2019, she worked as an assistant theatre teacher in a precollege program at Brandeis University. It was a job her NYU experiences helped her land. "The director of the program told me they don't typically hire people as young as me," says Liv. "But once I explained all the opportunities I'd had at NYU and my classes in educational theatre, she waived that rule. I attended the program myself when I was 16 years old, so it was incredibly special to me."
From Classroom to Center Stage
Liv's experiences in the Educational Theatre program have also helped her hone her stand-up comedy. Nearly all of her classes, she says, have been engaging, enriching, and impactful. Because of this, she's left each one knowing exactly how and why she's a better teacher, artist, and global citizen. Overall, Liv says the Educational Theatre program, NYU, and college in New York City have all played integral parts in her professional journey.
"It's said a lot that NYU has no walls. That's because it's true," she says. "I filmed my first hour comedy special one mile north of my Modern American Drama class. I've walked to open mic nights six minutes away from my professors' offices. I've even been fortunate enough to consistently book stand-up shows in New York City, Chicago, and even Paris when I studied abroad at NYU Paris. If I graduated today, there are people in the New York City comedy scene who know my name and are invested in my career."
In less than three years, Liv has already accomplished so much. She's collaborated with Tony- and Emmy-winning playwrights, composers, and lyricists. A Broadway actor performed in one of her group projects. She's the executive producer of Friends with Dads, a variety comedy group at NYU. And she has worked as a producer for Lamplighters NYU, a club that produces theatre for young audiences. Thanks to her academic and extracurricular experiences, Liv feels more than prepared to pursue her career as a comedian. "When I first moved to New York City, I was worried that I wasn't ready for the big leagues," she says. "But NYU helped me feel sure of myself. My story might be different from the next, which will be different from the next. But we all share the strength of this university—a strength that I think is unique to the violet torch."