Getting accommodations for college so you're able to succeed academically and have a good work–school balance is important. This is where the NYU Moses Center for Student Accessibility comes in. It handles a wide variety of concerns that I'll go into more detail about below. I never thought I would need accommodations during college, but I really appreciated the support it gave me.
All students deserve equal educational opportunity. The process can be a little daunting and confusing for those who are new to seeking accessibility help, so hopefully this article breaks it down a little for those who need it!
So...What Is the Moses Center? And What Does It Do?
While I studied away at NYU Shanghai, I was still able to use the Moses Center!
The Moses Center works with NYU students to determine and implement appropriate and reasonable accommodation. It also connects students to programs and resources to support equal access to quality education. These cover a wide range of accommodations from classes and exams to assistive technology and housing. For students on the autism spectrum (ASD), Moses offers a specific program that provides one-on-one weekly meetings and group events. All of these services are also available when you study away at an NYU global site.
When I was trying to figure this out, I wasn't really sure what type of accommodation I needed, what paperwork was required, or even how to start the process. If you're just wondering what types of accommodations are available and what the process is like, the Moses Center has drop-in hours on weekdays (1 to 2 p.m.) for NYU students. These were incredibly helpful for me to get my specific questions answered. Just shoot them an email ([email protected]) for the Zoom link!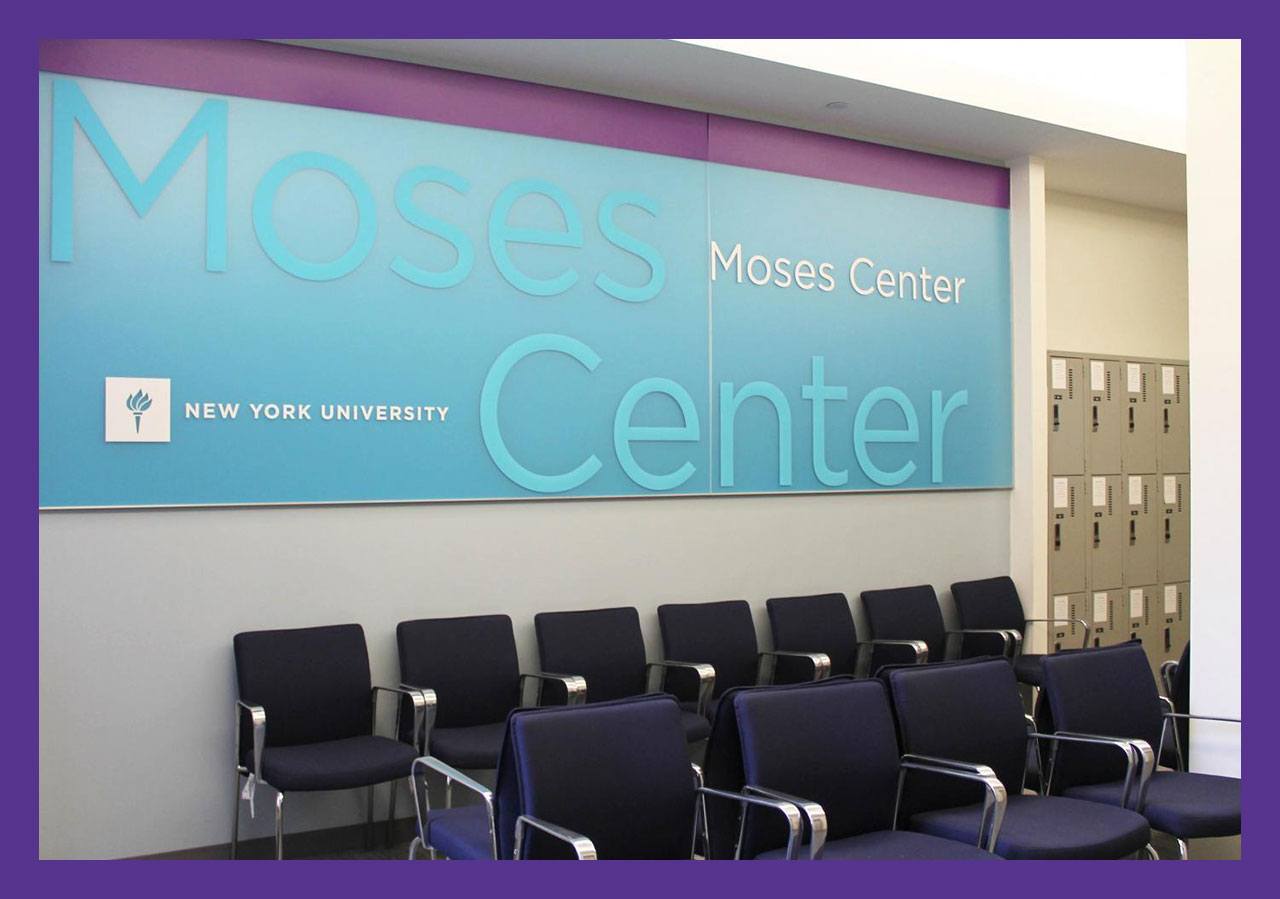 The Accommodation Process
Once you've decided to request an accommodation, you need to submit an online application. You'll respond to some basic questions about the nature of your request. If you have any medical documentation, you can submit it with your application. If you don't have documentation yet, don't worry! You can still submit your initial application.
A Moses Center specialist will contact you to set up an initial appointment. This is just a meeting to talk a little more about the specifics of your request. I was really nervous about this meeting, but the specialist I met with was so kind, and I could tell she wanted to be my advocate. I felt very reassured and supported after this meeting.
This process is fairly quick and the Moses Center will help notify your professors if your request is academic- or exam-related. I highly encourage those who've submitted accommodation requests to also communicate with their professors personally (if they feel comfortable doing so).
Additional Reminders and Information
Moses has a really good step-by-step accommodations request guide if you ever want one. Generally, you will submit these on either a semestral or yearly basis, depending on the nature of your accommodation. Additionally, if your request is housing-related, make sure you still apply for housing! Submitting this request isn't the same as applying for on-campus housing. These are two separate processes. There is a specific application you need to fill out for a housing accommodation, so be mindful of the deadlines.
Hopefully this article is a good introduction to the purpose of the Moses Center and demystifies the process of requesting an accommodation. I am so thankful for the professional and warm support I received when I requested an academic accommodation. From my interactions with the specialists, I really believed they wanted me to succeed at NYU.
For those applying to NYU, know that this system is here to maintain equal opportunity for all students. Additionally, for those who are current students, don't be scared to utilize the Moses Center—everyone deserves the best environment that will set them up for academic success.