From Liberal Studies to Gallatin: Jakiyah's NYU Journey
Jakiyah Bradley was ready for the next big thing. She found it at NYU.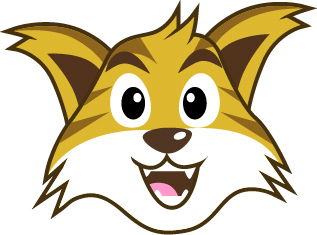 "The access to activism, the arts, and internships in New York City really sold me."
When deciding on a college, Chicago native Jakiyah Bradley knew she wanted the vibrant and exhilarating experience of living in a new, large city. And though some high schoolers might be nervous about the idea of jumping into the unknown, the idea thrilled Jakiyah. "I wanted a college experience in a big city that was unfamiliar to me," the Gallatin senior says. "The access to activism, the arts, and internships in New York City really sold me."
Liberal Studies: A Small School Experience in a Large University
Jakiyah spent the first half of her time at NYU in the Liberal Studies Core, a two-year experience of small seminar-style courses in the liberal arts. There, students build skills, like communication and critical thinking, that are vital to success in college and beyond. The built-in ability to explore also helps them clarify their academic and professional goals. "Not only did I learn how to contribute to conversations with analysis from personal experiences," says Jakiyah, "but I also walked away with a stronger sense of self and of my academic passions."
A Passion for Policy Leads to Gallatin
For Jakiyah, the Liberal Studies Core also helped her realize that her interests didn't fit neatly into a traditional major. "I liked classes across many of NYU's schools, and I imagined a career path that would let me combine different disciplines," she says.
As a result of witnessing the historic 2008 election cycle and Barack Obama's presidency, Jakiyah knew she wanted to advocate for progressive policymaking. But she also knew that real change sometimes happens outside of the political sphere. Working with her Liberal Studies Core advisers, she realized that the Gallatin School of Individualized Study was the best fit for her. There, she could create a concentration that engages all of her ideas. "I'm studying a combination of the politics of public policy and the history of how social movements inspire social change. My academic plan will prepare me to work in underserved communities that bear the brunt of noninclusive policies," she says.
After graduation, Jakiyah says law school is on her horizon. Her goal? To become a public defender and, eventually, a policy analyst. Her academic interests have prepared her well for this type of work. But her work as chairperson of NYU's student government, Jakiyah says, is just as valuable. There, she's learned important skills and found a community of peers. "The position taught me so much about being a leader, including how to collaborate with people and all the different personalities they bring to the table," she says. "It has been my most transformative experience at NYU."