Virtual Campus Tour
Shanghai
NYU Shanghai's new 114,000-square-meter campus in Pudong's Qiantan neighborhood is speeding toward an opening in 2023 opening. Composed of four interlocked structures set around an academic quadrangle, the new campus—designed by Kohn Pedersen Fox and the Arcplus Institute of Shanghai Architectural Design & Research—will serve as not only an academic base for the NYU Shanghai community but also a cultural hub for the Qiantan district. Stay tuned, our virtual tour is coming soon!
How Two NYU Shanghai Roommates Became Best Friends
Frank and Justin didn't know each other when they arrived on campus their first year. But sharing a room was the first step in a pivotal friendship.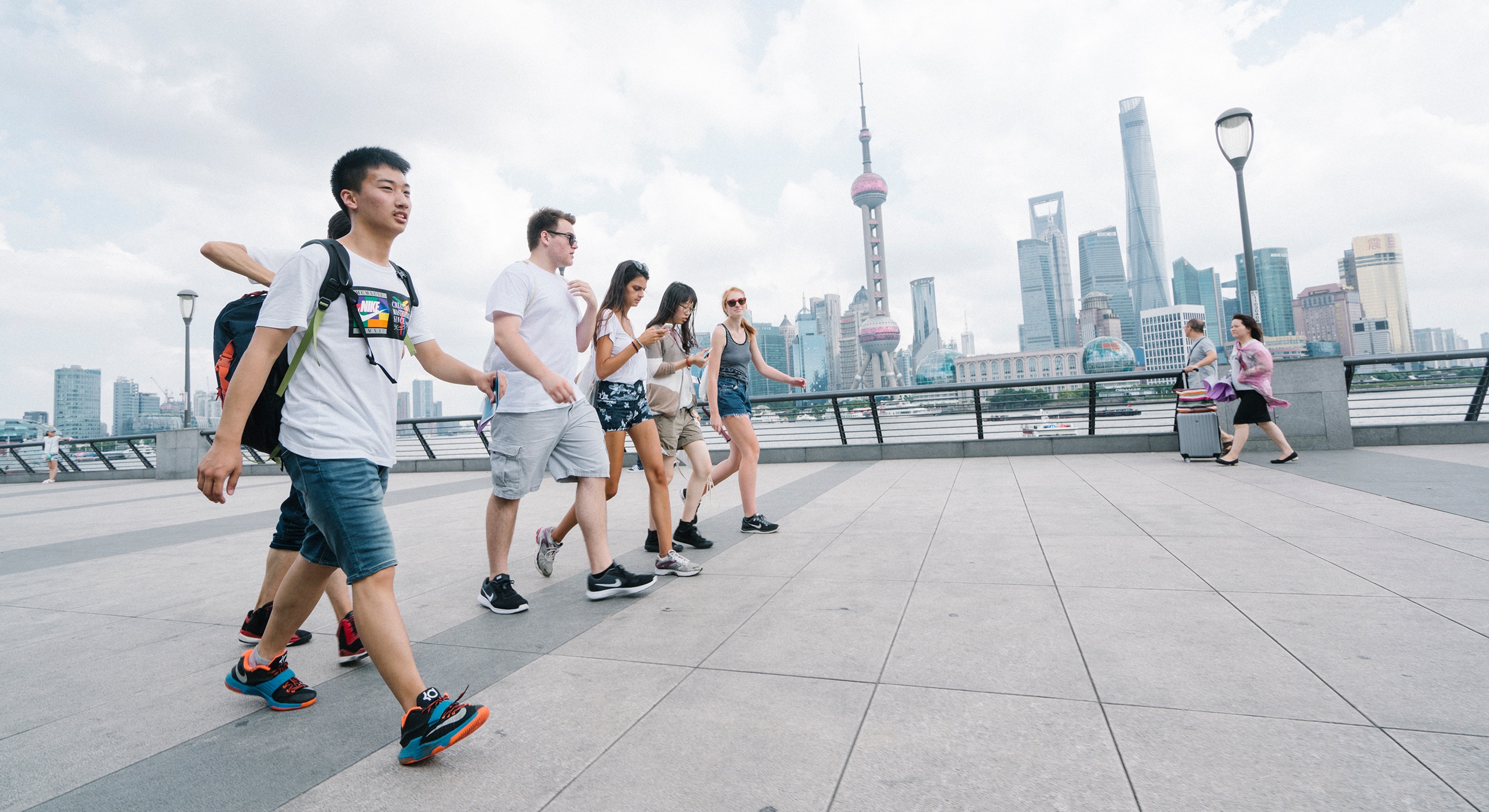 Making Connections as an International Student in Shanghai
Making connections while attending college abroad is a challenge many students face. Read to know more about how to make friends and network in China.
An NYU Shanghai Professor Explores the Impact of Evolving Technologies
Students of Interactive Media Arts at NYU Shanghai work with Professor Anna Greenspan to study the intersection of technology, art, and society.
nyushanghai
It might seem like a stretch to envision now—but we're looking forward to exploring our new neighborhood in Qiantan this fall when NYU Shanghai's new campus opens up. Swipe to see a few snapshots of the area taken before the recent lockdown.
We are grateful for the efforts of the 1,000 workers who have already completed 85% of the glass installation, air conditioning, fire protection, water supply, drainage, bridge and cable equipment work of our new home.
Click the link in our bio for a quick walk around the Qiantan neighborhood.
Photos by @thebingsting and Luona Xia.
nyushanghai
Today marks the passing of spring into #summer, called Lixia (立夏) according to the traditional Chinese lunar calendar. It's a season characterized by a rise in temperature, more rain and thunder, and plentiful harvests.☀️⛈️🌽🌾🥚👩‍🌾
"My family always has this tradition of parents or elderly preparing boiled eggs in knitted bags to hang over our children's chests–this is symbolic of maintaining good health and preventing summer illnesses," says Chinese Language Lecturer Gu Beilei who shared these photos from today with us. "We also cook tea eggs with dried tofu; it's a traditional recipe I learned on Shanghai's Yuyuan Road. From winter to summer we raise katydids, and now is the perfect time to enjoy their song." ☀️🦗