Published April 26, 2021
NYU for Everyone: This Summer, Join NYU as a Visiting Student
There are a lot of great things about being a visiting student at NYU. You can earn college credit, learn from NYU's world-class faculty, broaden your academic experience, explore a new career, immerse yourself in New York City, and so much more. But one of the best aspects of the program is that it's for everyone. Whether you're a current student at another institution, college graduate interested in pursuing a new degree, or future graduate student looking to complete requirements, being a visiting student gives you access to everything NYU has to offer.
This year, the visiting student Summer Session runs from May 24 to August 15, with options for intensive three-, six-, and 12-week courses. Visiting students attend classes just like full-time NYU students, with options for both online and blended in-person learning. Blended courses take place on NYU's Brooklyn or Washington Square campuses, with strict safety protocols in place. At the same time, online courses use the latest technologies to keep you connected to the classroom and the campus.
"Overall, this program is for anyone interested in immersing themselves in the academic rigor and student experience at NYU," says Kristin Balicki, Director of University Programs. "Students should expect to be engaged and challenged. You are the master of your NYU experience, and you will get out of your time here what you put into it."
As a visiting student, you can choose from hundreds of undergraduate courses, as well as dozens of immersive programs, to meet your individual goals. If you're looking to meet degree requirements, you can take an introductory course in almost any subject. Furthermore, if you just want to broaden your horizons, NYU offers a range of unique classes, from Food & Media in NYC to Reading Utopia in the Time of Quarantine. You can explore all our summer courses here.
Beyond individual courses, visiting students can attend specialized summer programs and get involved outside the classroom. For example, aspiring filmmakers can earn a non-credit certificate in producing from Tisch School of the Arts. Likewise, would-be authors can live the writer's life through the Writers in New York program. Additionally, you'll have access to the same resources and services as full-time students. "There is a vibrant community students can tap into through events and activities offered online and off. These include Pride Month in June and student engagement activities via the Center for Student Life," adds Balicki.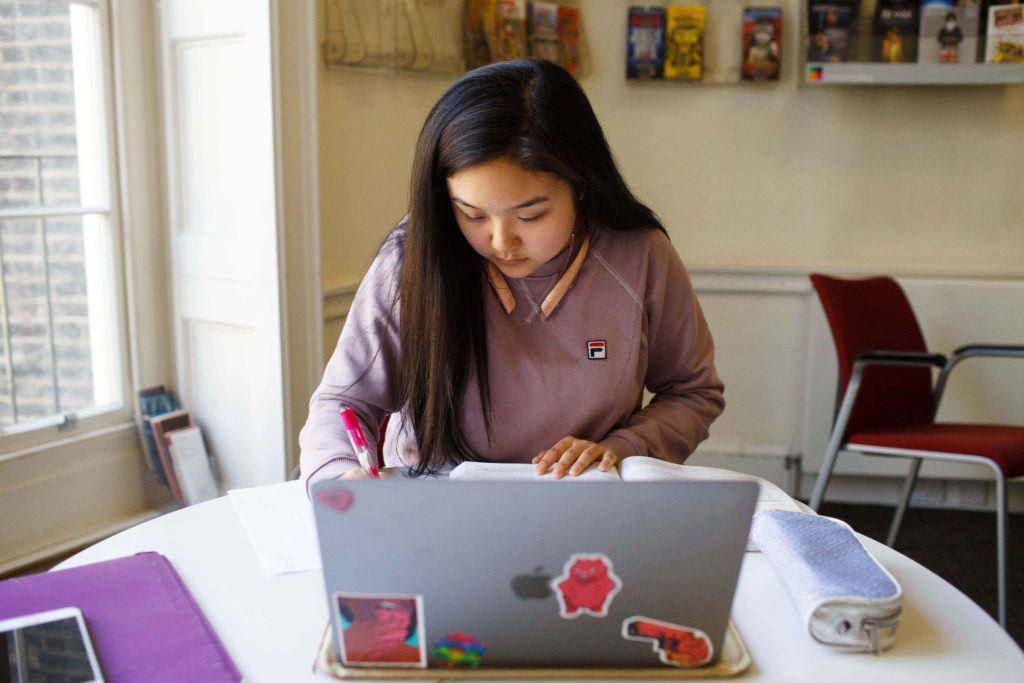 If you're a high school graduate, current undergraduate at another institution, or post-graduate student, you can apply to be a visiting student this summer. Do not apply if you're seeking a degree or were recently denied admission to NYU. Those seeking graduate credit should apply through the Graduate Admissions Office.
Applications are currently open for the summer session. The deadline is May 12 for Session I and June 22 for Session II. To apply, complete and submit an online application, and then submit your transcript through the applicant portal. All admissions decisions are based on the strength of your academic record and personal experiences. Email NYU University Programs at [email protected] or call 212-998-2292 if you have any questions.
And if summer ends too quickly? You're welcome to apply to continue on at NYU this fall.