Research Makes Mykhal Young's World Go Round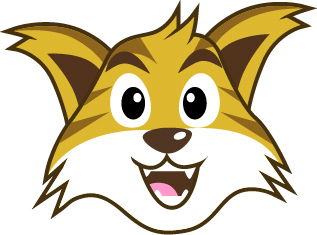 The epidemiology-focused senior found a second home in the research lab
Mykhal Young was practicing science at NYU years before he enrolled as a student here. As a high school sophomore, the Brooklyn native took part in the Applied Research Innovations in Science and Engineering (ARISE) initiative. ARISE is an NYU Tandon School of Engineering summer program for high school students who have an interest in science, technology, engineering, and mathematics. Mykhal spent five weeks conducting hands-on research in a developmental genomics lab—hardly the typical summer gig for a teenager. This experience nurtured his interest in research, as did a high school epidemiology class. "My teacher played a critical role in the development of my love of infectious diseases and health care in general," says Mykhal. "If not for her wisdom and enthusiasm, I don't think I'd be where I am today."
After testing the waters in the world of research as part of ARISE, Mykhal dove in headfirst. "NYU is a renowned institution dedicated to research. Nothing attracted me more than the opportunity to be part of a school dedicated to scientific progress," he says. Now, Mykhal is a senior majoring in Global Public Health and Science with a concentration in biology.
Tailored Support Paves the Way for Success
Mykhal's membership in the Science Technology Engineering and Math (STEM) Program, formerly known as the Collegiate Science and Technology Entry Program, shaped his undergraduate experience at NYU. This program provides tailored support, such as mentoring, tutoring, and financial counseling, to traditionally underserved and minority students. According to Mykhal, it does much more. "STEM is not just a program that advocates and exemplifies equity for minorities. It also allows such communities to come together as peers who are there for one another," says Mykhal. "Serving as both an academically enriching and socially immersive program, STEM provided me with the means to manage a stage in my life that felt daunting."
Sinking His Teeth into Research
Through STEM's Research Initiative, Mykhal worked as an undergraduate research fellow during his first two years at NYU. He helped develop biomaterials for restorative dentistry at the NYU College of Dentistry. This experience evolved into a research assistantship. As a research assistant, Mykhal investigates the chemical behavior of crown veneering materials by exposing them to different acidic substances. The process helps improve the look and resilience of tooth crowns to better mimic real teeth—advancements with the potential to impact the daily life of many. It's delicate, time-sensitive, detail-intensive work, but Mykhal built a solid foundation through STEM. "The program taught me to always put my best foot forward without stretching myself too thin," he shares.
New Investigations—and the Hope for New Answers
Mykhal is in his element when he's absorbing new information. His favorite classes, such as Epidemiology, have "copious facts and vast details," which reinforce his desire to keep learning. After graduation, he expects to pursue a higher public health degree and continue research in epidemiology, with a focus in infectious disease or sociology. Because of COVID-19, these fields have dominated the world spotlight in 2020—starkly emphasizing how interconnected our planet is. For Mykhal, that interconnectivity is part of the appeal. "I think about how even the most disparate subjects can be linked to other disciplines," he says. "This offers a way to think of questions that could lead to new investigations." And with new investigations, the hope for new answers, too.