Published January 10, 2022
At Tisch Discover the Art of Creative Research
Some researchers wear a white lab coat while leaning over a microscope. But at the Tisch School of the Arts, researchers are more likely to wield microphones and cameras. The Tisch Initiative for Creative Research (TCR), launched in 2014, supports students across the arts in conducting interdisciplinary creative research.
"Artists are most comfortable in that gray space, so there's no singular definition of creative research. And we welcome that," explains Dana Whitco, TCR director. "You start with a curiosity that becomes a question. And as you go along, trying to figure it out, you begin to talk. Then, you collaborate, make the thing, present the thing, redraft the thing, and bring more people in. That is all the production of new knowledge. That is research. And we want to encourage all Tisch students to think of themselves as researchers."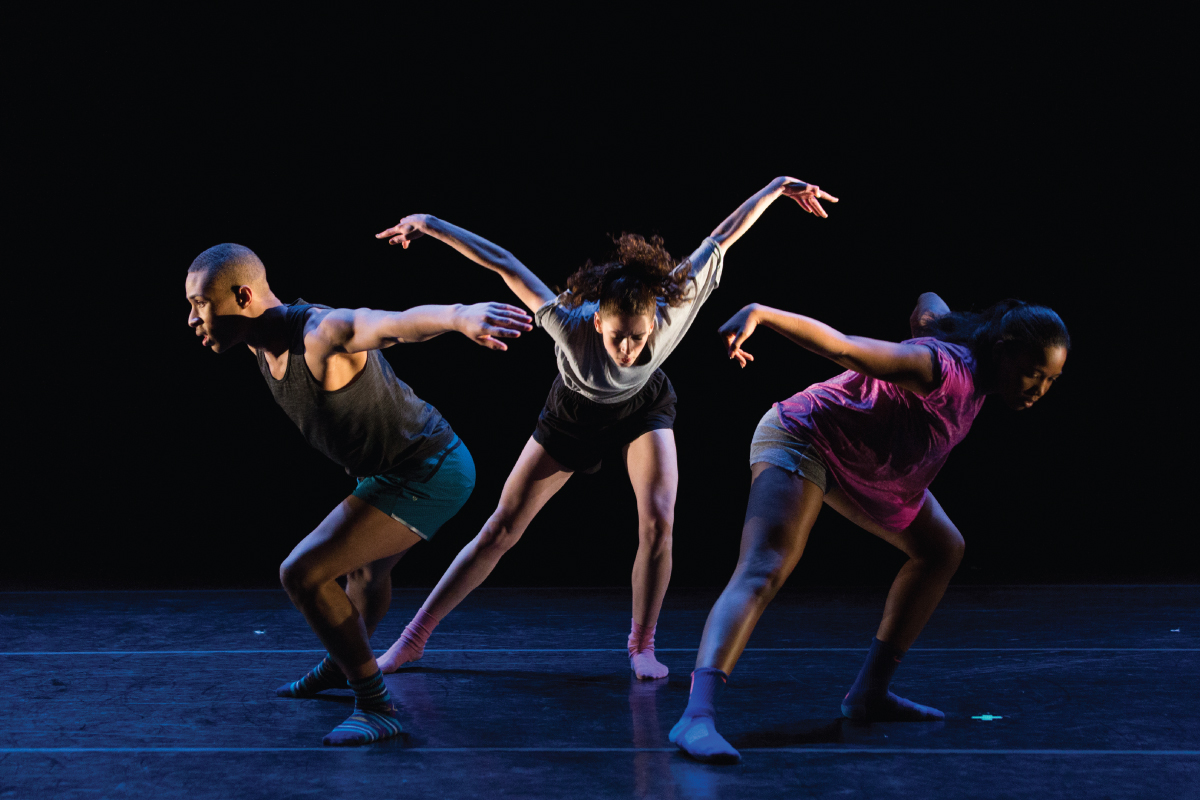 Artists know that a performance is the result of countless hours of perspiration and practice. However, audiences just experience the end product: a haunting song, a transportive painting. Whitco, a former dancer and choreographer, recalls her frustration with "people who thought what I did was 'so magical.' It's not magic; it's hard work." The Tisch Initiative for Creative Research seeks to change the perception that art is effortless by equipping students with the tools to share and document their artistic processes. This enables viewers to gain a better understanding of a student's work and what's behind it. Furthermore, students have the opportunity to connect with their undergraduate and graduate peers and professors to get feedback and refine their art.
Successful research requires funding, and TCR provides ample opportunities for undergraduates to fund their artistic pursuits. The Undergraduate Research Fund provides general financial support for student-led creative research projects. In addition, the HEAR US (Helping Elevate and Recapitalize Underrepresented Stories) awards celebrate creative works that center BIPOC voices and stories. For example, Peyton Freeney, a Film and Television major, used his HEAR US grant to produce his own animated short, Miss Miscious. Alongside a talented team of fellow BIPOC Tisch students, he crafted a fairy tale exploring issues of cultural appropriation. "Before I got involved in TCR, I didn't even know if people were interested in Black fairy tales," he explains. "Being a HEAR US awardee gave me the confidence to find my voice as an artist. And I feel honored to be able to do this creative research—to explore this topic unapologetically and authentically."
For Senaida Ng, a student at the Clive Davis Institute of Recorded Music, TCR's fusion of art and research felt like a natural fit. Her creative research project, MiSynth, is a new synoptic technology that allows people to synthesize sounds with their brain. In other words, if someone thinks of a specific sound, the software can reproduce it. And now she's taking her knowledge out into the real world by turning MiSynth into a start-up.
"As a musician, I never really saw myself diving into research. However, when I started working on MiSynth, I began reading a lot of academic journals and research papers. Now I've found an area of research that I'm interested in and is applicable to me as an artist," she says. "I'm so grateful that NYU has opportunities for undergraduates and arts-focused students to conduct creative research and try different things. I have multidisciplinary interests and NYU allows me to take classes, connect with professors, and find the resources I need in order to succeed."