What are you looking forward to the most about college? Experts teaching small classes? Discussing today's most pressing issues? Joining like-minded peers who also can't wait to learn? The NYU Collegiate Seminar Program has all that and more.
Are you a high school junior next fall? Then keep reading about this amazing opportunity!
"The Collegiate Seminar Program mirrors the range of academic opportunities available at NYU," says Fred Schwarzbach, who created the program. "We offer seminars that reflect the richness and diversity of our many schools and departments. Students can directly experience what undergraduate education is like at a major urban research university."
Also, did we forgot to mention? It's free!
The Collegiate Seminar Program = Something for Everyone
In this program, students choose from topics like photography, the sciences, and creative writing. In fact, juniors select from a wide range of courses.
For example:
Consider how you create in Idea Image Story
Examine the separation of church and state in The Supreme Court and Religion Clauses: Religion and the State in America
Connect money and movies with What Hollywood Taught Me About Finance
Dive deep into the history and infrastructure of the New York Department of Sanitation in How Street Cleaners Save the City Every Day
Explore the way global society interacts with technology in Black Software: Will New Technology Be Able to Save Us All
Whatever you want to learn, the Collegiate Seminar Program has something for you.
To illustrate, a junior high schooler from Middle River, Maryland, explains the welcome opportunity to learn about medicine. Indeed, she was already certain the field of study was for her. So? She was more than ready to learn about possibilities for that career. "I jumped at the opportunity to have an experience in my chosen field," she explains. Subsequently, she attended Professor Carol Shoshkes Reiss's Understanding Viral Pathogenesis and Host Responses.
Still, another junior from Hyde Park, New York, took a different approach. In his case, he joined An Informal Introduction to Knot Theory with Professor Sylvain Cappell. Professor Cappell's course provides an overview of mathematical theories from the 19th century to the present, as well as the scientists who discovered them. In other words, he stretched his knowledge: "My personal interests are outside these fields, but I believe even a basic understanding will be beneficial as I continue throughout life," he says.
Seminar-Style Classes on Hot Topics
If you're interested in photography, you could take The Politics of Photography with Professor Ulrich Baer. In this course, students examine photographs of tension and uncertainty. Specifically, the class considers images of school desegregation, protests against the Chinese government, and even NYU's own history. "We learn to see how images are used to push viewers toward certain interpretations. And that it's not always easy to know what the 'right side of history' means, even from our perspective today," Professor Baer says. That is, "We see that it's possible to think about something we've taken for granted in a new way."
Are you passionate about the planet and its future? Dr. Anne Ronan's Designing Urban Infrastructure in the Era of Climate Change might be the perfect fit for you. "Good engineers are those who understand the human aspects of the problems they need to solve and develop solutions that address social, economic, and environmental factors," she explains. "Climate change is a very important challenge that the current generation of students must be prepared to tackle. I enjoy hearing their ideas and perspectives on the issue."
Additionally, the Collegiate Seminar Program lets students decide whether the school of their dreams is everything they've imagined.
A junior high schooler from New Paltz, New York, puts it another way: "The seminar is a great way to experience what college is like. NYU professors are passionate in their fields of study, and very approachable." He adds: "I like that NYU has every type of student imaginable. And with that, I'll always be able to find someone who shares the same passion and goals I do."
Whether or not you dream of attending NYU, the program only requires a desire to learn. "This is a magical place. Come play in our playground," says Dr. Tom Carew, who teaches Making Memories in the Brain. "We want to bring students into the academy so they're not just visitors, but embraced as members."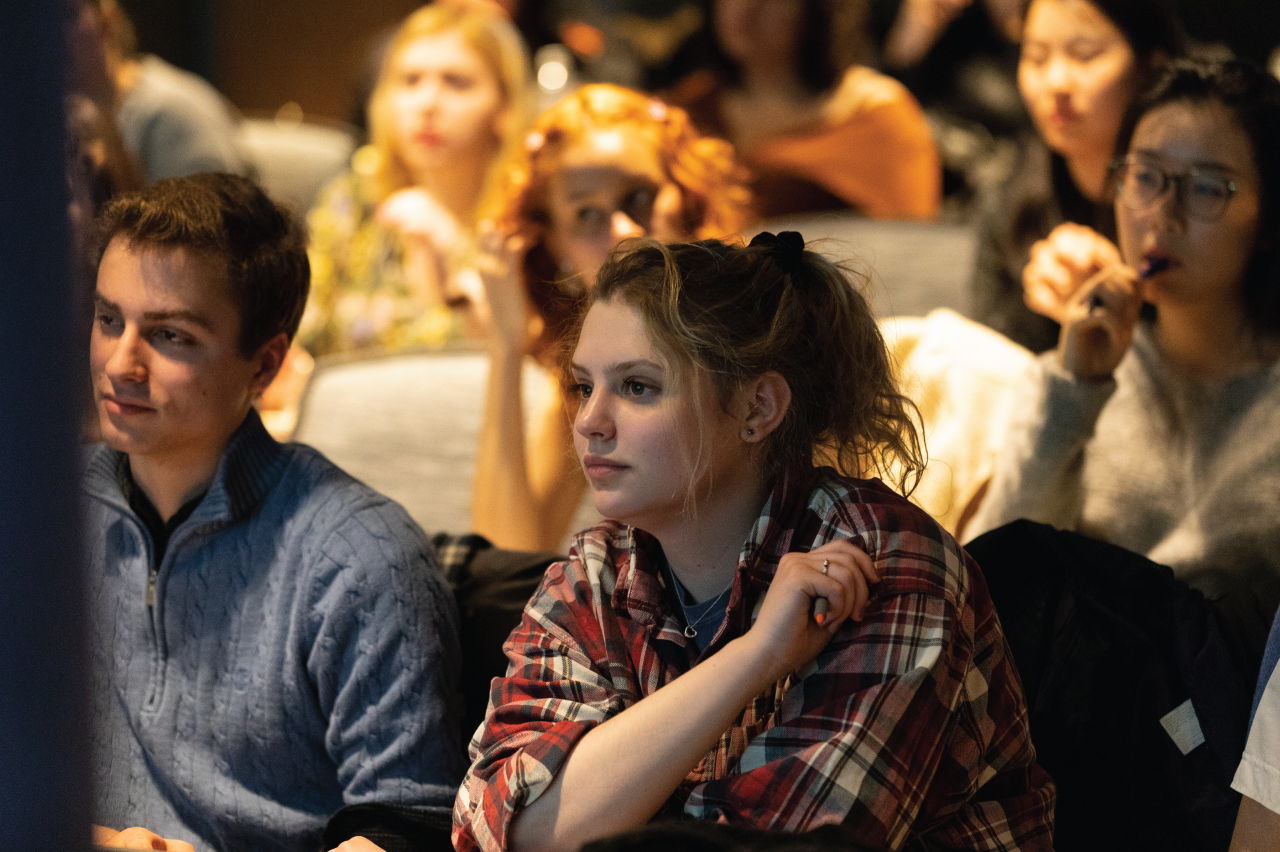 You've Got Questions? We've Got Answers!
Who can apply? The NYU Collegiate Seminar Program is open to US high school students who will be in the 11th grade during the fall term when the program occurs. Students attend for free.
When can you apply? Deadlines for both nominations and applications will be in summer 2023.
How do you apply? An official from your high school, like a teacher or counselor, must nominate you. If NYU accepts your nomination, you will be invited to apply.
When does it take place? The next NYU Collegiate Seminar Program is scheduled for September 2023. Seminars are on Saturdays and Sundays. Some classes take place in-person, for those who can travel to NYU's campus in New York City. Otherwise, online options are available.
So, what's next? We'll announce specific dates soon, so check back for details!