Why Choose NYU Abu Dhabi?
Mohamed Alhosani stayed local so he could see the world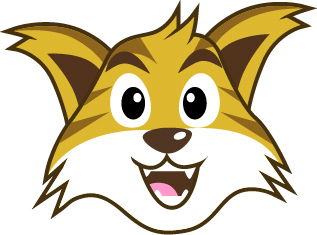 Growing up in the UAE, Mohamed Alhosani, '22, knew he wanted to explore the world—and his passions. So: why didn't he go to college in another country? Why did he choose NYU Abu Dhabi? NYU Abu Dhabi's reputation for rigorous academics drew him in. That, along with the broad liberal arts and sciences curriculum originally inspired the computer engineering major to enroll. "A liberal arts education gives me the opportunity to explore by taking a variety of classes outside my major," he says. "This is exceedingly important to me. It teaches me a broad range of skills that can be useful in any career field. Liberal arts diversify people's perception of the world and add much more depth to one's college experience."
A Diverse Student Body Opens Minds
NYU Abu Dhabi students come from more than 100 countries. Being at a school that is so diverse opened new doors for Mohamed. "I had always been in schools where the majority of the population was local," he says. As a result of his decision to choose NYU Abu Dhabi "I've built connections with many different people, breaking social boundaries and building bridges between friends of different ethnicities and cultures. It has given me a chance to learn about things I never expected, both in and out of the classroom."
Local College, Global Experience
Though Mohamed didn't travel far from home when he chose NYU Abu Dhabi, being a part of the NYU global network has led him to journey across three continents. "Coming here and learning about all the different opportunities and resources available to me was mind blowing," he says. Since starting college, Mohamed has studied in Florence, Berlin, and New York. Moving forward, he plans to keep seizing the opportunity for international study as much as he can. And, like his experience meeting his classmates from diverse backgrounds, Mohamed knows that his experience immersing himself in different cultures offers him deeper insight and understanding of society's big issues.
Studying in Italy during January term in his first year, Mohamed found that his international experience and the liberal arts intersected in an ideal way during a class on Renaissance art. "Before leaving, I thought I might not like the topic of art. Since I went to an engineering high school, it wasn't something I'd ever learned much about," he says. "However, I loved the class. I found myself in awe of all the museums and art galleries in Florence. I'd never previously known how meaningful art can be, and how truly amazing it is to see it in person. That was the moment when I realized that there is so much more to the world than what I'd learned before. It was also when I knew that NYU Abu Dhabi would give me the opportunity to keep learning about all these new topics, aided by a deeply supportive community."
Mohamed is still figuring out his specific plan for after graduation. But looking to the future, he says that his college experience, combined with studying across the globe, has given him new skills, like leadership, independence, and critical thinking. Together, they have helped him succeed in college and will continue to benefit him in his future career.