An NYU Scholarship for First-Year Native American Students
For Kaeley Rice, coming to NYU and receiving the Lenape Scholarship is just the start of big plans to improve lives in her tribal communities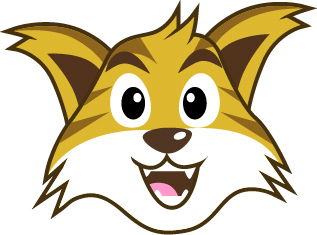 In the fall of 2022, NYU welcomed its first class of Lenape Scholars. This opportunity supports incoming first-year Native American students. What's more, it is one of many NYU scholarships that may be available to you.
The NYU Lenape Scholarship's Origins and Eligibility
The Lenape Scholarship at NYU is named in honor of the Lenape people and their lands. Before centuries of forced displacement, genocide, and systemic oppression, Lenapehoking (the Lenape homelands) extended across parts of modern-day Connecticut, Delaware, New Jersey, New York, and Pennsylvania. Manhattan, where NYU was founded, was its center. Today, the Lenape diaspora includes five federally recognized nations in Ontario, Oklahoma, and Wisconsin.
Although Lenape applicants receive preference for this scholarship, all incoming Native American students are eligible. You don't need to be an enrolled citizen in your tribal nation to apply.
"Receiving this NYU scholarship and having the financial support shows me that people do care about Native American history and the trouble we went through. It means a lot." —Kaeley Rice
Meet One of the Lenape Scholars
From a young age, Kaeley Rice knew she wanted to be a criminal justice lawyer. But when she spent more time at home with her family during the COVID-19 pandemic, she realized she could make a bigger difference by shifting her focus to tribal law and her Quechan and Yavapai-Apache communities. "Growing up in Phoenix, I felt disconnected," she shares. "Once I began learning more about our history from my dad and grandma, I realized how much the reservations need help." She describes urgent issues, like poor living conditions, sexual assault, and substance abuse. "I didn't realize how these issues affect almost everyone in these communities," she says. "As an aspiring lawyer, I want to help women and children as well as anyone who is wrongfully accused."
When Kaeley enrolled at NYU and received the Lenape Scholarship, she knew it was the beginning of her journey as an advocate. "I have always been excited about college, whether I could pay for it or not," she explains. "Receiving this NYU scholarship and having the financial support shows me that people do care about Native American history and the trouble we went through. It means a lot."
Kaeley's first year as a Psychology major in the College of Arts and Science has been full of exploration. Both within the classroom and across New York City—the city she has dreamed about living in since childhood. "I'm learning more about my interests, and all of my professors have been great," she reflects. This semester, she has found courses like Anthropology, Cognitive Neuroscience, and Statistics especially engaging. And now that she's settled into life at NYU, Kaeley is expanding her focus. She plans to add a second major in Language and Mind and a minor in Native American and Indigenous Studies. But whether she continues her education in law school at NYU or elsewhere, she knows she will eventually find her way back to Arizona. "Both New York and the desert match my energy in different ways," she says. "But my people are in Arizona."