Published October 05, 2019
A Student's Guide to All Things Fall in NYC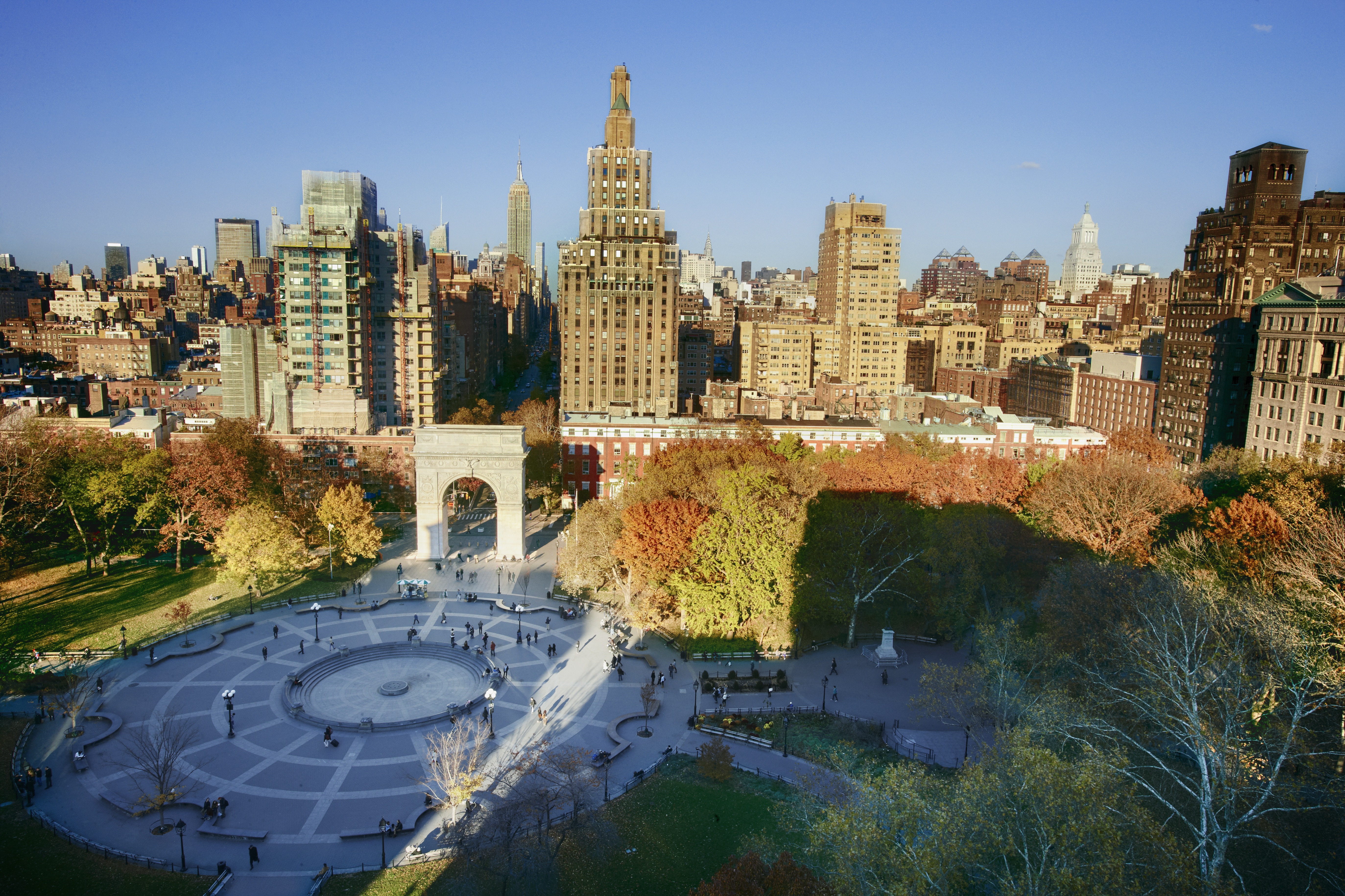 We just finished up our fourth week here at NYU, and our campus is starting to get back into the groove of things. The incoming and returning students have begun to grow familiar with their schedules, the professors are teaching away, and Washington Square Park is as busy as ever. It's also about to get to that time of the year where the weather starts to cool down and the leaves begin to change—that's right, it's almost fall.
I don't know about you, but fall is my favorite time of year. There is magic in the air during the entire season, and there's an endless amount of potential. Experiencing the fall season in New York City is unlike any other. There are so many events to help you get into the autumnal spirit, and because time on campus can get a little overwhelming, I compiled a list of activities students can do to take a breath, de-stress, and—most importantly—experience all that the city has to offer to help you get into the fall spirit.
As we edge closer to the month of October, I can feel the city prepare for Halloween. It's our first major holiday here on campus, and it's a great excuse to go out to some really fun events.
The Village Halloween Parade
Photograph courtesy of the New York City Village Halloween Parade.
The Village Halloween Parade is a New York City tradition running 46 years strong. Starting at 7 p.m. on Halloween night, enjoy one of the city's finest parades, and the country's largest Halloween parade!
Giant Pumpkin Weekend at the NYBG
Photograph courtesy of New York Botanical Garden.
Join the New York Botanical Garden for their Giant Pumpkin Weekend event happening October 26 and 27. Find some truly gargantuan gourds that make for the perfect photo op as well as fun activities such as pumpkin carving demonstrations!
The Great Jack O'Lantern Blaze
Photograph courtesy of Historic Hudson Valley.
If you are looking for an escape outside the city, definitely check out The Great Jack O'Lantern Blaze happening on Van Cortlandt Manor. A brief train ride on the Metro North Line will bring you to a brilliant display of illuminated carved pumpkins. It's definitely something you don't want to miss.
Sometimes classes can be a little stressful, and a great way to relieve that is to get outside and reconnect to nature. New York is quite literally breathtaking in the fall, and there are plenty of opportunities to get outside and explore some beautiful sights.
Leaf Peeping in Washington Square Park
Photograph courtesy of NYU.
Some of the most beautiful leaf changes happen right outside our classroom doors. Washington Square Park offers some beautiful leaf changing views during the fall. Make sure to keep your eye out, because the leaves change quickly! Also, check out Central Park for some more intense peeping.
Photograph courtesy of StockSnap.io.
Apple picking is a fall activity that I didn't come to learn of until I came to NYU. Escape to one of New York's many farms and go pick some fresh apples! Most apple picking farms will also offer warm apple cider and apple cider doughnuts that you definitely don't want to pass up.
New York City is filled with so much art and culture. A perk of going to NYU is that we often have tons of resources connecting us with those opportunities. Take advantage of everything that NYU offers this fall.
Photograph courtesy of the Whitney Museum.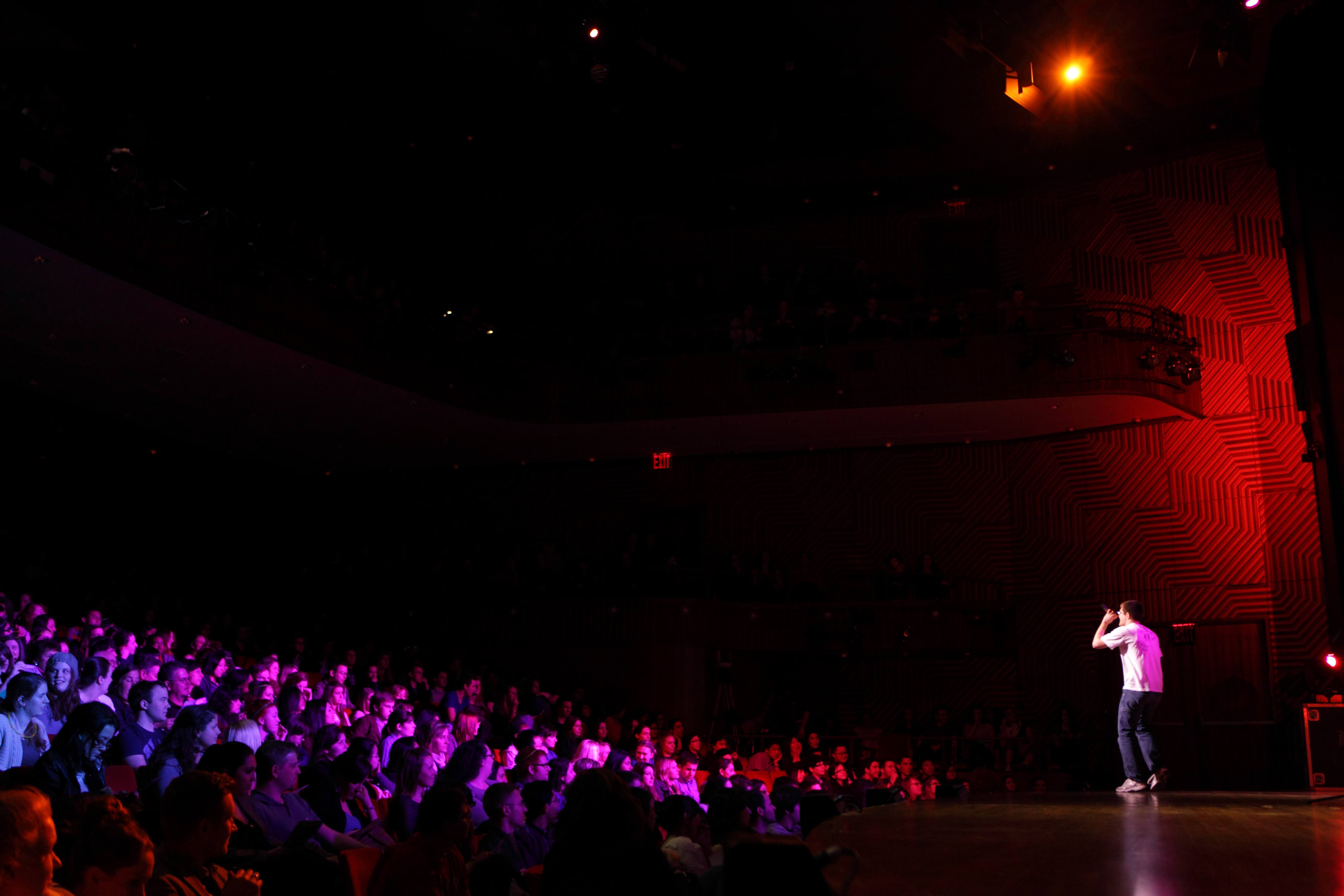 Photograph courtesy of NYU.
New York City is home to Broadway and theatre is imbedded within the cities culture. Through NYU Box Office, NYU students are offered hundreds of discounted theatre tickets a year. Enjoy discounts to shows such as Beetlejuice, Dear Evan Hansen, and Wicked! Also, check out performances happening on campus at the Skirball Center, the Tisch School of the Arts, and the Steinhardt School.
Get into the Holiday Spirit
The fall semester is packed full with holidays, and as we pass Halloween, the city preps for the holiday season. The beginning of the holiday season is one of my favorite times of the year in the city, due to all of the decorations and special events. It's definitely a great time to go out and do some fun activities.
The Union Square Holiday Market
Photograph courtesy of NYCGo.com.
The Union Square Holiday Market is one of my favorite holiday markets of the season. On November 21, a little village will open up shop right in the middle of Union Square Park. Head into the market and find delightful, sugary sweets and beautiful, artfully made crafts from local artists. It's a great place to find unique gifts and treasures for your friends, family, or that someone special.
Bryant Park Winter Village
Photograph courtesy of the Bryant Park Winter Village.
The Bryant Park Winter Village is another one of my favorite holiday markets in the city. This particular market is a bit more spacious and features an ice skating rink. Along with the sweet treats and local artist vendors, the Winter Village also is home to a large Christmas tree fully decorated for the holiday season.
The Macy's Thanksgiving Day Parade
Photograph courtesy of Gage Thomas.
The Macy's Thanksgiving Day Parade is one of my all-time favorite events that happen in New York City yearly. I've actually had the opportunity to work in the parade for the past two years (hence the photo), so it's actually an event that I hold very close to my heart. Early morning on Thanksgiving day, the city of the New York rises early in order to view giant character balloons and multileveled animated floats come through the city of New York. If you grew up watching the parade on TV as I did, getting to witness the parade in person will truly awaken the little child in you. It's definitely an event you won't want to miss.
Now go out and enjoy the season!