Published July 07, 2020
Accessibility and Community for Students with Disabilities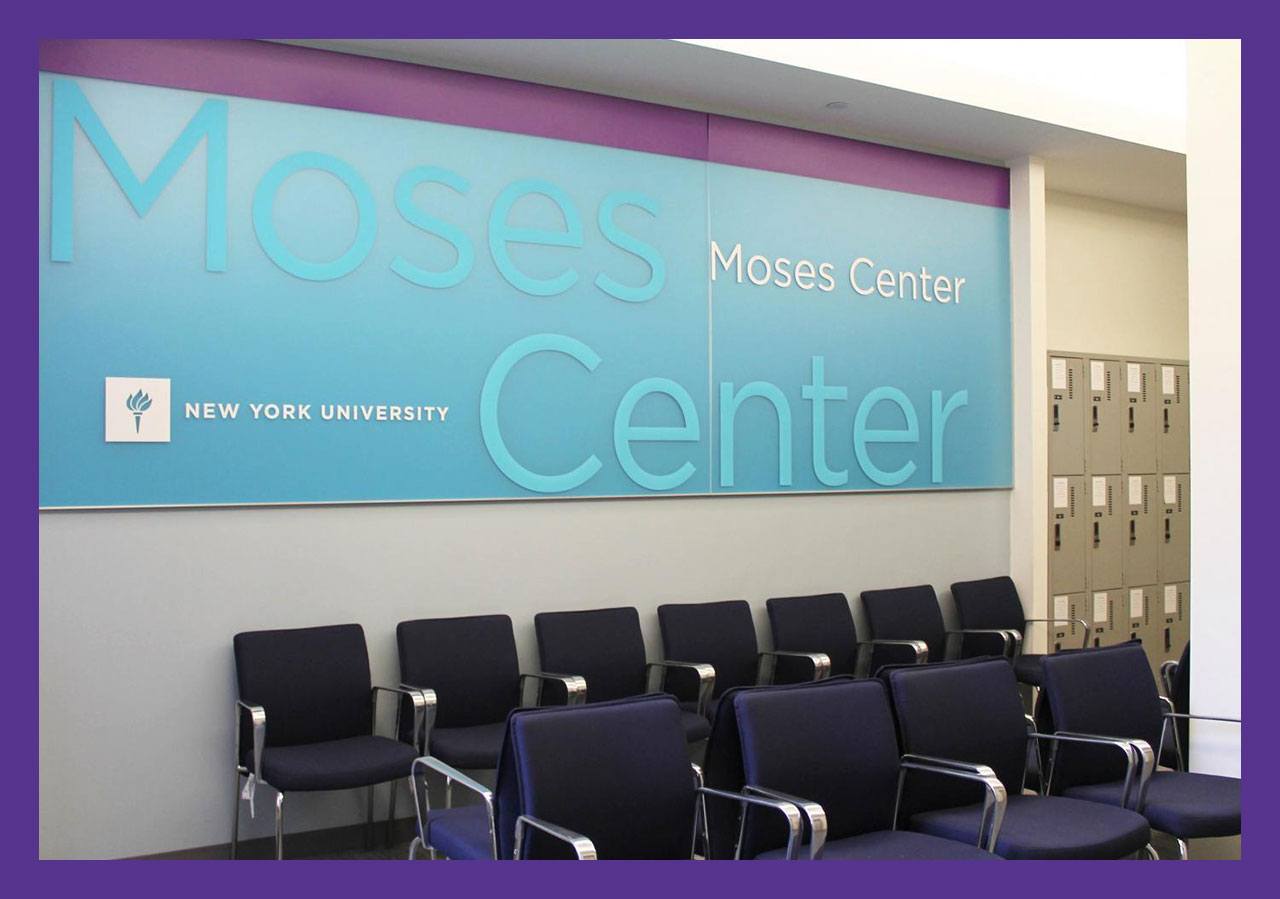 NYU is committed to creating equal access to academic opportunities and on-campus resources in order to help every NYU student have a rich and rewarding New York City experience. If you are a student who has a disability, you'll find people dedicated to student accessibility at NYU. They will work with you to find the resources and support you might need. You'll also find a community of fellow students, staff, and faculty, who will collaborate with you to realize your goals.
The Moses Center for Student Accessibility is your first entry point into using NYU as an accessible space. Here, you'll work with an accessibility specialist. They will talk with you about your needs and help you create a course of action. They can also tell you about academic-related help, such as alternative formats for course materials and assistive technology software. Additionally, they can provide housing accommodations, like furniture modifications or a wheelchair-accessible room.
Jake Anders, a Gallatin student from Florida, was both excited and nervous about coming to NYU. But the Moses Center for Student Accessibility helped ease his apprehension about coming to New York City. "NYU is my dream school. But starting college is stressful enough as it is, and worrying about entering university as a student who experiences disability in a place as dynamic as New York City was extremely intimidating," says Jake. "The Moses Center helped me gain my footing at NYU in the most comfortable way I could have imagined. They eliminated the fears I had about my first day of classes by relaying accessibility information to my professors through a respectful and humanizing letter. They also took care of testing accommodations. And they adjusted them throughout each semester based on my needs."
"I used my experience with disability as an entry point into building a community around an identity I had never had an opportunity to engage with before," says Jake. It all started with a course called Disability Arts and Culture, taught by Professor Jessie Male. "It was an introduction to the intersection of disability studies scholarly work and the culture and community surrounding disability in New York City," says Jake. The course changed Jake's academic focus. It inspired him to concentrate in representation in medicine and add a minor in Disability Studies. "Throughout the semester we went to performance spaces, art galleries, and so many inclusive and progressive spaces for people who experience disability. We challenged all preconceptions of what art should be."
"Connecting with others who have similar experiences is vital for personal growth and understanding who you are. It may also be hard to believe at times, but there are so many others within the disabled community who want to hear your stories. Let your voice be heard, because the rest of the world will listen." —Jake Anders
Jake settled in quickly because he sought out community. One place to start is the Disability Student Union (DSU). This group is made up of students and alumni who either have disabilities themselves or advocate for others with disabilities. The DSU partners with the University to improve accessibility, promote disability awareness on campus, and discuss ways to increase inclusion in society as a whole.
The student group also hosts events and serves as a safe space. Together, students explore ideas related to disability and share common experiences. "New York City also has one of the most inclusive and prominent disabled communities in the world," adds Jake. "My biggest piece of advice to incoming students is to not allow your engagement with your experience of disability to end at the Moses Center. Connecting with others who have similar experiences is vital for personal growth and understanding who you are. It may also be hard to believe at times, but there are so many others within the community experiencing disability who want to hear your stories. Let your voice be heard, because the rest of the world will listen."