Celebrate Black History Month at NYU with Year-Round Events
MLK Week kicks off Black History Month at NYU. This February, explore our many events recognizing Black history and achievements. Then, take action for a more inclusive future.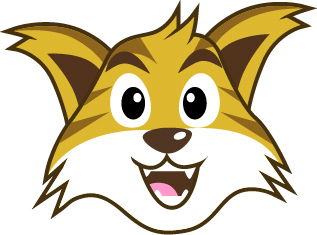 February is Black History Month at NYU, and starting on February 1, NYU hosts a range of events recognizing Black history and achievements as well as urging service and action. The month begins with NYU's 16th Annual MLK Week, featuring discussions, awards, a day of service, and more. Then, programming continues across campus, with highlights ranging from an interactive West African cooking class to a webinar on W. E. B. Du Bois' data visualizations. And of course, the celebrations don't end on February 28—and neither does the work. At NYU, our community of learners, educators, and activists remain committed to celebrating Black history year-round, while looking, always, toward a more just and inclusive future.
NYU MLK Week 2021: Chaos or Community?
Marquee Event: Abby Phillip & Elaine Welteroth in Conversation with Dr. Lisa Coleman
In our 2020 MLK Week marquee event, Abby Phillip (CNN political correspondent) and Elaine Welteroth (cohost of CBS's The Talk, New York Times best-selling author, and journalist) joined Dr. Lisa Coleman (NYU chief diversity officer and senior vice president for global inclusion and strategic innovation) for a conversation on the state of our society and how to build a more inclusive future. Afterward, they presented the 2021 MLK Humanitarian Award. Previous recipients have included Deborah Willis, PhD, and Dean Patricia Morris Carey.
A Week of Discussions, Awards, and Service
An important consideration about artificial intelligence (AI) started off the week. While technology can be mistaken as impartial, it is created by humans whose experiences influence how it works. In other words, AI can make life much easier, but it can also reinforce inequities and biases. At Courageous Conversations in AI, Dr. Julia Stoyanovich, codirector of the NYU Center for Responsible AI, and Jennifer Wynn, Stern adjunct assistant professor, discussed how to responsibly and effectively engage with data science technology.
Later in the week, we celebrated the 14th annual Dr. Martin Luther King, Jr. Faculty Award Ceremony. There, we recognized nine NYU faculty members who exemplify Dr. King's spirit through teaching excellence, social justice activism, and community leadership.
Additionally, the middle of the week marked a favorite NYU tradition: the MLK Day of Service. Dr. King reminded us that anyone can—and should—engage in service to others. To reflect the times, instead of gathering in person this year, NYU hosted Virtual Volunteering 101. During this workshop, NYU Service guided participants on how to get involved in a virtual world, sharing tools and resources for volunteering and advocacy.
Entrepreneurship in the Black Community: The Importance of Supporting Black-owned Businesses rounded out the week. Black entrepreneurs face many barriers when it comes to achieving business success, and recent events have only exacerbated those challenges. This panel featured Black business owners sharing their journeys and ways to support the future of Black entrepreneurship.
Other Events for Black History Month at NYU
The rest of February offers a diversity of programming to celebrate Black History Month at NYU and amplify Black voices. Here's a sampling.
At Black Lives Matter: In Dialogue with a Pioneer, Dr. Melinda Abdullah, an original organizer of Black Lives Matter, led a conversation on race and social movements. The NYU Center for the Study of Africa and the African Diaspora hosted the session.
Then, at a cooking demonstration and discussion called The Role of Black Chefs in Shaping the American Cuisine, participants learned how to slice and dice their way to culinary success. Pierre Thiam, known for bringing West African cuisine to the fine-dining world, taught this interactive class.
Next up: The Data Visualizations of W. E. B. Du Bois. In this webinar, Jason Forrest shared W. E. B. Du Bois' little-known data visualizations on institutionalized racism, completed 121 years ago. The presentation and discussion explored the analytic and social impact of Du Bois' contributions.
Additionally, the NYU community participated in sessions for learning how to drive change in their own spheres. At Justice Zone, students and staff learned research-based strategies to challenge their daily practices and to act in solidarity with communities of color. At Call to Action: Advancing Racial Justice in the Workplace, they discussed how to effect positive, sustainable change at work and in our communities.
Continuing the Celebration All Year
Even though Black History Month at NYU officially ends in March, there are many ways to consider, celebrate, and elevate Black history and Black voices year-round, from joining clubs and discussions to keeping up with ongoing research.
Executive board and members of the Black Student Union.
For example, you can get started by checking out the Institute of African American Affairs and the Center for Black Visual Culture at NYU. These interdisciplinary spaces support the community's work around African culture and its diaspora, encouraging collaborative research and offering a variety of public programming. Past events have included Art, Storytelling, and Starting Young and Is Hip-Hop a Religion?
Next, you can join or support the Black Student Union. Formed in 1968 as the African-American Students' Organization, this NYU club empowers and connects Black students and their allies. Today, it has over 700 members. In addition, you can get familiar with the work of the MLK Scholars. This competitive honors program brings together a diverse group of undergraduate students committed to academic excellence and social change. What's more, many clubs and groups on campus engage with Black identity, and you can attend their events, support them, or join wherever you find your fit.
Additionally, you can commit to taking your learning further. To do so, you can train with the Office of Global Inclusion, Diversity, and Strategic Innovation. They provide guidance and consultation around anti-racist education and dialogue. For example, students and staff can attend interactive One Zone trainings, which aim to foster inclusivity on campus through the development of practical skills.