Club Spotlight: Stern Tisch Entertainment Business Association
This group helps students find their footing in the entertainment industry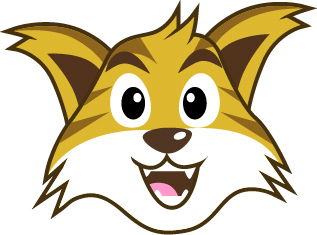 At NYU, there are more than 300 student-led clubs and organizations. That means there are countless ways for you to find your niche, support a cause, and focus on your interests. And if there isn't a club for what you're looking for, you can find the resources and support to start one. In this edition of Club Spotlight, we look at the professionally focused club, the Stern Tisch Entertainment Business Association (STEBA).
New York City is at the heart of the entertainment world. It's home to major studios, venues, and production companies across every entertainment industry, including film, music, television, theatre, and sports. For students passionate about the entertainment industry, NYU's location places them in the center of the action. And, through STEBA, they also have a way to share and develop that passion with other students across the University.
Students Bond Over Their Passion for the Entertainment Industry
"I think the Stern Tisch Entertainment Business Association provides a really unique opportunity for students from all of NYU's schools to connect and collaborate over their love for the entertainment industry," says Paisley Millhausen, a Stern 2020 Business major and former president of STEBA.
Like many of the members, the native of West Palm Beach, Florida, minored in Business of Entertainment, Media, and Technology. However, she emphasizes that the group is open to students pursuing all areas of study. "It's a preprofessional club where students of all majors and backgrounds can come together to learn more about the entertainment business and the possible career paths available."
Helping set up students for future professional success is one of STEBA's goals. In addition to holding weekly meetings, the group organizes panels, hosts workshops for polishing résumés, and invites industry leaders to share their insights. At one recent panel, representatives from several talent agencies spoke about their experiences in the business.
While the club builds connections within the entertainment industry, it also grows community among its members. One way it does so is through a mentorship program. Younger students can be matched with upper-level student mentors active in the entertainment industry. The mentors offer academic advice and career tips along with networking connections—or simply a supportive friendship.
When students are ready to get their feet wet in the industry, they can turn to the Stern Tisch Entertainment Business Association's database of internships and entry-level job opportunities. Members have interned at places like Saturday Night Live, Viacom, MTV, Universal Pictures, and Atlantic Records.
But the club isn't focused purely on bolstering future professional prospects. Oftentimes, it's just a place to relax and have fun with like-minded students.
"Personally, I've been able to build my professional network through the Stern Tisch Entertainment Business Association's various panels and workshops, but I've also met some of my best friends," says Paisley. "Whether we're listening to a company information session or watching Christmas episodes of The Office at our holiday party, STEBA is a community that you can always fall back on."