Published August 05, 2021
First Up: Resources for First-Gen Students at NYU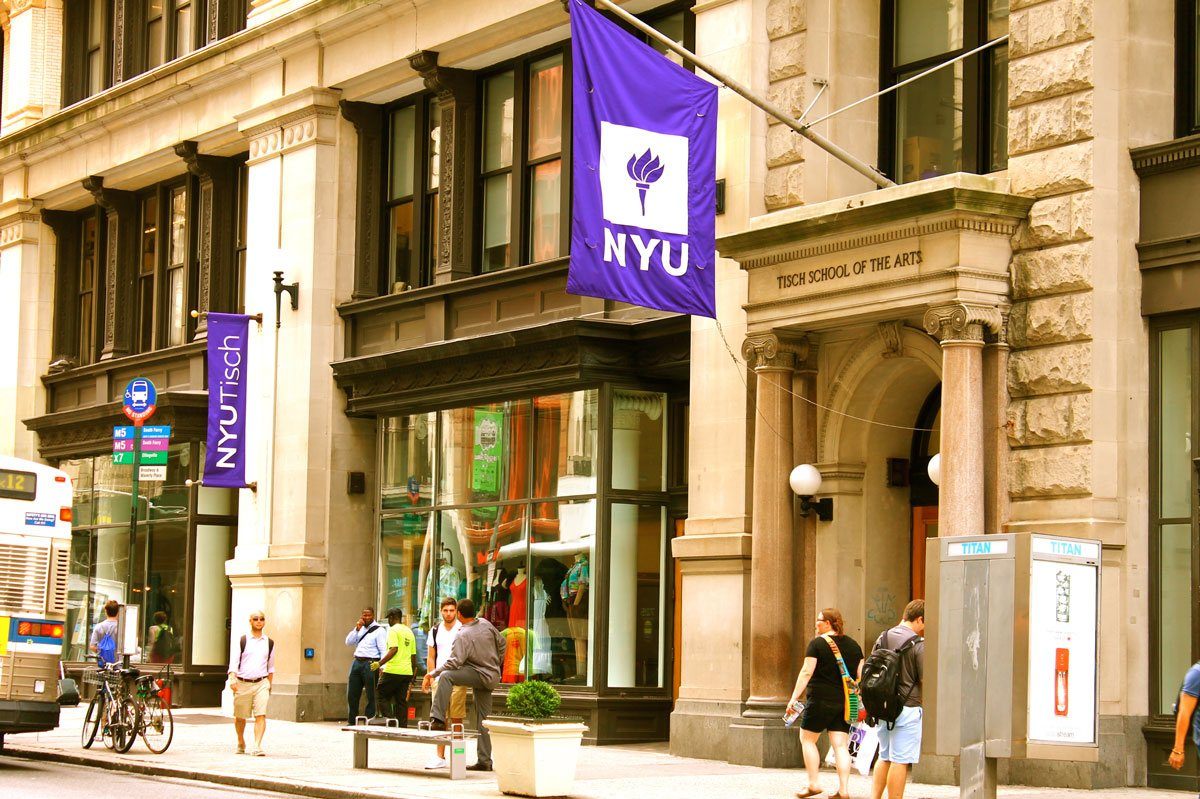 I entered college as a first-generation student many years ago. And I was so overwhelmed by the transition. As a result, I didn't recognize all of the resources I had at my disposal. I didn't take advantage of the resources for first-gen students until my junior year. And that's when I started to connect with other students like me. 
Before enrolling in college, I was told first-gen students were at a disadvantage. But, as I reflect on that time in my life, I believe that being the first person in my family to attend college was actually an opportunity. I became a hard worker, an independent thinker, and a self-advocate. And as a result, I saw tremendous growth in myself. 
Fortunately, the resources for first-gen students at NYU will help you realize your capabilities much sooner than I did. They'll ease your transition to college and connect you to students just like you. And above all, they will help you thrive at NYU and beyond. 
College of Arts and Science (CAS) Proud to Be First Program
The CAS Proud to Be First program is a great resource for first-gen students enrolled in CAS. Students in the program get help transitioning to college by learning how to build their network and set academic and professional goals. Students also become familiar with other campus resources early on. In addition, first-gen students connect with a mentor and have access to special events curated just for them.
NYU Shanghai First Generation Student Support Initiative
There are even resources for first-gen students at our global campus in China. The NYU Shanghai First Generation Student Support Initiative empowers students and builds their confidence. Through mentorship and dialogue, students are encouraged to openly share their experiences with faculty and staff. 
The FOCUS Mentorship program is designed specifically for first-gen students of color. Students are matched with an alumni, faculty, or staff mentor. Helping students build a network that will support their success at NYU is the program's goal. Program participants also have the chance to attend special events and outings on campus and in the city.
First-Generation Low-Income Partnership (FLIP)
FLIP is a special resource for first-gen students. That's because it was created by first-gen students at NYU to meet their specific needs. The club focuses on helping first-gen students connect with students like them and advocate for their unique needs. 
First-Generation Themed Floors
First-gen students who choose to live on campus get support delivered to their front door. In both Rubin and Clark halls, there are first-gen explorations communities. Students living on these floors have the unique opportunity to connect with helpful resources for first-gen students tailored to their needs. These resources include academic advising, career exploration, leadership growth, and so much more. 
First-gen students are able to tap into an amazing professional development program through our Wasserman Center for Career Development. First Class students connect with a full-time professional in their field of interest. And they explore career opportunities and get one-on-one career coaching to help them secure the job or internship of their dreams. 
NYU First Generation to College Founder Fellowship
NYU's Entrepreneurial Institute offers this resource for first-gen students. And it gives students the chance to secure funds to support their entrepreneurial pursuits. Fellows connect with other student entrepreneurs, receive useful mentorship, and apply for up to $5,000 in scholarships. 
If you think being a first-gen student is a limitation in college, change your mindset. It's easy to think that you're at a deficit because you're the first person in your family to attend college. But there are so many advantages. And the resources for first-gen students at NYU will help you get the support you need to grow and flourish. With 20 percent of the incoming class at NYU identifying as first gen, I'm confident you'll find the support you need to have a successful transition and make the most of your time here.