International Students: Prepare for a New Home at NYU
Get ready for your biggest adventure yet!
Whether you're from Brooklyn or Salt Lake City, going to NYU for the first time can be exciting as well as challenging. However, I think there's an additional layer of complexity for international students leaving their home country completely. I still remember my first 12-hour plane ride from Taipei to New York City. While I was curious about what college had in store for me, I was also mourning the life I was leaving behind—my neighborhood, my family, and my cat. 
As an international student, there's probably so much on your mind as you prepare to move to a completely new country for college. With all the logistics to think about on top of enjoying your last few months at home, you may feel a little uncertain of what to do. Here's my own to-do list of things you should do before you come to NYU!
The Visa (Cue Stressful Music)
I focused on getting my F-1 visa processed in time. For international students, the NYU Office of Global Services provides a comprehensive list and timeline. They list all the documents you need to bring to apply for a visa and the steps you need to take before you visit the consulate. There's nothing worse than not having all your documents printed before you go for your appointment. So remember to triple-check this list. If in doubt, print it! It doesn't hurt to bring a couple of extra documents.
My tip: Research the appointments available at the US consulate in your home country. Depending on availability, it will give you a good estimate of when you should try to have your documents ready by. Also check the expiration date of your passport. In most cases, your passport must be valid for at least six months beyond your period of stay in the United States.
Planning for New York City!
Be careful when booking flights! When entering the United States for the first time on an F-1 visa, you can't enter more than 30 days before the start date listed on your I-20. NYU's move-in day is usually one to two weeks before the program start date. So it works out super well. Personally, I came a week before move in to fight the 12-hour jet lag. If you're able to do that, you should. I highly recommend it.
Health care is another thing international students should research before coming to the United States. It is completely different than the national health insurance in Taiwan. And it's required when you're an NYU student. You can either enroll in NYU-sponsored health insurance or find another one that meets the NYU requirements. If you choose another insurance place, you must waive your NYU-sponsored insurance before the deadline.
The NYU Office of Global Services (OGS) hosts an informative, required international student orientation. Even though it's mandatory, I found it really helpful. They went over a lot of important logistics of coming to the United States for the first time. If you forget what's mentioned during orientation, OGS also has a great list of things you need to do once you land in New York City!
Yes, there is a difference between debit and credit cards. I didn't know what the application was like for either before coming to the United States. Some banks require a Social Security number to open an account, which many international students don't have. So international students should definitely conduct a little research on it. Plus, it's helpful to figure out the logistics earlier on since New York City is definitely a pay-by-card sort of city. Also, the NYU Office of Financial Education can help you compare plans and apply for your first cards!
A phone plan is another HUGE necessity. Thankfully, it's extremely easy to get one. Some plans also require a Social Security number, so you might want to pay attention to this requirement for the phone plans you're considering. Other than that, just make sure you know what provider you want to go with before you arrive!
Wait...the Airport Is Where?!?!
John F. Kennedy International airport (the most commonly used New York City–area airport for international flights) is actually a 40- to 50-minute car ride from Manhattan. So you're definitely going to want to think about how to get to campus when you first fly in. Whether it's calling a ride share (worth it if you have a lot of baggage) or taking public transport, the airport can be hectic, so it's good to have an established plan.
Tipping (The Biggest Culture Shock)
Tipping culture is something I was so confused about. Especially because tipping is nonexistent where I grew up. I would highly recommend learning the expected tipping percentage before coming to New York City just so you're prepared when you go to your first restaurant or purchase your first coffee. A quick Google search or conversation with an American friend will set you up for success!
Enjoy the Little Moments (Cliché, I know)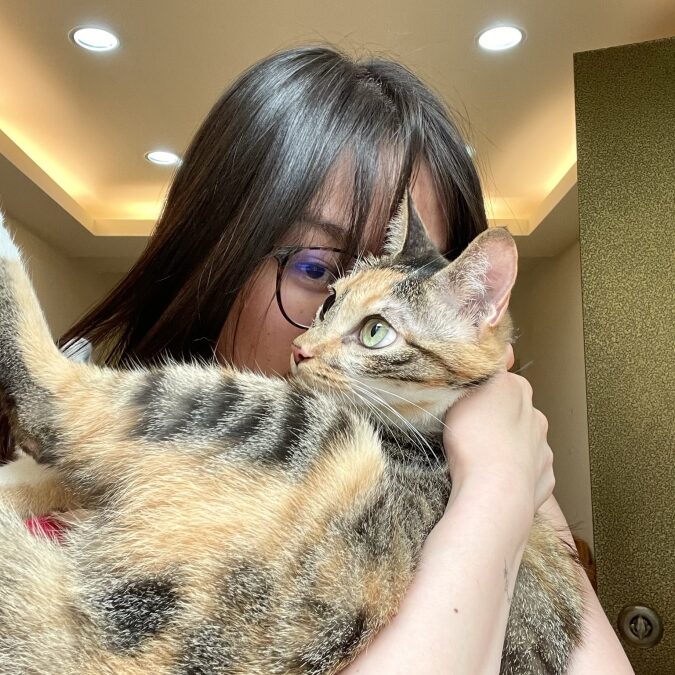 If you told me I wouldn't go home or be with my family in person until two years later, I might have never left home (I'm half kidding). Hopefully, this won't be the case for you. But simply enjoying my last few months at home is one thing I really wish I did more of. 
Something as easy as going to dinner with your family or even visiting some areas you never got a chance to see at home. Enjoy the time you have left because college life is going to come so fast. After moving to New York City, I always feel slightly different going home. You're probably never going to live with your parents again (if everything in college works out!), and you're going to be farther away from your high school friends, so take this time to spend quality moments with your loved ones.
Two Homes Is Better than One
My second home: New York City.
From my personal experience, I believe international students who choose to study in the United States grow up faster because they are so far away from home. Unlike our US peers, we don't have a support system physically near us. Acclimating to a new environment, learning how to live on your own, and confronting culture shock and home sicknesses is a lot to go through. I won't lie to you, it can be scary at first. I found myself missing the familiar streets of my hometown and my favorite convenience store right down the road. However, after the adjustment period, I'm really glad I went through that. In retrospect, I feel like I learned a lot more about responsibility and independence. 
I remember when I flew back to New York City for the first time after spending my summer in Taipei. One of my friends texted me, "Are you excited to come home?" I was shocked at first because I never really thought about New York City as my home. However, I immediately texted back, "Yes." That's when I realized I had a second home here. I hope you will too.