Published January 20, 2022
Learn Where You Live in NYU's First-Year Residence Halls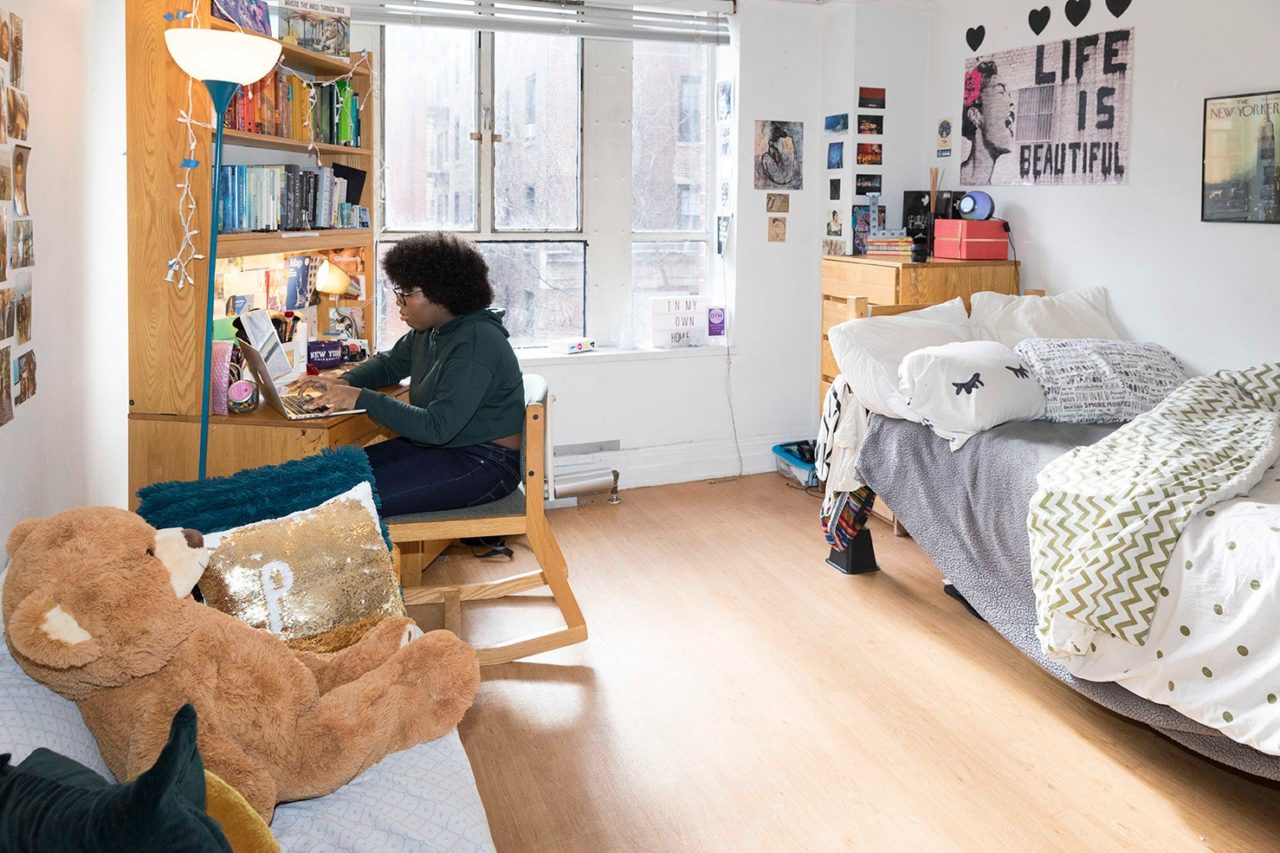 Many of NYU's first-year residence halls offer Explorations communities, a network of theme-based floors designed to help students delve deeper into their interests and find like-minded friends—all without leaving their residence hall. On these floors, residence assistants and other staff plan theme-based activities so that students can explore that topic together. If you're interested in joining an Explorations community, you can select your top four preferences on your NYU housing application.
Aside from having Adam Sandler and Al Pacino as former residents, Brittany Hall's claim to fame is, literally, F.A.M.E. (Featuring All Music Endeavors), a floor for students who share an appreciation of music, and Black Violets, where students can live in community and celebrate the many facets of Black culture.
The Living Well community is here to help Violets stay mentally, physically, and emotionally healthy!  Within this community, you will learn ways in which you can practice self-care in the midst of NYC's hustle-and-bustle through programs and activities themed around mindfulness, fitness, nutrition, and more.  No specific fitness level or experience with nutrition and health is necessary – all you need to have is an interest in self-care!
L'Etage Français in Lipton Hall gives residents the opportunity to live with other Francophiles. The NYU Show floor is for television fans who want to learn more about the industry, and Vivir en Español is for students with an interest in the languages and cultures of Spain and Latin America.
Women at Tandon is a popular floor in this Downtown Brooklyn residence hall. The community offers engineering students a strong support system as they pursue STEM-related academic programs and careers. Also, the Global Laboratory floor invites students to come and explore the science of NYC! From museums and exhibitions to the streets themselves, there are countless opportunities to observe science in the city.
Theatre lovers will bond with one another in the 3N Theatre Arts Company community here, while those interested in film and TV come together on the Big Apple, Big Screen floor.
The Laughing Matters floor at Weinstein exposes students to stand-up and improvisational comedy through trips to local comedy venues. Students on the Represent NYC: Expressions of Social Justice floor explore how art and media represent diverse identities and communities.
The Geeks in the City floor is for fans of books and movies set in the sci-fi and fantasy realms.