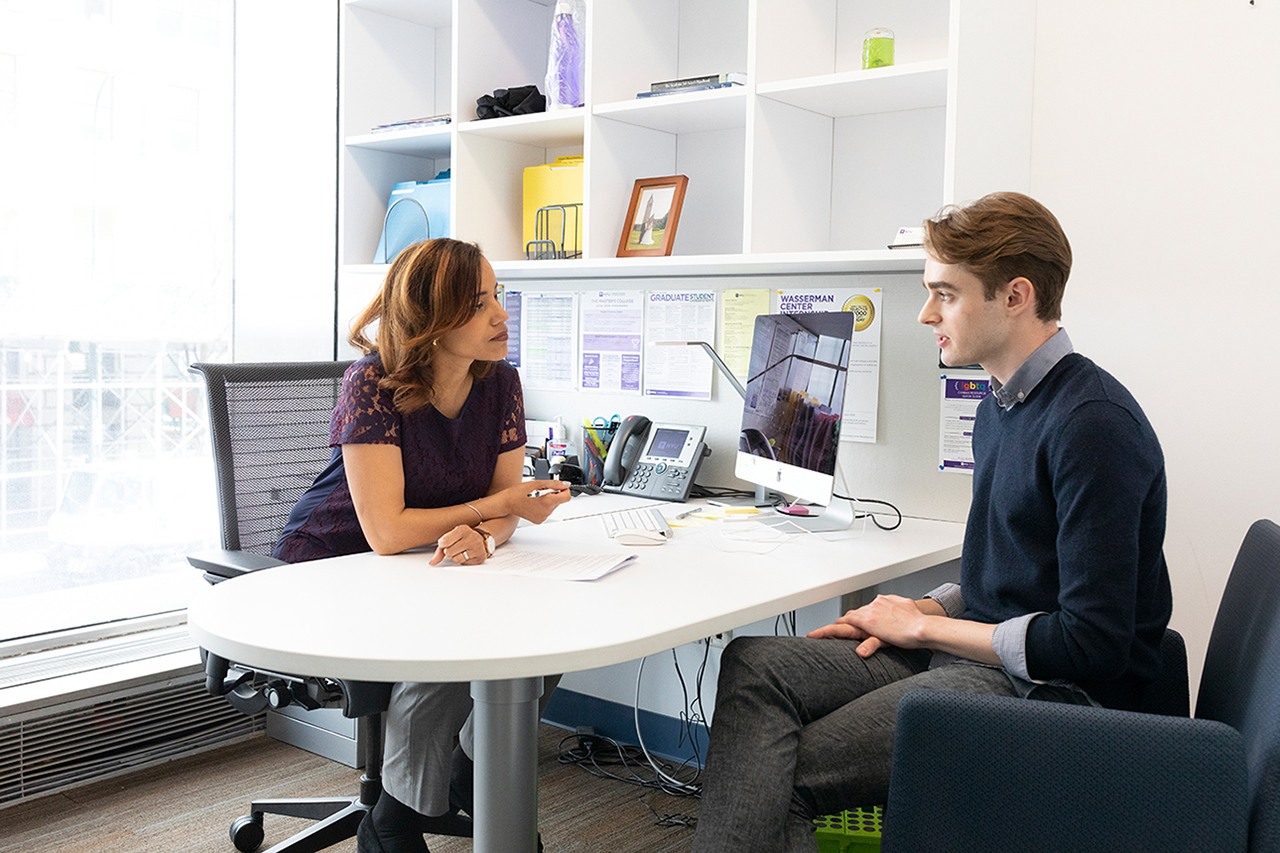 The Wasserman Center for Career Development can be found on both our Brooklyn and Manhattan campuses. Their overarching mission is to assist students in building meaningful, rewarding careers with impact. They offer a number of services that support students in their professional development endeavors including workshops and classes that allow students to get professional advice. Students have the opportunity to set up one-on-one appointments with trained professional career coaches. Wasserman also awards over $500,000 per year in grants and stipends to students with unpaid internships.
There is an array of career-related digital resources for students. Handshake is the Wasserman Center's online job and internship database for students. The platform has full-time and part-time positions available both on and off campus. There are thousands of postings from employers across a variety of industries. Students can also utilize the platform to schedule one-on-one career counseling appointments and drop in to virtual events. VMock, a newer offering, is an interactive 24/7 virtual résumé review assistant for undergraduate students. Through VMock, students can upload their résumé and receive real-time feedback.
The Wasserman Center hosts hundreds of career-related events each year to help students learn about different industries and explore career options. They also sponsor a number of career fairs for students throughout the academic year. These fairs give students a chance to connect with employers face to face and network. In addition, their on-campus recruitment events allow juniors and seniors to interview on campus with top employers for some of the most competitive internships and jobs.
NYU graduates have historically high career outcomes year after year. Our annual career outcome survey shows that 95.2 percent of NYU graduates are working or enrolled in a graduate program within six months of graduation. And 59 percent of those employed report that they secured a position through utilizing an NYU resource.