Keep Your Love of Movement Alive with Dance at NYU
Nonmajors who like to move, regardless of their ability, training, or background, come together to relax, de-stress, and stay limber through dance opportunities at NYU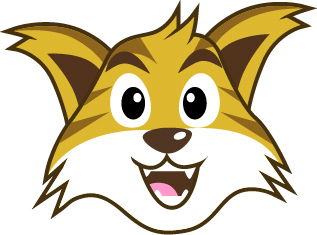 Just as dance breaks down barriers and bridges cultures, Pulse Dance Project at the Tisch School of the Arts brings together student choreographers and dancers from across NYU. Students collaborate to create original works, which are then featured in a biannual showcase. "When I came to NYU, I knew I didn't want to major in dance because dance is my escape from the stress of the world, and making a career out of it could ruin that for me," explains sophomore Megan Schwarz, a Media, Culture, and Communication (MCC) major at the Steinhardt School of Culture, Education, and Human Development. "At Pulse, there are dance majors, other MCC majors, creative writing majors, and biology majors. We all come together to let off steam and just move."
Besides theatre courses, Tisch's Open Arts program also offers dance-related courses like Choreography, which focuses on lesser-known dance styles, and Modern Dance: Mind Body Knowledge and Expression, which introduces students to the fundamentals of modern dance. And at Steinhardt, you can integrate dance into your studies through classes like Dance as an Art Form, which gives you the opportunity to attend live performances, explore theoretical texts, and perform across genres.
Student clubs for dance nonmajors include the Latin and Ballroom Dance Club, which teaches every style of dance, and the NYU Dance Team, which competes every year at the National Dance Alliance's Collegiate Championships and partners with the Cheerleading Team and Pep Band to energize crowds at NYU athletic events. The Ballet Collaborative is a club that provides students with a space in which to choreograph and perform their own full-scale ballet pieces.
Jada Yang, a member of the Ballet Collaborative and a Stern School of Business sophomore double majoring in Art History and Business with concentrations in finance and sustainable business, says, "NYU's performing arts played a big role in why I decided to apply early decision. I knew that finding a school with a strong business and dance program might be difficult. But at NYU, the stars sort of aligned."
At the Gallatin School of Individualized Study, two student-run clubs attract dance aficionados from across NYU's campus. The Gallatin Dance Series offers free dance classes in varying styles taught by internationally renowned faculty, while the Dancers/Choreographers Alliance (DCA) offers all students the opportunity to dance regardless of their background, technical level, and experience. DCA also provides student choreographers with the opportunity to collaborate with student dancers. The group's work culminates in an end-of-semester production.
Brittany Taam, a student at the Rory Meyers College of Nursing, says dance has been an important part of her life since the age of 3. "Ballet opened doors for me, and so I joined and performed on the NYU Dance Team in my first year at NYU," she says. "Now, because my nursing studies have intensified, I take a ballet class through the Gallatin Dance Series whenever my schedule allows. I also participate in DCA through Gallatin."