Published September 28, 2022
Interning in New York City: NYU Opens Doors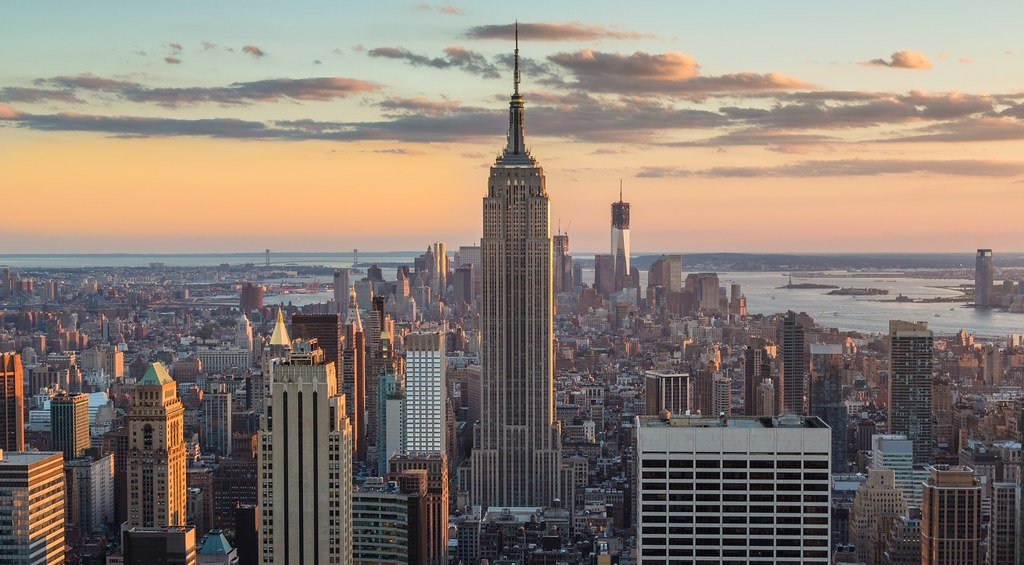 One of the Best Things to Have in Life Are Choices…
The number of choices is actually a bit overwhelming, really. Even at the beginning of your NYU journey, there's a ridiculous number of activities to choose from. Then, there's the number of majors. You can study architecture or music business. Or you can choose your own adventure with the Gallatin School of Individualized Study. NYU certainly lays out your options for you. And that's just the beginning. When it comes to interning in New York City, the opportunities are also endless. But more on that later. 
If you're like me, and the thought of choosing what you want to do for the rest of your life sends you into an existential crisis, you might find some comfort in the variety of minors as well as double- or joint-major programs NYU offers. I always knew I wanted to study something tech- or business-related. Of course, my 17-year-old self knew very little about the fields. For example, I knew the Google office in Chelsea gives out free food to its employees. I knew the Goldman Sachs headquarters has really pretty views of New York City. And I knew I could make a lot of money if I combined the two fields and joined a boutique fintech start-up.
Thankfully, the NYU College of Arts and Science offers an Economics and Computer Science joint-major program. Perfect. I could keep my career options open and delay thinking about working the rest of my life. The best part? I could also continue to dream of the free food at the Google Chelsea office while gaining a suitable education for the fintech industry. 
Things went well my first year. I loved my computer programming courses as much as my economic ones. My two majors were distinct but complemented each other. However, I needed to dig deeper my sophomore year. As much as my NYU courses were a great introduction to my areas of interest, I wanted to get a taste of what these fields are like in the real world. Would I enjoy this work doing it removed from the comfort of an NYU classroom? How would I feel in the setting of a tech powerhouse, grassroots start-up, or a Wall Street bank?
Whether I would find my dream job or a role I should stay far away from, the summer after my sophomore year seemed like a perfect time to get answers. This led me to none other than the infamous summer internship.
So I polished up the old LinkedIn profile. Chatted with the NYU Wasserman Center for Career Development. And began applying to any internship role I found remotely interesting. From investment banking to software engineering, I applied to firms that differed greatly from each other in many ways except one: every internship was based in New York City. No matter what company I applied to, I could almost guarantee New York City was a location for the role. New York City or nowhere, am I right?
I'd Like to Thank the Academy…and the Violet Network
Despite my lack of prior internship experience and very average (on a good day) GPA, I interviewed with a medium-sized asset management firm based in Midtown Manhattan. I applied for an active product management internship role with their product team. This meant I would focus on the marketing, development, and general management of the firm's line of funds. It seemed like a great opportunity to gain exposure in the financial industry while also putting my computer science knowledge to work.
I went through three interview rounds. Each one was with one of the firm's senior product managers. To my surprise, I interviewed with two NYU alumni. Of course, this made both interactions very pleasant. Our shared NYU experiences helped us connect. A little NYU Violet pride never hurt anyone.
I was grateful to receive an offer from this company. Not only was I going to gain exciting and valuable career-related experience but the opportunity's location was also convenient. 
The Summer I Mastered the M101 Bus Route
Before I knew it, my sophomore year at NYU was over. And my start date for this internship was right around the corner, and I was very excited. But I had a few relaxing weeks in between the end of my spring semester and the start of my time interning to enjoy. At this time, many other program interns were preparing to work in New York City. Which meant they were scrambling to find a sublet/short-term housing situation. However, since I renewed the lease of my East Village apartment, I was set to live and intern in the city for the summer.
Come mid-June, I began what went down in my history as the most insightful, exciting, and fun summer of my life. The firm I interned for is amazing. It gave me the chance to work with not only its product but also emerging markets investment, sales, and marketing teams. I performed research on pressing topics, such as environmental social governance investing, and learned more about the financial industry than I could have imagined. Through the internship program, I also attended a conference at the Morgan Stanley headquarters and went on intern visits to the New York Stock Exchange and Rockefeller Center. I was also happy to build great relationships with my supervisor and colleagues. (OM, if you're reading this, you're the best!)
And as an NYU student, I already had two years of New York City living under my belt. So I was able to show the other college-aged interns coming from schools around the country my favorite places to go out for a fun and, relatively, affordable time outside the office. Our recreational excursions were not the best for my bank account. But, hey, post-COVID-19, we were all due for a good time.
Working for the Rest of My Life Is Dangerously Imminent
Now, as I continue my NYU journey, I enjoy keeping in touch with my managers and team members from the firm. For me, meeting up for a coffee or meal is as easy as taking the subway to Times Square. While my time as an intern is over, I still feel connected to the company. Maintaining strong relationships with my former colleagues is easy to do since I am still based in the city. 
Generally, I feel most NYU students end up launching their careers in New York City. This happens whether they are mentally prepared for it or not. Then they go on to graduate, ready to start a fulfilling young adult life in the city. This is only fitting after they've spent the last few years creating a life in New York City. What's more, staying here means they have NYU's beautiful campus nearby to always go back to.
With that being said, I hope you were able to find this article helpful, entertaining…inspiring, even. To all the future NYUers and New Yorkers reading, buckle up. It will be an awesome ride. And NYU will be there to help you every step of the way. Catch you on campus!