NYU was founded to be "metropolitan in character, democratic in spirit," and responsive to the needs of New York City's rapidly evolving population. Today, these themes remain at the core of NYU. And they have led the University to develop 10 distinct undergraduate schools and colleges in New York City, degree-granting campuses in Abu Dhabi and Shanghai, and 12 additional global academic centers and programs in cities around the world. NYU's urban spirit is fundamental to the student experience. For example, professors are experts in their fields who are tapped into local networks; courses take advantage of the opportunities and interact with the city culture; and internships are right around the corner. With so many possibilities, NYU draws students from all 50 US states and more than 140 countries. And the College of Arts and Science, NYU's largest undergraduate school, attracts ambitious and passionate learners from all areas of life.
As NYU's founding undergraduate school, the College of Arts and Science (CAS) is the home of talented and curious intellectual explorers who ask bold questions and cultivate a global mindset. The CAS core curriculum and over 120 majors and minors in the arts, humanities, sciences, and social sciences ground students' studies in the liberal arts. Here, you'll build skills critical to every occupation and find inspirational avenues for rigorous exploration.
Develop Your Interests Within a Vibrant Intellectual Community
As a student at the College of Arts and Science, New York City—a global capital of art, culture, and commerce—is your classroom. At the same time, a world-class faculty become your guides to expansive, interdisciplinary intellectual experiences. Here, you can work with Guggenheim Fellows; famous authors; and Pulitzer Prize, Nobel Prize, and Emmy winners. You'll have the option to double-major, study abroad, or pick a cross-school minor. What's more, you won't need to formally declare a major until the end of your second year. Therefore, you'll have ample time to explore your options and develop your interests. All the while you'll deepen your understanding by complementing your coursework with internships, volunteering, fieldwork, and research. Students receive direct support, from their first year through graduation and beyond, at the College Advising Center.
Select Student Programs, Groups, and Experiences
The College of Arts and Science offers numerous pathways for finding community, accessing tailored support services, and gaining valuable experience.
CAS College Cohort Program
From day one, you'll get to know the University, city, and college within a cohort of 30 students. Throughout your time at NYU, your cohort will be there for you. They'll help support your academic success, foster your leadership skills, and further your personal and career goals. Additionally, they'll help you get more involved with the greater NYU and New York City communities. The College Cohort Program provides a meaningful opportunity to form relationships and build a community that will serve you for years to come.
The Academic Achievement Program
The Academic Achievement Program (AAP) is for Black, Latinx, Native American, and other historically marginalized students at NYU who seek academic and leadership development opportunities. Most AAP activities, committees, and programs are student-run and designed to create a supportive network in which students can excel.
Proud to Be First Program
The CAS Proud to Be First program helps first-generation students navigate the unique experiences and challenges that come with being the first in their family to attend college. Resources include a peer mentor to provide first-year students with support, a faculty member to connect students to networking opportunities, and special academic and social events. As a result, participants expand their network and gain the confidence to succeed in college and beyond.
Research Opportunities
CAS offers a number of ways to get involved in research with its world-class faculty. For example, check out the Dean's Undergraduate Research Fund, the Women in Science program, and the Diversity Undergraduate Research Incubator for funding, mentorship, and more.
Featured Majors and Minors
With more than 120 majors and minors at the NYU College of Arts and Science, you have a lot of academic options. Here are some of the programs you can pursue.
Computer Science
Study a field that is transforming daily life while acquiring a solid foundation for in-demand technology and entrepreneurial careers.
French
Explore the language, cultures, histories, and arts of the French-using world. Then, enhance your studies—and language skills—with a summer, semester, or year at NYU Paris.
Environmental Studies
Arm yourself with the knowledge and skills needed to address tough environmental questions and establish a sustainable future.
Gender and Sexuality Studies
Examine how ideas about gender and sexuality shape social roles and identities in the United States and abroad.
Psychology
Explore the fascinating science of behavior, mind, and brain while you delve into specialties like social psychology, cognition, perception, and neuroscience.
Urban Design and Architecture Studies
Develop a broad, human-centered perspective of cities and architecture, learning from expert faculty and industry professionals as you study in the heart of New York City.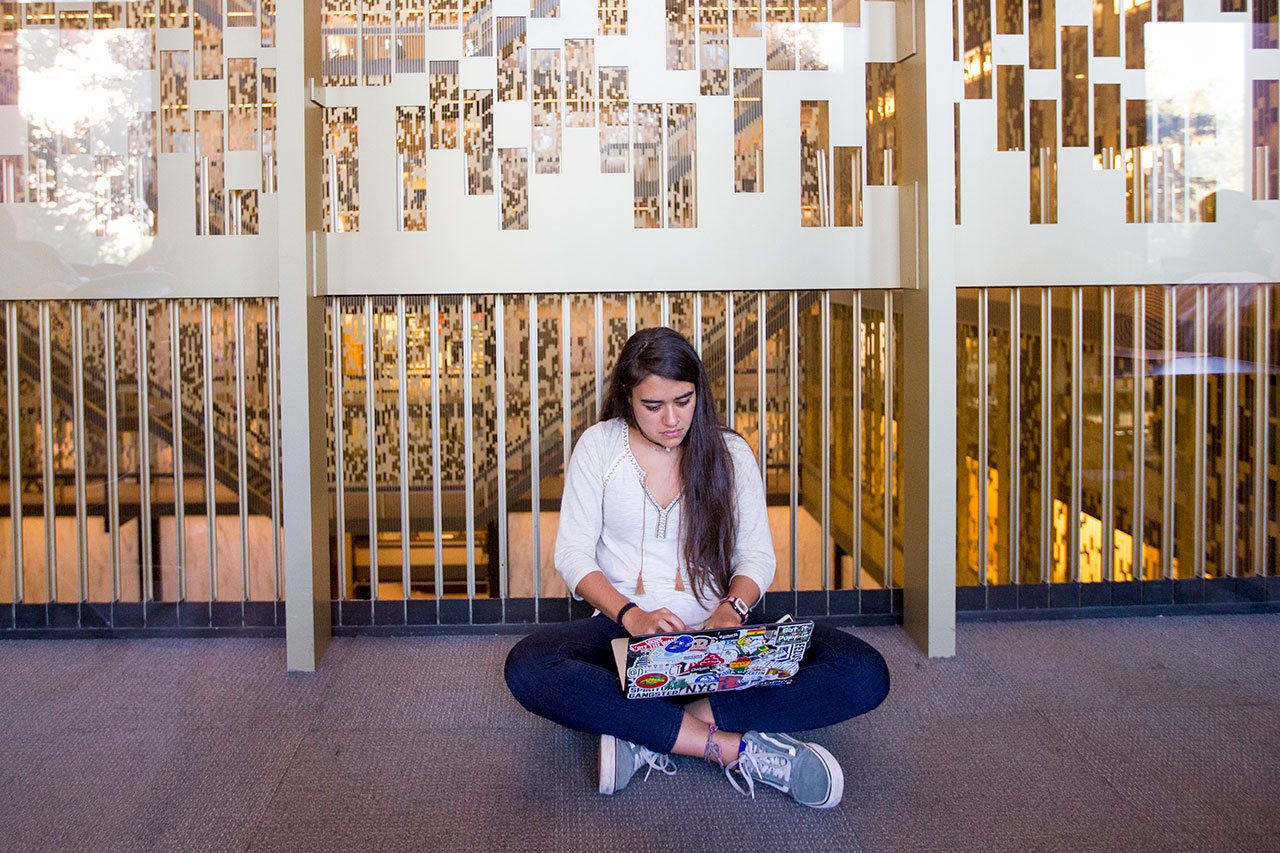 One-of-a-Kind Options for Your Core Courses
The core curriculum provides every student with a strong, shared foundation in the liberal arts. At the same time, you'll maintain the freedom to pursue your interests with courses like:
Expressive Culture: Global Hip Hop
Explore how hip-hop—as a Black American mode of cultural resistance and capitalist hustle—has inspired pop culture innovations across the global South and Europe.
First-Year Seminar
With topics like photography and New York, democracy in the digital age, and the archaeology of Ireland, there's a first-year seminar for everyone. Whatever you choose, you'll engage in lively discussions with faculty and peers from your cohort. In this small class setting, you'll build competencies in research, critical thinking, and communication—paving your way for success at NYU and beyond.
Physical Science: How Things Work
How is electricity generated? What makes refrigerator magnets stick? Why is ice-skating possible? In this class, you'll gain a deeper understanding and new appreciation of everyday phenomena.
Texts and Ideas: Happiness
Everyone seeks happiness, but what exactly is it? And how do you attain it? This is your chance to analyze answers across philosophy, religion, poetry, movies, self-improvement exercises, and more.
Get to know a few of the leaders, change-makers, and innovators who have graduated from the NYU College of Arts and Science.
Alan Menken is an award-winning composer and one of the few people to receive an Emmy, Grammy, Oscar, and Tony. Known for hits from musicals like Aladdin, The Little Mermaid, and Beauty and the Beast, Alan earned a Music degree from NYU in 1972 and still composes today.
As CEO and cofounder of Symbrosia, Alexia Akbay leads her company in developing a feed supplement that reduces livestock methane emissions by over 90 percent. Featured on the 2022 Forbes 30 Under 30 List, Alexia earned her Chemistry degree from CAS in 2017.
Kyra Stephenson-Valley earned Politics and International Relations degrees in 2016 and 2017. Since then, she's advised Congress, presidential candidates, and the White House on civil rights, police reform, and climate action.