Buenos Aires is known for many things. For example, tango was born here and football is a way of life. It's a foodie's dream and an architectural marvel—and you never quite know what to expect. "I love the spontaneous drum circles that often occur after concerts or performances," muses Lianne Davidoff. She's a junior double-majoring in Educational Theatre and Philosophy and currently studying at NYU Buenos Aires. "The streets have this bustling energy, and everyone ends up just dancing for another couple of hours."
Pedestrian-friendly tours and regular activities ensure every student has the opportunity to soak up Buenos Aires' unique culture. In addition to visiting local museums and historic sites, NYU Buenos Aires sponsors a trip to a different Argentine province each semester.
La Casa Rosada, or the Pink House, is the office of the president of Argentina. Located on the Plaza de Mayo, it's open to the public for free tours. "I really appreciate all the great spaces devoted to plazas and parks in Buenos Aires," says Lianne. "Every five or 10 blocks, there's another park. You always have a place to go to relax and hang out with friends."
The Latin American Art Museum (MALBA) serves as a museal and cultural space, showcasing 20th-century Latin American art as well as hosting film series, seminars, and book presentations. The collection includes over 400 sculptures, photographs, paintings, and engravings.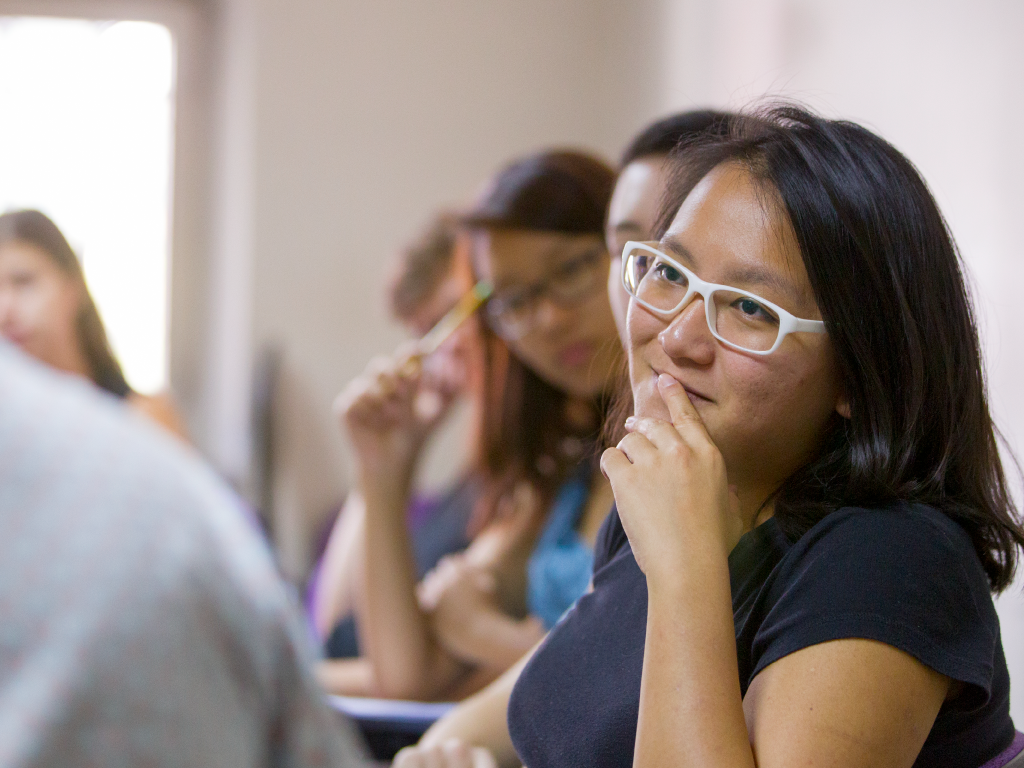 NYU Buenos Aires students learn about Latin America's history, culture, and economy taking intensive Spanish language classes. "I love all the classes I'm taking in Buenos Aires!" exclaims Lianne. "Creative Writing and Spanish are my favorites. There's only one other student in my Spanish class, so it's really special and intimate. Since I have that class every day, I can really see my language skills progressing."
Known for its steak and wine, Buenos Aires also has a thriving cafe scene, serving cortados (espresso with a splash of hot milk) and pastries alongside smoothies and snacks. "Palermo, which is the SoHo of Buenos Aires, is definitely my favorite neighborhood" says Lianne. "Everywhere you walk there's a really cool up-and-coming bar or restaurant, and there are tons of great stores in the neighborhood. The colorful murals and graffiti also make the area especially cool."
With its many bike lanes and flat streets, Buenos Aires is a perfect place to explore on two feet or two wheels. In fact, the city has a public bicycle-sharing system, Ecobici, which is completely free to locals and visitors alike. And it's available 24 hours a day. "I mostly walk to class, but if I'm running behind, I just hop on the 'colectivo'—also known as 'the bus'!" adds Lianne.