Published September 05, 2019
Studying Art Abroad Takes Your Creativity Across Continents
For an artist, the opportunity to see the world from a new perspective can be priceless. And what better way is there to take on a new view than to travel, to become immersed in a new culture, and to live, learn, and work in an entirely new city? For students studying art abroad, NYU's vast global network offers unparalleled opportunities. Here are some ways NYU students expand their crafts while exploring the world:
Students with art-related majors at Steinhardt can experience some of the world's most vibrant contemporary arts centers at NYU Berlin. While there, students work in newly renovated studio spaces dedicated to digital art, painting, and drawing. What's more, they can exhibit their work in St. Agnes, a church-turned-gallery. Additionally, students at NYU Berlin can apply to intern at local galleries, where they interact with the arts community on a daily basis.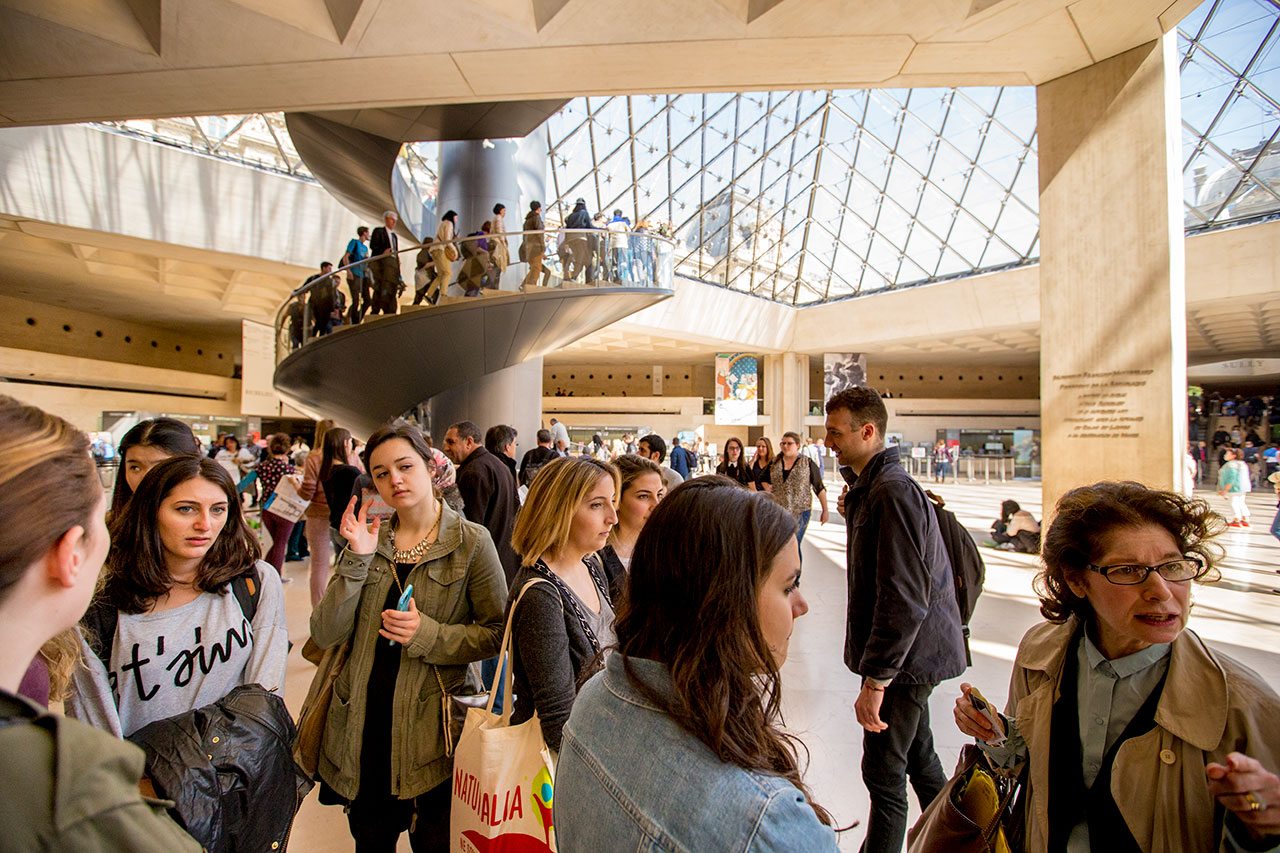 Students at NYU Paris take courses that expand their understanding and appreciation of the present-day Parisian arts scene. They explore art in relation to contemporary culture, with a focus on new artistic practices. They also bring in the artistic aims of 19th-century art movements like impressionism and postimpressionism and early-20th-century forms like cubism, expressionism, and surrealism.
Film students at Tisch who are studying art abroad have the rare opportunity to intensively study 35mm filmmaking in Prague. Through a unique partnership between NYU Prague and the Film and Television School of the Academy of Performing Arts, students learn how to direct film and photography and receive hands-on training in sound, camera, and lighting techniques.
Arts courses across NYU's global network can offer students the opportunity to understand a society through the lens of creation:
Abu Dhabi—Foundations of Photography
This course introduces students to the history, theory, and practice of photography. Students learn image-making techniques using black-and-white film as well as darkroom methodology. The course also explores key artists, themes, and developments in the art form and their cultural impact on art and society.
Buenos Aires and New York City—Art and Politics in the City: New York and Buenos Aires
Students in this dual-location course meet via video conference, then prowl the streets of Buenos Aires or New York City looking for street art to analyze against electoral data, historical texts, and geographic information systems technology. Their work helps them better understand how social forces like gentrification and inequality are reflected in the two cultures.
Florence—Italian Sketchbook: Travel Writing and Digital Storytelling
Students at NYU Florence study a wide range of forms, including photography, maps, journals, and sketchbooks. In doing so, they examine the interchange between words and images for different types of travelers—explorers, tourists, fugitives, pilgrims, cartographers—over time.
Madrid—Art and Social Movements in Spain: 1888–1939
This course focuses on art and its relation to social movements in Spain. Students examine how various movements evolved from 1888, the date of the Barcelona Universal Exposition, to 1939, the end of the Spanish Civil War.