Published December 30, 2020
How a Specialized Business Major in SPS Prepares You for a Career
The Struggle of Choosing a Major—Think Outside the Box!
Not sure what you want to study in college? Don't worry. In high school, I felt the same way. I knew I wanted to study business, but a general business degree did not excite me. After some searching, I connected my love for travel, fast-paced environments, and customer service with studying hotel and tourism management. Whether it is a desire to work at a boutique hotel in Paris, or a large casino resort in Las Vegas, this industry has endless opportunities to discover. Also, it is a global sector where career opportunities take employees all over the world! These international settings provide opportunities to learn new languages and discover cultures very different from your own. 
Choosing NYU's Jonathan M. Tisch Center of Hospitality
Next, I had to decide what colleges and universities I should apply to. After going through an extensive set of college tours, NYU New York set itself apart. At NYU SPS, students take liberal arts classes like writing, math, and natural sciences. In addition, we take general electives and industry specific business classes. Lastly, we take a set of concentration courses. There are three specialized business majors to choose from that each offer industry specific business courses taught by career experts:
In my first year at NYU, the program swept me in with hotel site tours and guest speakers such as Ian Schrager of the iconic Studio 54. I quickly learned that NYU SPS teaches way outside of the textbook. In class, I've presented a marketing presentation in front of four marketing professionals, and went to the New York Marriott Marquis to see how what we learn is used at one of the largest hotels in New York. Furthermore, the average class size for my major is around 15 students, often less. This has given me the ability to constantly participate in class discussions and form relationships with my professors and fellow students on more meaningful levels. 
Students make more meaningful connections with small class sizes
What Concentrations Can I Choose?
At the end of this year, I will be declaring my five concentrations: event management, hotel development, marketing and revenue management, organizations and operations, and tourism development. These concentrations help to solidify a more specific career choice after graduation. Although students can take courses across concentrations if they are interested! I chose organizations and operations, aligning with my goals of hotel and restaurant management in New York City. Required to complete the concentration are five courses, including Customer Relationship Management, Conferences and Special Events, and Food, Beverage, and Catering Operations.
Navigating These Challenging Times
COVID-19 is a significant challenge for college students around the world with a shift towards online learning. One challenge has been pushing out my study away experience to a later semester. I originally planned on studying away in the spring semester of 2021, and I now hope to go in 2022. Studying away through the Tisch Center of Hospitality, I can go in J-term, spring break, summer, or for an entire semester. I hope to intern in a city like Florence or London to gain a more global view of hospitality. Additionally, to help in navigating these unprecedented times, I spoke with an adviser at the Office of Global Programs who helped me to craft a study away plan for a few semesters ahead. Choosing to study away at NYU, all financial aid and scholarships travel with you!
There are many options for studying away in a specialized business major
What Can NYC's Network Do for You?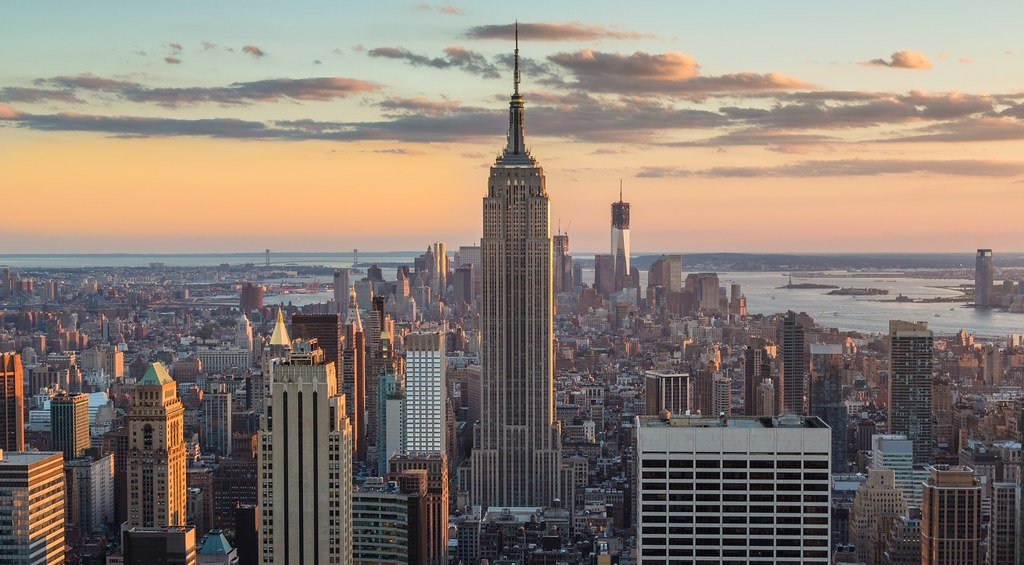 Finding home amid the New York City skyline.
So, NYU? Are you ready to apply yet? New York City is filled with opportunities for college students. In fact, as an NYU student, internships and job opportunities are right at your fingertips. At the NYU SPS Tisch Center of Hospitality, you must complete 2,300 internship hours. New York City is one of the largest tourism hubs in the world. Hotel, restaurant, finance, and marketing firms are constantly seeking motivated NYU students to fill roles. In addition, there is an incredible network of top executives in the industry, professors, advisers, and alumni to connect with. In short, while studying a specialized business major in SPS, real world experiences are a constant priority. I hope you consider applying to NYU SPS, however, no matter which school within NYU you apply to, your experience is sure to be one of a kind!