The last US Census estimated that 2,089 people live in my hometown of Whitehouse Station, New Jersey. For context, 8.6 million people reside in New York City, meaning you could fit my entire town into NYC 4,116 times. You can imagine my trepidation when I found out I would be uprooting my life and moving here in the fall of 2017.
While I've only lived here for a couple of years, I've come to view the city as my adopted home. There were many challenges to get used to, from riding the subway, to escalator etiquette, to adjusting to the city walking pace. NYU opens its doors to people from all sorts of places: other cities, other states, other coasts, other continents. The diversity of backgrounds is what makes us unique. With New York in your future, several questions will arise:
How will I get around without my car? Do they expect me to walk everywhere?!
How do I find sleep between the 3 a.m. ambulance and the 7 a.m. construction?
How do I combat homesickness?
I live in SoHo and I don't even have a fashion sense! What do I do?!
What if I don't fit in with these Starbucks-sipping, sidewalk speedsters?
It can be daunting. Luckily, I've developed this insider's guide to adapting to one of the greatest, and most exciting cities on Earth.
Travel: Seeing the Sights
Finding home on the New York subway system.
Being able to drive was one of the pleasures I took for granted at home. Coasting along open country roads, taking in the cool summer breeze, parking wherever there were open and available patches of grass—that's the life!
In New York, not so much. Trading in my car keys for my MetroCard was one of the hardest things for me to do and navigating the city's subway was a major headache at first. But once you orient yourself to your new surroundings, getting around becomes fast and convenient. As complex as it looks, the NYC subway map will make sense to you eventually, but it never hurts to start familiarizing yourself with it early.
Pro-Tip for Easy Travel
NYU also provides free shuttles between university buildings and residence halls. These are spread across lower Manhattan and downtown Brooklyn so taking them can save you some money if your destination is nearby.
Finding home among the aisles of New York grocery stores.
Gone are the days when I could just spend hours in giant warehouse grocery stores with a shopping cart. Realizing that I couldn't just load up my trunk and drive home was difficult, but the city has taken these food palaces and just made them vertical. Cue my shock at a multi-story Whole Foods-DSW-Burlington skyscraper right on Union Square.
Pro-Tip for Grocery Shopping
Unlike rural supermarkets, which will practically give you as many plastic bags as you want, the city is becoming more and more environmentally friendly. Bringing shopping bags will both save you several trips to the store and money—NYC banned plastic bags as of March 1, 2020.
It's not all bad news though—on the occasions where you can eat out, the diversity of the city's food is endless. You can sample everything from Eastern European to West African to Latin American cuisines—all in an afternoon.
Entertainment: Fun in the Big Apple
Finding home amid the statues in the American Wing of the Met.
The best part of the transition has been the lack of boredom. In my sleepy small town, things closed long before I was ready to turn in for the night. Since moving to "The City That Never Sleeps," there's always been something fun to do, at any hour. There are museums, theater shows, escape rooms, pop-up exhibitions, thrift shopping, parks—pretty much anything for any interest. I've found a new sense of "home" in the Metropolitan Museum of Art's Historic Interiors exhibit, which displays different decor from every era of American history.
The downside to living in a 24/7 city is that city life never stops, so it's quite common to hear sirens late at night or have a giant billboard illuminate your room.
Pro-tip for a Goodnight's Sleep
Purchasing a sleep mask will help block out the light. Combine with headphones and sleep music/white noise to keep out the sound. My hometown gets pretty windy, so I love using a playlist of storm sounds to fall right to sleep. Creating a playlist of sounds that remind you of home is a great way to also stave off homesickness while also regaining some of that energy spent exploring your new surroundings.
Finding Community: A Neighborhood of 8.6 Million People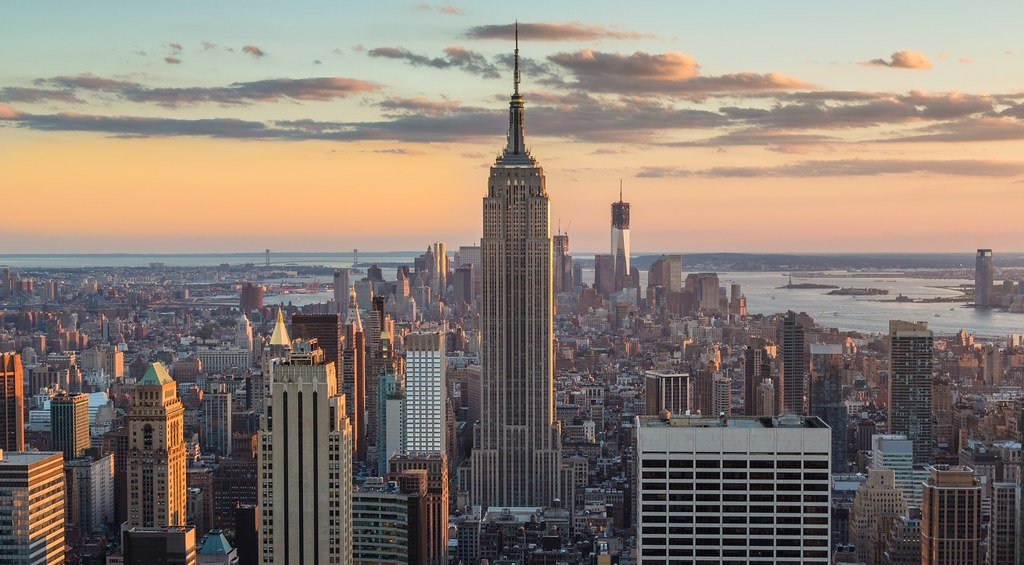 Finding home amid the New York City skyline.
Meeting new people will be its own adventure. I met a new person from every time zone during my first week on campus. Coming from a relatively homogenous community, I was exposed to people from all backgrounds. My best advice for adapting to a more globalized world: be prepared for anything. The friends you'll make will come from unique cultures and customs, but you'll realize that you do too. You'll realize that you too, have a home in this increasingly small world.