Preparing Yourself for the College Application
There are a lot of components that go into your college application. Planning ahead can prepare you for success!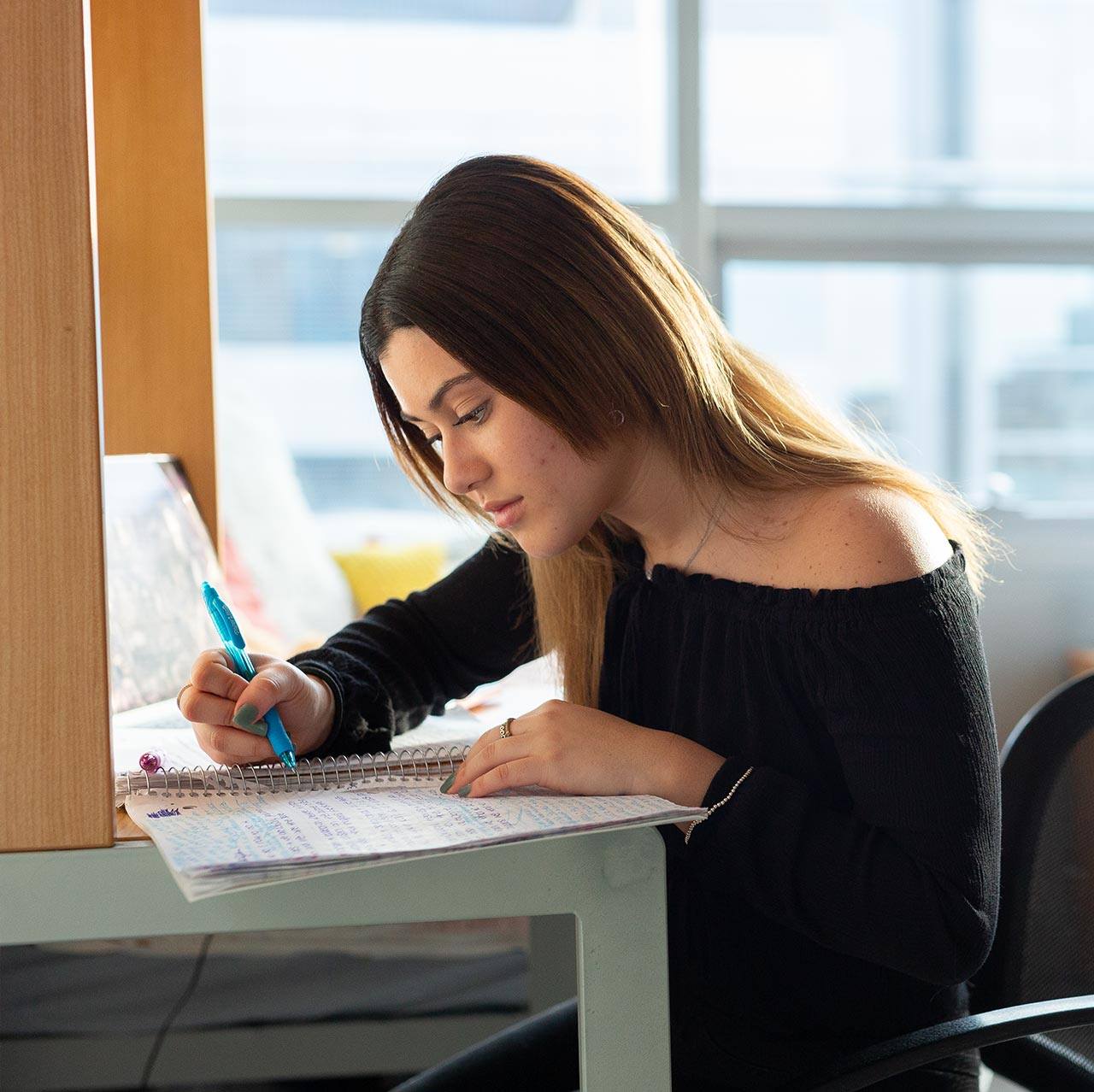 Whether you are a rising senior ready to tackle the Common Application or a younger student just looking ahead, applying to college is a huge step that requires preparation and dedication. Laundry lists of action items can start piling up during application season. So these tips can help ease the load. Applying to college includes the Common Application (for most institutions). That means essays, letters of recommendation, transcripts, test scores, and more. But even before you begin applying, it's important to remember that what you do throughout high school is what your application will showcase.
High school (and every academic experience) is a time for growth. You may likely look back on yourself and think the person who entered high school is completely different from the one leaving their senior year. Spoiler alert: that's the whole point! You grow by trying out clubs and sports, challenging yourself academically, pursuing hobbies, and exploring new interests.
When I entered my first year of high school, I thought I wanted to pursue engineering and had a passion for art! On College Decision Day, I committed to NYU to pursue global public health and biology. In those four years, I experimented with different subjects in the classroom and extracurriculars outside the classroom. I participated in Model UN and discovered a passion for policy-related initiatives and health-care and humanitarian aid. While volunteering at my local hospital, I realized I envisioned myself working as a physician. And through clubs and sports, I empowered my passion for leadership. Take your time in high school to explore and dedicate yourself to your growth!
You can apply to college in the late summer of the year before you plan to enroll. But you have until our application deadlines to finally hit "submit." For example, if you are a rising senior, you will begin your application process this summer if you wish to enroll in fall 2023. However, you do not have to wait until the last minute to start piecing everything together. You should notify the teachers you will ask for letters of recommendation to provide them with ample time. It can also be really helpful to make a list of all the activities you wish to include in your application. These tasks range from long and thoughtful to shooting a quick email, but knocking them out of the way over time will help you get into a readiness mindset.
OK, but Where Do I Apply?
Making your school list is an exciting but challenging task! While academic programs are a top priority in the school search, it goes beyond that! The same growth you made in high school only continues through college and beyond. You must consider different features about yourself and what you are looking to get out of your college experience to determine what kind of school may be the best fit for you.
Personally, I knew I didn't care much for the traditional campus experience after visiting a few schools. I fell in love with the idea of a nontraditional campus (and New York City!). I also considered different parts of my personality and how each school would contribute to it. For example, I consider myself to be both independent and outgoing. Therefore, I wanted a school that had plenty of opportunities but gave students the space to explore and do what they wish themselves. I felt that certain schools catered to the growth I wanted throughout college more than others.
Envision yourself at these schools. It can be hard to picture things, and you don't have to have a concrete dream school by any means. But setting up a picture for what you want your college experience to look like will help you apply to schools that match your needs.
Once the Common Application is released, start it! Put together everything you need for your application and start chomping away. Senioritis is real. You are going to feel unmotivated to keep up with your school work and applying to college if the workload is unmanageable. College is something to look forward to and you can help yourself feel excited by being proactive. My most helpful tip is to work smart and use your goals as motivation.
Watching yourself get closer and closer to your goals is an amazing feeling. Your hard work will pay off!