Published October 25, 2023
NYU's Brooklyn Residence Halls: A Guide to Finding a Perfect Fit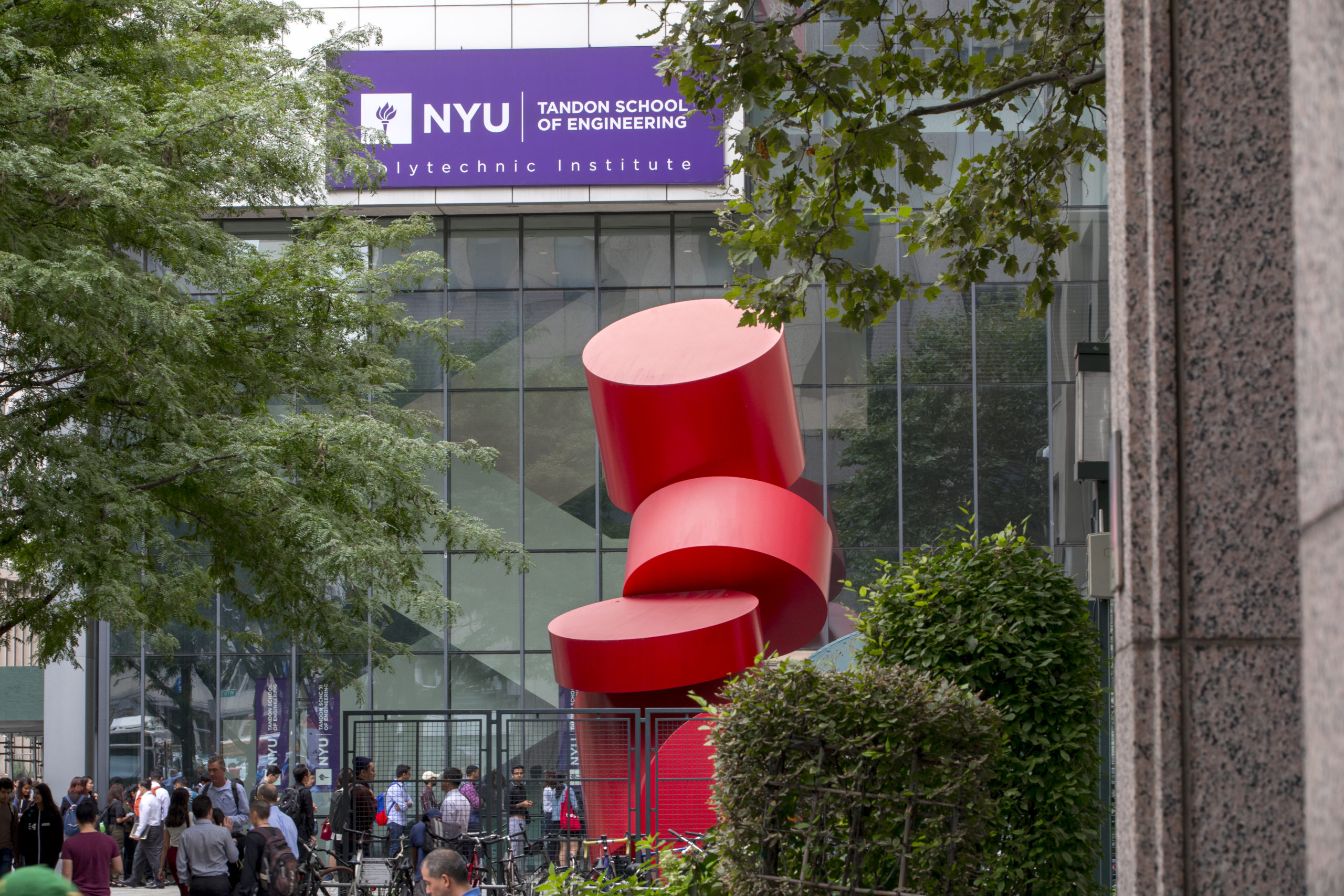 Are you curious about on-campus housing for NYU Tandon students? Here's the scoop on our Brooklyn residence halls: Clark and Othmer. I also share my own experiences and recommendations to help you navigate housing at NYU as a Tandon student.
How Does Housing Work for Tandon students?
Tandon students who choose to live on campus are required to reside in our Brooklyn residence halls their first year. We have two great residence halls to choose from: Clark and Othmer. Both halls have first-year only floors, which is great because you get to be a part of our amazing First Year Residential Experience (FYRE). FYRE provides opportunities for you to meet new people and smoothly transition into your first year of college with super fun and interactive programs and activities. With these unique experiences, you can adjust to both NYU and New York City. 
Clark Hall
Located in Brooklyn Heights, Clark Hall houses over 100 Tandon students as well as students from other NYU schools and colleges. While Clark is a 10- to 15-minute walk from Tandon, it is close enough to school while still giving you the opportunity to explore a unique and different neighborhood. I lived there my first year and really loved the location. There are so many delicious restaurants nearby and fun activities to do. Right next door, there is a train station where you have access to the 2 and 3 train lines. 
Clark is a traditional hall, which means there are no kitchens in the suites. However, each suite is equipped with a refrigerator and microwave. Residents also have access to a 8,300-square-foot student community center located on the first (or, for my international readers, the ground) floor. What's more, the community center includes a communal kitchen, library, game room, and screening room. 
Othmer Hall
Located in the heart of Downtown Brooklyn, Othmer Hall is an 18-story building that houses over 400 NYU students in both traditional and apartment-style suites. It is right next door to all the Tandon buildings which makes it super convenient. If you are interested in sleeping right up until class starts, this is the hall for you. It is also located near the Jay Street–MetroTech subway station, which offers many different lines. Here, you also have access to the NYU gym next door at 6 MetroTech.
Nervous About Living in Brooklyn?
Many of you might be worried about living far away from Manhattan and missing out on all the fun there. I can truly promise you that living in Brooklyn is such an amazing and fun experience. Although we are required to live in Brooklyn, our housing experience doesn't pale in comparison to that of students living in Manhattan. It's easy to feel disconnected knowing that you'll have to live in Brooklyn your first year. However, once you do start at Tandon, you won't feel disconnected at all. 
As someone who currently lives in Manhattan, I know that things can be very busy, sometimes even chaotic there. So I'm grateful for spending my first year in a quiet neighborhood where it was much easier to adjust to college life. If I had lived in Manhattan, commuting to Brooklyn as well as getting to know the campus would have been really difficult. There is so much to explore in Brooklyn, and when you do want to venture into Manhattan, it's incredibly easy to hop on an NYU shuttle or just take the train to Washington Square.
Tandon students are able to live in any of NYU's residence halls in both Brooklyn and Manhattan after completing their first year. I personally decided to move to the Washington Square campus to experience a different neighborhood. If you're someone who's eager to live in Manhattan, this is your chance. However, it's totally up to you. I know plenty of people who love living on the Downtown Brooklyn campus and stay there for all four years. 
If you want a Manhattan-based recommendation, Lafayette Hall is a great choice for Tandon students. Located in Chinatown, it is the midway point between the two campuses. The NYU shuttle will pick you up right out front. From there, it either goes to the Downtown Brooklyn or Washington Square campus. This makes it easy for me to get to my classes on time. But it also allows me to stay right in the middle of my favorite neighborhood offering some of the best food in New York City.
Exploring Chinatown!