Published November 12, 2020
Business and Technology Management: A Business Degree at the Engineering School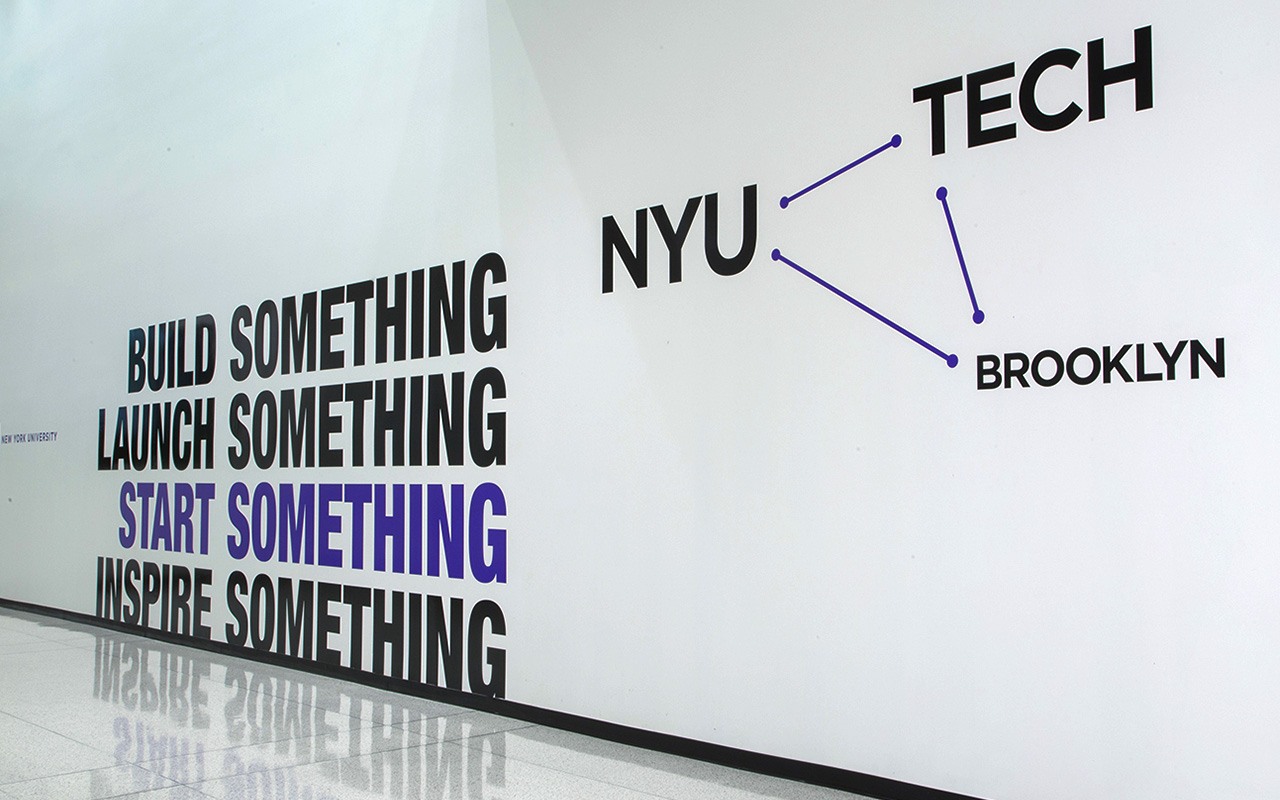 "Why did you choose to pursue a business degree in an engineering school?" This, and variations of this question, is something Business and Technology Management (BTM) majors at the Tandon School of Engineering are commonly asked.
One of the most unique things about being a business student at the engineering school is that my major brings together the best of two exciting fields. Today's technology-infused industries require a certain amount of technical literacy. By pursuing my degree with science, technology, engineering, and math (STEM) students, I am able to have different experiences that traditional business students may not have. In addition, I get to use the MakerSpace, work with students interested in various aspects of engineering, and bring my unique, business-minded perspective to projects, especially their budgets. As a result, students in the BTM program are enthusiastic about technology, innovation, and business. Additionally, they are interested in how these ideas intersect and work to use their talents to bring diverse points of view to the table.
Being a business student in an engineering school is a unique opportunity. I get to take classes alongside traditional engineering students and collaborate with them. Furthermore, all first-year Tandon students must take the Engineering and Technology Forum (EG-1001) course. Throughout the semester, students work together to build and prototype an entrepreneurial product. The class is centered on Tandon's core beliefs: invention, innovation, and entrepreneurship (aka "i2e"). EG-1001 focuses on consumer and product development. In conclusion, classes like this are the unique experiences of a BTM student. 
The Business and Technology Management curriculum infuses science, technology, engineering, art, and mathematics (STEAM) elements. Students are required to take seven science credits, 12 in mathematics, and four credits in computer science. These classes contribute to students' overall technical understanding in a variety of fields. Additionally, 56 of the 127 credits required for graduation are in management. BTM students fulfill these requirements with classes such as Management and Organizations, Foundations of Management, and Project Management, just as traditional Business majors would. 
Around the time BTM students enter junior year, they will declare one of two concentrations: technology innovation and strategy or technology and innovation strategy in finance. The former focuses on operations management, while the latter focuses on financial decision-making. The concentration BTM students choose ultimately influences the types of jobs they will pursue. My peers concentrating in technology and innovation strategy in finance choose to work for organizations like banks, financial institutions, and consulting firms. Whereas, those who pick the technology innovation and strategy concentration often pursue jobs in project innovation management, supply chain management, and managing professionals.
As a student myself, I know firsthand what it feels like to pursue a business degree at an engineering school. I routinely hear about computer science projects, labs, and assignments. I know students working on inspiring projects combining the best ideas in engineering and business. My chemical engineering friends tell me about their research programs. Similarly, my fellow BTM students and I discuss last week's accounting exam. And while it is a small community of business students at Tandon, it is a tight-knit one. Throughout the years, I will have classes with the same students with whom I've become friends with over time. As a result, it is easy to create study groups.
For those interested in clubs, there are business-specific ones targeting BTM students that also welcome any major. For example, Women in Business and Entrepreneurship (WIBE) is a Tandon club providing a community of business-minded women with support in future endeavors, résumé building, alumni networking, and much more. In addition, Women at Tandon offers two dozen programs and services in an effort to promote gender inclusivity among engineering students.
Gould Plaza and the Stern School of Business. Credit to the Stern website.
Many BTM students want to pursue a minor. The NYU College of Arts and Science (CAS) has a Business Studies minor for students who want to improve their business knowledge. Other BTM students are interested in the entertainment side of business and pick up a joint-school minor called Business of Entertainment, Media, and Technology. The minor requires classes from three schools: Steinhardt, Stern, and Tisch. BTM majors should consult their academic advisers when deciding which minors to pursue.
University-Wide Communities
There are even opportunities to join university-wide clubs. Many wxmen-identified BTM students join clubs within the Stern School of Business, such as the Undergraduate Stern Women in Business (USWIB) and Smart Women Securities (SWS). Anyone can join these clubs, even nonwxmen-identifying students. Students interested in venture capitalism join the Strategic Venture Society (SVS) at Stern. Furthermore, many choose to join professional university-wide fraternities and sororities. As a Business and Technology Management major, the possibilities are endless!