Published April 25, 2022
How I Jump-Started My Entertainment Career at NYU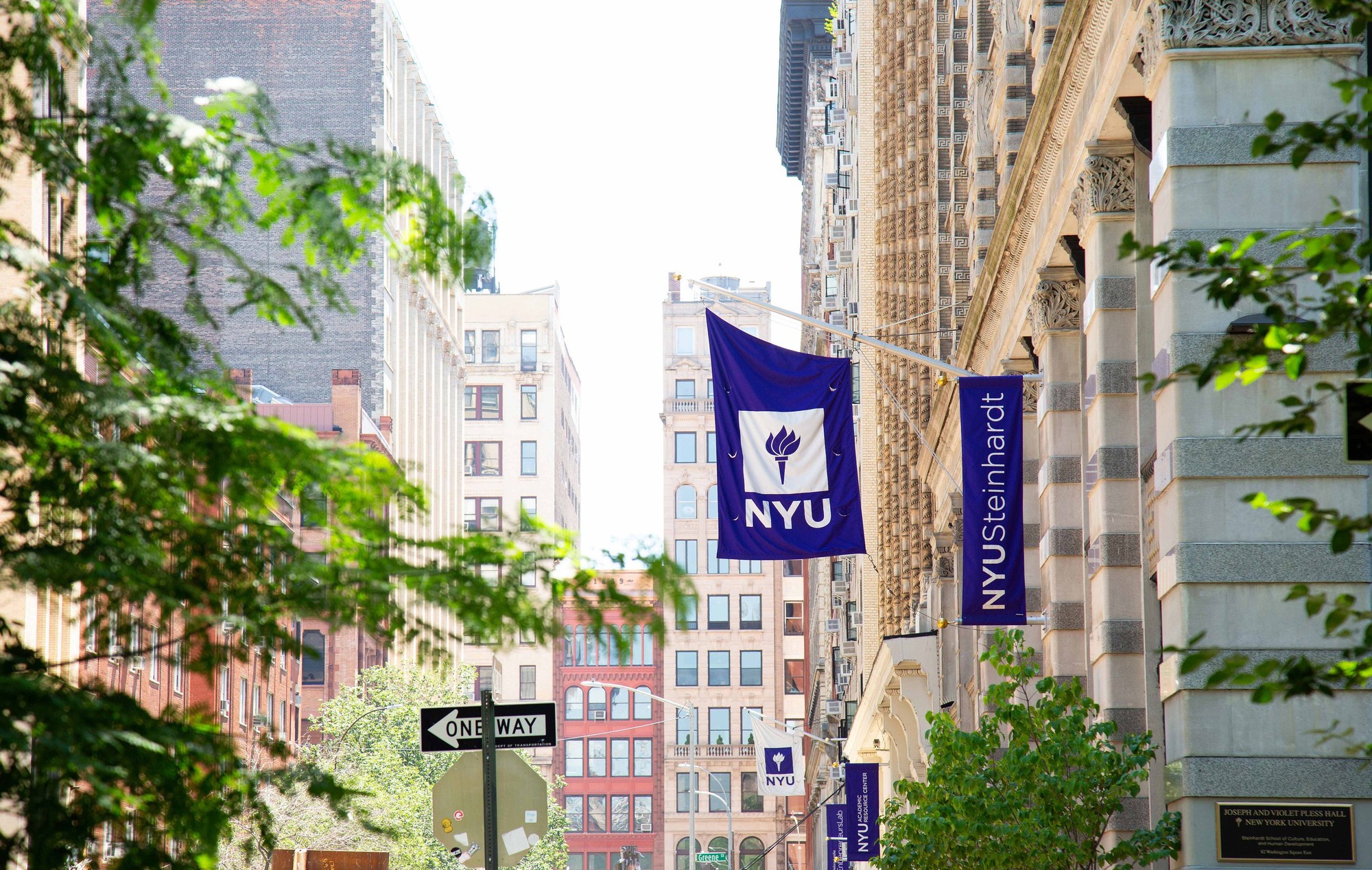 When I came to college, I had no idea what I wanted to do in the future. I chose Media, Culture, and Communication (MCC) as my major purely because I thought the study of media would be interesting. I was also considering studying communications when I applied to other schools, so I thought I would apply to NYU's equivalent. I am so glad I did! The professional help and guidance MCC provided me with has been so integral to my future plans. After a while, I found myself interested in pursuing a career in the entertainment industry. So I decided to pursue a minor in Producing. I wanted a minor that was essentially more applicable to my future career, and Producing has allowed me to gain skills and knowledge I can directly apply to that!
MCC's classes have been known to be quite theoretical, and initially that scared me away from the major. However, after being in the major for almost three years, I really enjoy recognizing how theory applies to my everyday life and informs my knowledge of the media industry. 
Film: History and Form, a class on the history and characteristics of film, was one of my favorite classes. We watched films outside of class and used theory to analyze them, gaining a better grasp on film as a form of communication and cultural development. This semester, I'm taking a senior seminar class called Netflix in Latin America, which has allowed me to critically think about streaming services and their development through a societal lens. It's allowed me to think about the future of streaming as well, which has broadened my understanding of streaming. In job interviews now, I find myself referring to networks and platforms in a much more knowledgeable way, which is something I am really grateful to this class for!
Producing minor classes are much less theoretical. The minor itself has two core classes: Media Moguls in the 20th Century and Producing Essentials. Both these classes cover the history of the entertainment industry and also gave me a good foundation to the concept of producing as a job. A Stern School of Business class called Movie Marketing was my favorite minor class because I found it very useful to my knowledge of film marketing. This semester, I'm taking a class called TV Nation: Inside and Out of the Box, where I've gotten to do things like watch failed TV pilot episodes and play a game where I am a producer or a writer pitching a show to network executives.
Overall, my major and minor classes have allowed me to gain insight into the industry in both a theoretical and applicable way! I am a strong believer that a good balance between knowledge learned inside and outside the classroom is the best way to prepare one for professional life, and that brings me to this next section.…Connections!
I always say that the opportunity for connection is one of the most valuable parts of a college experience for professional development. As it truly is people who connect me to necessary knowledge and potential jobs in the industry.
I've met so many amazing people in MCC who are looking to do both different and similar things in the future. In my first year, a girl on my floor and I bonded over being in MCC, and she's still one of my best friends to this day. We take MCC classes together and, best of all, we both want to go into entertainment. Taking classes together, going to networking events together, and sharing information about job applications (and crying over the stress of job applications) together have made me feel so much more prepared for the eventual transition from college student to industry professional.
I also bonded over MCC with a girl in my sorority, and she connected me to my summer 2021 internship! MCC also holds networking events with other students and professors, and it's always really interesting learning how other students use their MCC major.
My Producing minor has also allowed me to meet students who are eager to go into the entertainment industry! I've met friends who have their own production company, podcast, and the like or work at various entertainment companies. I've also been able to keep up with entertainment news through these connections. And it's amazing to think that these are all people I could potentially be working with in the future.
The minor has allowed me to take a lot of classes with distinguished professors too! Professors who work in the city for their own businesses or who have worked at places like NBCUniversal and Warner Bros. offer office hours for students to set up chats with them. Taking advantage of this has been amazing in terms of learning about their professional experience or getting their advice.
Lastly, I get a ton of other resources like emails filled with internship opportunities! In all, the MCC and producing programs have allowed me to gain so much professional help in the entertainment industry. No matter what you want to do, your major/minor provides a ton of resources!