Published March 23, 2022
Research at NYU: Everything Is on the Table (Part 1)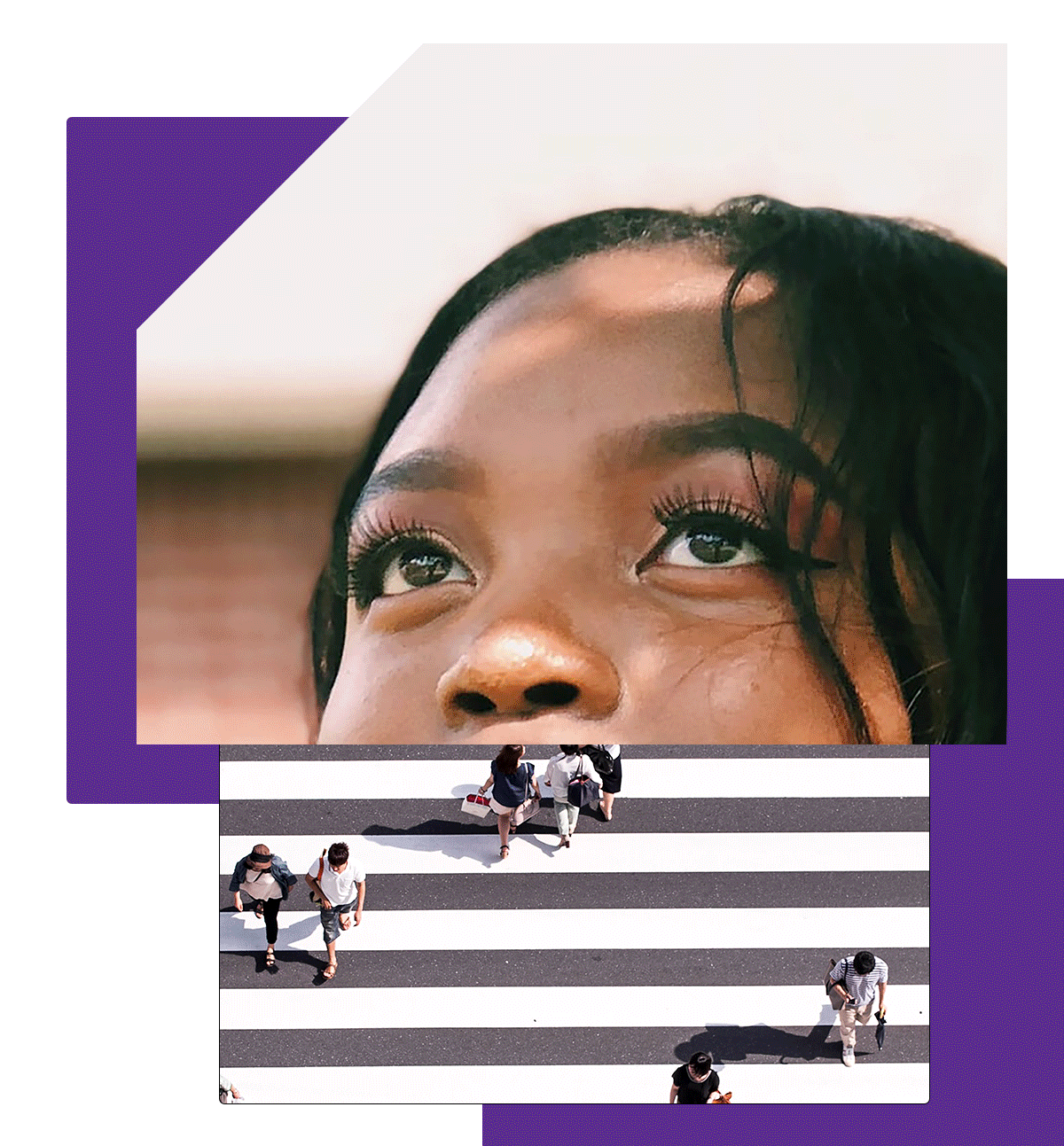 Research at NYU is a science, an art, and a way of life. From the lab to the library and the classroom to the studio, students conduct research across a range of disciplines, promoting scientific advancement and fostering creative expression in the social sciences, humanities, arts, and business.
Here in part one of this two-part series, we share how NYU undergrads explore the ways animated fairy tales interpret the Black experience, adapt virtual reality to improve telerehabilitation, and investigate how cultural and environmental factors interact to affect brain development and social cognition. So read on, and begin to better understand how research at NYU is done on anything and everything.
How Does Animation Use Fairy Tales and Folklore to Interpret the Black Experience?
NYU Tisch student Peyton Freeney has always loved animation, and when he came to NYU, he had a lot of stories he wanted to tell. In his first semester, he signed up for a class called Storytelling Strategies and began crafting his own animated short, Miss Miscious, a fairy tale exploring issues of cultural appropriation.
As his creation unfolded, he thought about all the animated fairy tales and folklore that came before—especially how they interpreted and explored the Black experience. Intrigued, he pitched Miss Miscious to the Tisch Initiative for Creative Research's (TCR) inaugural HEAR US (Helping Elevate and Recapitalize Underrepresented Stories) awards, which fund student projects centering BIPOC voices and stories. "Before I got involved in TCR, I didn't even know if Black fairy tales were a thing people were interested in. Being a HEAR US awardee gave me the confidence to explore and find my voice as an artist," he says. In addition, he expanded on his research as a 2021 summer intern with DiverseToons, an organization that provides a platform for Black animators and artists.
With the HEAR US grant money, Peyton assembled a talented team of storyboard artists and fellow BIPOC Tisch students to bring his animated vision to life. They include Kiera Renee Ferguson as head animator, Skylar Kim as producer, and Alexis Dobynes as the narrator of Miss Miscious. As production continues, so has Peyton's research. "As I've learned things about African American folklore throughout history, I've been able to apply them to my own work and imbue those elements of Black culture into my art," he concludes. "Understanding how fairy tales approached issues regarding the Black experience long ago allows me to analyze my own story and what I want it to represent. So not only has my research inspired my art, but my art has inspired my research. And I feel honored to be able to do this research—to explore this topic unapologetically and authentically."
To keep up with Peyton and his team, follow them on Instagram at @missmiscious.
How Can We Use Virtual Reality to Improve Telerehabilitation?
The COVID-19 pandemic shined a harsh light on the need for more accessible and affordable health care, and Kora Hughes hopes to answer that call. A Computer Science major in the Tandon School of Engineering's BS/MS program, she spent summer 2020 conducting research at NYU's Dynamical Systems Laboratory as part of Tandon's Undergraduate Summer Research Program. Kora adapted a former student's work to 2020, with a goal of researching and developing an interface to help stroke patients rehabilitate remotely. "I liked the idea of helping a population of underprivileged people," she explains. "That's one of my general goals in life. And this research really aligned with that. It made the whole process so much more fulfilling for me."
Stroke survivors often experience muscle weakness that limits their mobility, and recovery requires a strict exercise regimen. Attending in-person sessions during the pandemic made rehabilitation not only physically taxing but risky to their health. Alongside Professor Roni Barak Ventura, her research adviser, Kora sought out a better option. She found that citizen science, the practice of public participation and collaboration in scientific research, could motivate patients to perform their exercises from home and began adapting the project for the Nintendo Switch and then the Oculus Rift.
"My research opened up a lot of doors for me, giving me experience with higher-level data analysis and computer science," she affirms. "In fact, the skills I honed during my research ended up translating to a data analyst internship I had the following year. It's definitely propelled my career forward."
Start with a Question. Find the Tools and Resources to Answer It.
Student research at NYU takes place across our 10 undergraduate schools, colleges, and programs as well as at dozens of specialized centers and institutes. From archaeology to inequality and finance to philosophy, NYU equips you with the tools to apply scientific methods to just about everything. Here's a sampling:
How Do Cultural and Environmental Factors Interact to Affect Brain Development and Social Cognition Therein?
As a student at the Gallatin School of Individualized Study, Tristan Donaldson has charted his own course since day one. He came to NYU with a plan to study Chinese history and philosophy, but introductory psychology and anthropology classes sparked an interest in the human mind. In the interdisciplinary spirit of NYU, he sought ways to "fuse these seemingly disparate interests."
Despite his limited scientific background at the time, he reached out to as many NYU science professors and researchers as possible to consolidate his interests. Gradually, he built his scientific portfolio while maintaining and integrating his interests in the humanities. Then, he applied to be a research assistant under Professor Moriah Thomason at the Social Cognitive Affective Neurodevelopment Laboratory, a research unit within NYU Langone Health's Department of Child and Adolescent Psychiatry. Now his research lies at "the intersection of Chinese philosophy, social neuroscience, and biocultural anthropology." Presently, Tristan researches the human brain and its social functions, grounding his work in a comparative framework that contrasts Eastern and Western approaches to studying the mind and treating psychiatric disorders. His research has led to his self-designed Gallatin concentration, neuroanthropology and eastern epistemology of mind.
As his time at NYU draws to a close, he is excited to continue this exploration. "My senior thesis at NYU will allow me to examine the interrelations among neurobiology, anthropology, and philosophy to assess their potential benefits to psychiatry," he explains. "Reflecting on my time here, it's amazing to realize how much my interests were shaped by my classes, professors, and research mentors, and to understand the extent to which they have evolved over time." And he doesn't intend to stop there. Postgraduation, Tristan plans to pursue an MD/PhD to conduct medical research integrating neuroscience's quantitative aspects with anthropology's qualitative aspects to better understand and treat psychiatric disorders.
We're Just Getting Started
Check out part two of this two-part series—and learn even more about how research at NYU uses more than microscopes and motherboards.