Published April 13, 2022
Research at NYU: Everything Is on the Table (Part 2)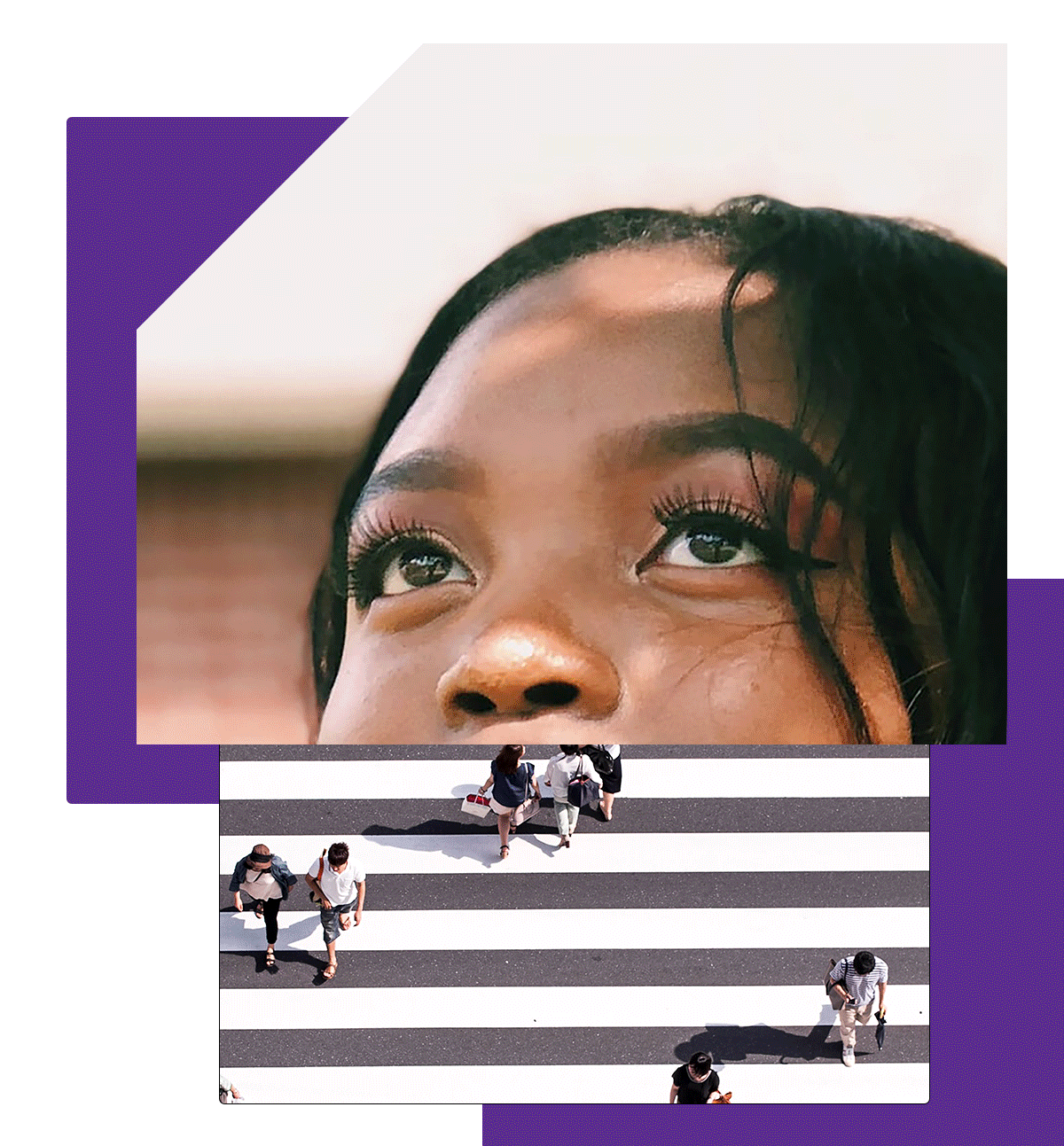 Research at NYU is a science, an art, and a way of life. From the lab to the library and the classroom to the studio, students conduct research across a range of disciplines, promoting scientific advancement and fostering creative expression in the social sciences, humanities, arts, and business.
In part one of this two-part series, we shared NYU undergrad research focused on the Black experience interpreted through fairy tales, the adaptation of virtual reality for improved telerehabilitation, and the cultural and environmental impacts of brain development and social cognition. Here, in part two, we learn about one student who's examining social media's real impact on elections and another who's working to understand common methods used by successful entrepreneurs. Read on—and learn even more about how substantive, impactful research at NYU happens in any and every subject area.
Funding Opportunities Abound
Research requires funding. And NYU offers a plethora of funding opportunities to ensure undergraduate students have the resources they need to conduct the research they're interested in. Here are a few funding options that support research at NYU.
In fact, one CAS student received a DURF grant to help him answer the question…
…What Is Social Media's Real Impact on Electoral Outcomes?
After watching the 2016 presidential debates, Zach Lee, a Journalism and Politics double major, noticed a theme: people's perceptions of the candidates seemed to shift following their interaction with postdebate social media posts. Curious about social media's actual impact on electoral outcomes, he decided to quantify it.
As a member of the Presidential Honors Scholars Program, he applied for and received a DURF grant. Then, he worked one-on-one with Associate Professor of Politics Gwyneth McClendon to conduct the actual research. "Undergraduate students who want to conduct research often partner with a professor of their choice," he explains. "I reached out to my former professor because I really enjoyed her class. She was there to answer my questions and give me advice along the way, and it was a big help."
Over the following months, Zach created a survey to assess social media's effect on a hypothetical election. Then, he used his DURF grant to pay 500 random survey participants to take it. Ultimately, he found that social media had a "small but noticeable" impact on close elections, with 6 percent of the total information body consisting of misinformation. This shifted electoral outcomes by around 3 percentage points—more than enough to influence the outcome of close elections like the 2016 presidential race. "This research has given me a useful tool kit that is applicable to many different industries," concludes Zach. "A lot of us in the humanities think our research is less valid because it's not STEM-based, but that's not true. You can make a huge difference in the body of knowledge in any of these fields."
Research at NYU Is Mission Critical
As the largest private research university in the United States, NYU holds research as central to its mission of fostering an intellectually rich community and a socially diverse environment. Among our accomplishments:
NYU researchers have over 1,300 patents—and more than half of those have been licensed by or to industry partners.
Since 1996, NYU has awarded roughly $3.45 million in research scholarships to nearly 3,500 student projects.
In 2020 NYU ranked No. 37 among the Top 100 Worldwide Universities Granted U.S. Utility Patents.
NYU receives more than $1 billion in government research grants and awards undergraduates more than $100,000 every year for independent research projects.
NYU attracts $400 million annually from foundations, governmental organizations, and other external resources to support research and academic programs.
What Methods Did Famous Entrepreneurs Use to Become Successful?
Before she began conducting research, Aanandi Suri was already very, very busy. The Stern School of Business student was majoring in Business with co-concentrations in computing and data science and marketing as well as pursuing a minor in Business of Entertainment, Media, and Technology. But 2021 brought research to the forefront in a couple of forms.
First, she took a class called Research for Consumer Insights as part of her marketing concentration. Then, she engaged in a summer internship in a neuromarketing firm's research division. As a result, Aanandi decided to join the Stern Program for Undergraduate Research (SPUR), which connects undergraduates with Stern faculty for unique research opportunities. After browsing the SPUR database, she found Professor Ashish Bhatia's current research: the examination of entrepreneurial methods behind famous entrepreneurs. Given that her father and uncle worked together to start a successful pharmaceutical company, Aanandi already had entrepreneurship in her blood. She decided to apply.
Along with four other SPUR students, Aanandi researches whether "there's a common path or theme in how successful entrepreneurs have pursued their ventures," she explains. Each week, Aanandi explores four or five start-up stories and then meets with her team and Professor Bhatia to discuss them. Together, they identify common themes that may have led to entrepreneurial success. Next, the team will analyze their data. "Everyone has different opinions and everyone looks at each example differently, so it's nice to have those diverse perspectives to look at things in a different light," she says. And her work has already sparked an ambition to start her own business someday. "My research has given me a lot of different ideas professionally. And it's shown me what's truly required to become successful," she says. "I could definitely see myself starting something of my own in the future."
Rigorous Research Produces Incredible Findings
In addition to the diversity of undergraduate research currently taking place at NYU, a plethora of incredible findings have recently come out of the University, including:
Adults who stutter don't stutter when they're alone.
Practicing good oral hygiene may protect against dementia and cognitive decline.
A lot of people from the United States are surprised by the fact that African Americans can also be Irish.
Black women artists influenced rock-and-roll acts including the Beatles and the Rolling Stones.
Lemurs can smell cantaloupe hidden in the forest from more than 50 feet away.