Published December 13, 2022
Ready, Set, Click: Your Admissions Decision Is (Almost) Here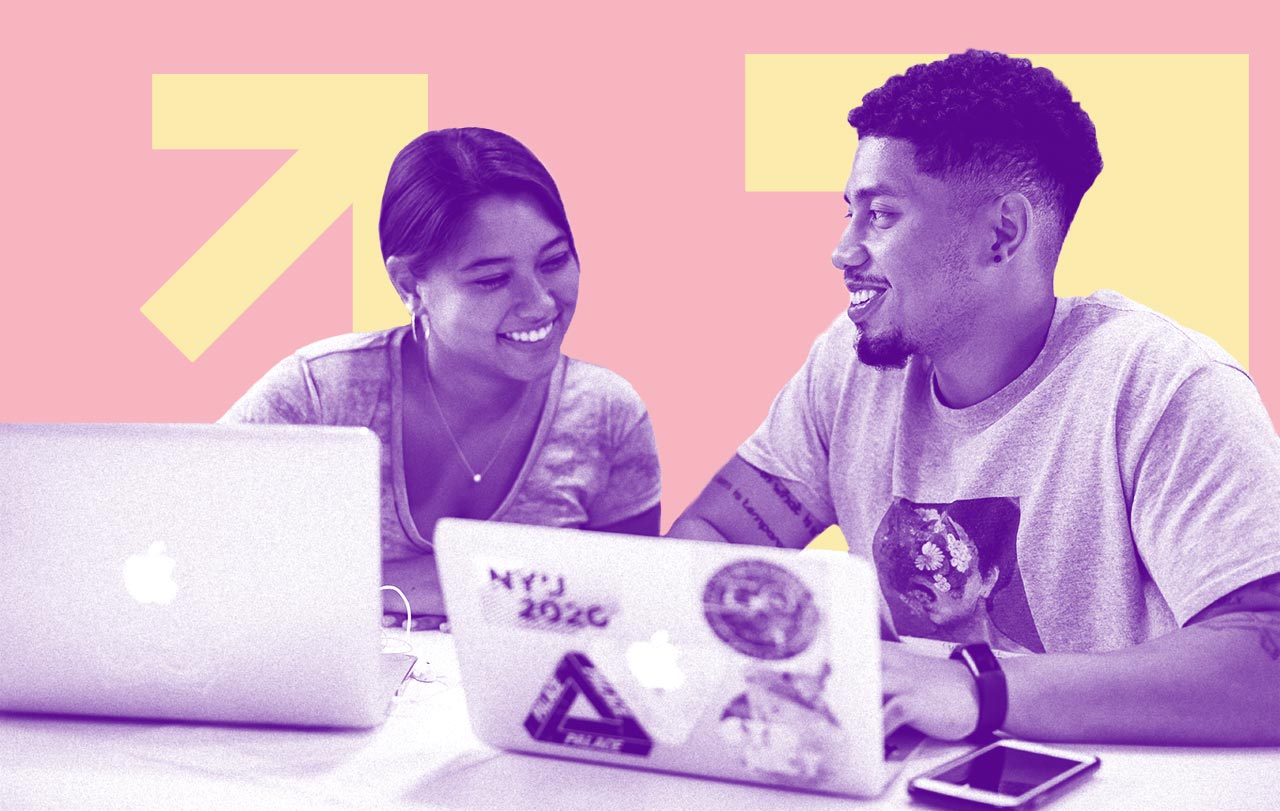 Thank you for applying to NYU! We know the wait for your admissions decision can be stressful, but you can find all the information you need about how and when you will hear back from us below.
How do I access my admissions decision?
NYU releases your admissions decision online via your application status page. When your decision is ready to view, you will receive an email letting you know an update is available.
When you log in, you will see a yellow Status Update box with a link that reads "Click Here to View Your Admission Decision."
Once you click to view your admissions decision, a new screen will load where you can read your decision. You can also download a PDF version of this letter. At the bottom of the page, there is a link to return to your application status page.
We will release decisions for first year applicants by the following dates:
Early Decision I: December 15
Early Decision II: February 15
Regular Decision: April 1
Transfer admissions decisions are released on a rolling basis. Make sure to keep an eye on your email to know when your decision is ready to view.
Congratulations! We are thrilled about the prospect of having you join the NYU community.
Once you view your decision, you will be able to view your admitted student portal, which has information about next steps including responding to your offer of admission, financial aid, housing, and preparing to attend NYU.
When you return to your status page, you will be able to accept or decline your place on the waitlist.
If you accept your place on the waitlist, you will receive updates from us as we move through the waitlist process in the spring and summer.
If we are unable to offer you admission, your NYU journey has concluded for now, and we wish you all the best in your future academic pursuits. You are welcome to apply again in future years for transfer or graduate admission.
Having trouble accessing your application status page? Here's what to do:
If you haven't successfully set up your NYU account and logged into your status page, you won't be able to access your admissions decision. We strongly recommend ensuring you can log in and resolving your technical issues BEFORE decisions are released.
You can find instructions for activating your NYU ID Numbers in an email you received with the subject line "Your NYU ID Numbers and Status Page." First, set up your NYU account on the NYU Start Page. Then, log in to your application status page.
If you encounter an issue, email [email protected] with your IDs, a description of the problem, and a screenshot so we can help you resolve it ASAP.