Why Isn't My Checklist Updating?
Find out how much time it takes us to process different application materials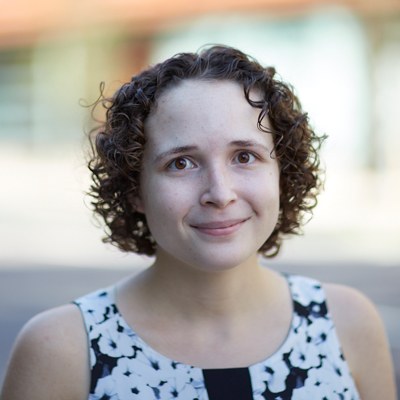 Have you checked your application status recently? Did the transcripts and test scores checklist items update?
Do you know how to check the status of your application?
If your items aren't marked as received yet, how do you know when it's time to worry versus wait? The answer depends on what is missing and how you sent it to us.
The testing agency should send test scores directly to NYU. Different agencies offer different delivery speeds. Typically, if they are not expedited, results will arrive in a month. Add a week or two for exam scoring if you requested scores the same day you sat the exam. Once NYU receives your scores, we load them into our database and match them to your application record. Then your checklist will mark this item complete. 
When should I reach out? If your checklist still has not updated six weeks after you requested an agency send scores to NYU, it's time to get in touch. Reach out to [email protected] with the name of the exams you sent, the date you sent them, your name as it appears on the examinations, and your Common Application ID (CAID) and/or your NYU University ID (aka N number, e.g., N88888888).
Your school counselor should submit predicted test scores for the IB and national exams. When you indicate on the application that you'll send us IB or national exam results, we will email your counselor a form for this.
First-Year Common Application
Transfer Common Application
Wait, I'm Not Sending Tests…
There are a few groups of students who aren't required to send standardized tests when applying to NYU. For these folks, the standardized test checklist item will be waived automatically. If it's not waived within two weeks of your application submission, reach out so we can check your file.
Artistic applicants who must complete an audition or portfolio do not need to submit test scores. You can indicate this right on the Common Application for first years and transfers. First-year students will see a separate question related to this on the application. Transfers will see an artistic program option in the regular standardized testing drop-down menu.
First-Year Common Application
If you must send English Language testing to demonstrate proficiency, you'll see a separate checklist item. On the application, you will choose which exam you took to fulfill this requirement. The exam board should send scores directly to NYU.
If you don't need to send this type of testing, leave this section blank.
Typically, we process transcripts within 10 business days (two weeks) of receipt at our busiest time of year (January–February). When our office is less busy, the processing time can decrease to five business days or one week. Applicants from international schools may experience longer processing times since their transcripts require the review of staff who specialize in international credentials. 
When should I reach out? If it's over three weeks since you sent the document electronically or over six weeks since it was mailed and your checklist hasn't updated, email [email protected] with the name of the schools you sent transcripts for, your name as it is listed exactly on the transcripts, and your CAID and/or your N number.
Each department manages its own artistic review process. Some departments will have you submit your portfolio or schedule your audition on your application status page. For these programs, click the Artistic Review Portal button (located on the right side on a desktop or below the checklists on a mobile device). Some use other resources for auditions and portfolios like SlideRoom and Acceptd. This year, due to COVID-19, many departments have decided to move to 100 percent digital auditions.
While checklists are updated at least once a week, departments manage their checklists in different ways. Some departments mark the item as complete based on receipt of a portfolio or the scheduling of an audition. Other departments wait until the portfolio is reviewed or the audition is complete. Don't worry if this isn't checked off as long as you have played your part.
Learn more about the application process for artistic applicants in this article.
Reach out directly to the department you are auditioning with or submitting a portfolio to when you need an update on your artistic review.
For transfer applicants to the Stern School of Business and second-degree nursing applicants, we require certain prerequisite courses. You can complete this requirement right on your application status page. Click the Update Prerequisite Courses button (located on the right side on a desktop or below the checklists on a mobile device). Once you click this button, a page loads where you can add and update your prerequisite courses. Your checklist updates a few hours after you certify all required prerequisite courses are entered.
Recommendations and Supporting Documents
We try not to clutter your checklist too much, so only select other supporting materials are a part of your checklist. Recommendations and school reports will appear on your checklist once they are submitted. Other supporting documents, like résumés or unofficial transcripts, don't appear on your checklist.
Sending Your Supporting Documents
Not all ways of submitting materials will update your checklist with the same speed.
Fastest Option: Send via Common Application
Common Application sends supporting documents for submitted applications daily to NYU (the day after they are submitted). We upload these to our system and automatically match them to your application. Your transcript checklist item will complete within a few hours of receipt of your transcript. Another bonus: all the schools you are applying to receive your documents without you sending them multiple times.
Documents emailed to us should come from a school official (counselor, principal, etc.) using an official email address (not a public domain). Give your school official your CAID and/or your N number to include in the subject line and body of the message. That way, we can link the attachments to your file quickly. We typically process emails within one business day. During our busiest time of year, updating your checklist takes longer.
We also accept transcripts via secure electronic delivery services like Parchment or eSCRIP if your school uses those.
Snail Mail: Sending Documents via Postal Mail
This year, due to COVID-19, we are operating remotely with very limited staff available to process mail. Therefore, documents mailed to us take nearly four to six weeks to process. Your checklist updates will be significantly delayed.
If you need to mail transcripts and you're a transfer applicant, please use the Common Application Transfer Processing Center option and do not mail directly to NYU for a significantly faster processing time.
Additionally, if you do have to mail us materials, please upload unofficial copies of transcripts and test scores on your application status page.
NYU Office of Undergraduate Admissions
383 Lafayette Street
New York, NY 10003
United States
Check your application status online.
If you submitted something recently (within two weeks), don't worry if your checklist hasn't updated yet.
If you submitted something a long time ago (over six weeks) and your checklist hasn't updated, reach out. Email a[email protected] to let us know what material you sent and when you sent it so we can look for it.