Middle and High School Students STEP into STEM at NYU
NYU's Science and Technology Entry Program gives students who are under-represented in STEM fields an edge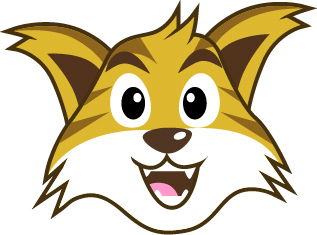 As a middle schooler, Curtis Rodriguez Quamina had not yet come into his own as a model student. In fact, it might have seemed out of character for him to volunteer for an extra day of school every Saturday—a day he would normally spend sleeping in and running track. But when he entered high school, that's exactly what he decided to do. After a summer tour of NYU, he was accepted into the program that would change his life over the next four years—the Science and Technology Entry Program (STEP) at NYU.
STEP is an innovative pre-college enrichment program for talented and motivated African American, Hispanic/Latino, Alaskan native or American Indian, and economically disadvantaged white or Asian students entering grades 7 through 12. The goals of the program seem simple—to encourage historically under-represented groups to pursue science, technology, engineering, and math fields, and to prepare them to apply to selective colleges. But STEP's impact is anything but simple. With a 90 percent retention rate and many students like Curtis returning as mentors following graduation, STEP shapes exceptional, dedicated learners and forges lifelong bonds.
"I've always known science is all around you. But being able to see how it works really inspired me," Curtis says. During his four years with the STEP program, he delved into projects that exposed him to topics like cybersecurity, microbes, and his ongoing passion, computer-aided design software. "That's why I decided to major in mechanical engineering," the current Tandon School of Engineering sophomore reflects. "STEP paved the way for my success."
STEP packs a lot into a single day of learning. Mornings are dedicated to core subjects. Then, afternoons are for more focused electives like anthropology or nanotechnology. There's also space for students to talk about social justice and current events. Additionally, a research component plays a huge role. From egg-drop tests to virtual city development to agricultural experiments, students aren't just reading about science—they're watching it happen in real time. They even get to present their projects, learning valuable public speaking and networking skills.
Rory Meyers College of Nursing sophomore Safiatu Diagana was in seventh grade, her first year in the STEP program, when her anthropology project won first place at a state conference. After realizing that model skeletons used in classrooms were quite expensive, she and two teammates created an inexpensive skeleton designed for use in schools in developing countries. "I was able to combine my love for both humanities and science to create a product to help others learn about the skeletal system just as I did," Safiatu says. "And our team made history by being the youngest group division to win first place against high school and college students in the same category."
For high schoolers beginning to think about college applications, the STEP program provides resources that can jump-start the process. STEP instructors walk students through the application process and essay writing, and even take them on college tours to give them a closer look at campus life.
Stern School of Business sophomore Priya Persad took full advantage of these resources during her time in the program. "I took the ACT and SAT prep classes at STEP, as well as a personal essay class," she says. "What STEP offers would usually cost thousands of dollars, but I was receiving the same education for free! They even connected us with alumni who could give us a rundown on the ins and outs of college."
STEP also offers panels and workshops for parents about everything from admissions to financial planning, part of an extensive parent component that gets guardians involved while their children are in class. "My parents had very limited knowledge of the rigorous application process," Priya remembers. "My mom's knowledge was outdated and my dad didn't go to college—and both my parents are immigrants." But with STEP's guidance Priya and her family navigated applications with ease, landing her a spot at NYU.
Many students choose to return to STEP as guest speakers, mentors, and teachers once they graduate from the program and enter college. In his final semester at NYU, recent Tandon graduate Anthony Mai finally realized his dream of giving back to the program. He worked with eighth and ninth graders, teaching them algebra.
"As a teacher I was able to see that students genuinely care about school and really want to succeed," Anthony says. "Luckily, STEP provides new opportunities for those who may have never had the chance. It allows students who thought that they couldn't do something in STEM to see a different path for their future." Anthony knew he wanted to be an instructor who prioritized learning. But he made an effort to make math fun and connect with his students as well. It's that passion that he noticed in his own teachers during his time in the STEP program, and his own connections that kept him coming back for more over the years.
"STEP isn't just a program, and it's not just about academics," Curtis says. "At the end of the day, it's a family."