Middle and High School Students STEP into STEM at NYU
NYU's Science and Technology Entry Program gives students who are underrepresented in STEM fields opportunities for their futures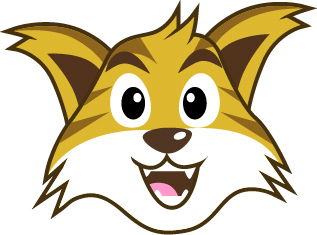 "I don't want to help just one person. I want to help as many people as possible," says NYU first-year student Omer Mosker. Omer is majoring in Biology at the College of Arts and Science and hopes to work in biomedical engineering. When he was in seventh grade, Omer joined the program that would inspire this goal and change the course of his education—the Science and Technology Entry Program (STEP) at NYU. Through STEP, Omer learned about biomedical engineering for the first time, and how science and technology transform lives.
STEP encourages historically underrepresented groups in science, technology, engineering, and math fields to pursue these subjects and prepare to apply to selective colleges. This innovative pre-college enrichment program supports talented and motivated African American, Hispanic, Latino, Alaska Native, Native American, and economically disadvantaged white or Asian students entering grades 7 through 12. While the goals of the program seem simple, STEP's impact is anything but: the program boasts a 90 percent retention rate. Additionally, many students return as mentors after graduating. It's clear that STEP shapes exceptional, dedicated learners and forges lifelong bonds.
For Omer, STEP introduced STEM possibilities through a research project. "We created a concept for a health device that can detect strokes before they occur using infrared technology," he explains. "Seeing how much potential the device had made me want to chase after any opportunity to work on this type of project in the future."
STEP packs a lot into a single day of learning. Mornings are dedicated to core subjects. Then, afternoons are for more focused electives like anthropology or nanotechnology. There's also space for students to discuss social justice and current events. Additionally, a research component like the project Omer describes plays a huge role. From egg-drop tests to virtual city development or agricultural experiments, students aren't just reading about science. They experience these concepts in real time. They even get to present their projects, learning valuable public speaking and networking skills.
Rory Meyers College of Nursing senior Safiatu Diagana was in seventh grade when her anthropology project won first place at a state conference. It was also her first year in the STEP program. "Our team made history by being the youngest group division to win first place against high school and college students in the same category," she says. After realizing that model skeletons used in classrooms were quite expensive, she and two teammates created an inexpensive skeleton designed for schools in developing countries to use. "I was able to combine my love for both humanities and science to create a product to help others learn about the skeletal system just as I did," Safiatu says.
For high schoolers beginning to think about college applications, the STEP program provides resources that can jump-start the process. STEP instructors guide students through the application process and essay writing. They even take STEP students on college tours to get a sense of campus life. "I barely sweated during the college admissions process," Omer remembers. "We went over everything together, and it was completely stress free."
Matthew J., a high school senior, has taken full advantage of STEP's college prep resources. Matthew is still deciding where he will go to college, but with help from STEP, his PSAT/NMSQT scores were within the top 10% nationwide, earning him a College Board National African American Recognition Program award. While STEP at NYU provides an excellent advantage for all who participate, it's important to note that the program does not guarantee admission to NYU.
Also, STEP is not just for students who want to pursue a major in STEM. Matthew, for example, plans to study creative writing, songwriting, or poetry. Moreover, he credits one of his STEP teachers in helping to foster a deeper love for reading. "Science and math are very helpful tools outside of the classroom," he explains. "STEP introduced me to chemistry, biology, conducting experiments in labs, and more." His favorite STEP project thus far has been learning how to build a hydroponic vegetable garden.
Many students choose to return as guest speakers, mentors, and teachers at NYU STEP once they graduate from the program and enter college. Anthony Mai, who joined STEP the summer before he began high school, returned to teach algebra, computer science, and robotics. He also lead student groups to compete in the statewide STEP conference.
"STEP got me interested in engineering and technology before I had any real exposure to it in high school," he explains. "It introduces you to so many new topics you won't normally learn about in school." Anthony's interest has only grown: He is now in his final year of the MS in Computer Science program at the NYU Tandon School of Engineering.
As a STEP instructor, Anthony prioritizes learning. But he also makes the subjects fun and connects with his students. It's the same passion he noticed in his own STEP teachers. "I really enjoy seeing students have that 'aha' moment when a new topic finally clicks," he shares.
Safiatu has also returned many times as a STEP panelist. "I continue to give back because I want to help the future generation of college students understand how, as STEP students, we jump-started our college experience through the endless resources STEP provides and continues to provide." Her advice for students is always: "Do not second guess yourself. You are capable of so much beyond what you think you can do."