The TL;DR
The prehealth track at NYU lets you major in any subject as you prepare for health-focused studies after graduation.
NYU's degree-granting campuses in Abu Dhabi and Shanghai have prehealth options too.
Prehealth students at NYU can study away for a summer, semester, or full academic year.
Health fields are constantly evolving, and there is a great need for dynamic thinkers. At NYU, there are plenty of options to prepare for a career in health care. For instance, the Robert and Ellen Salant Prehealth Program at the College of Arts and Science (CAS) prepares students to pursue an advanced degree in a variety of health fields. What's more, it offers students the flexibility to select from hundreds of different majors and minors. And if NYU Abu Dhabi or NYU Shanghai is your home campus, you also have options to prepare for a health-care career.
If you choose to study prehealth at NYU, you will build a foundation in critical thinking and engage with the world on many fronts. You will also bring your interests together to create an academic experience all your own. Most importantly, you will gain the tools to be successful in whatever health-related career you ultimately choose.
How Prehealth at NYU Works
If you choose the prehealth track, you will follow a path guided by three important components: academics, advising, and community. Here's what you need to know.
Health care's challenges and opportunities require problem-solvers who think outside the boundaries of traditional disciplines. That's why NYU empowers prehealth students to choose any major. You can be prehealth and pursue a foundational science like biology or chemistry. Or instead, you might focus your studies on a major like Public Policy or Nutrition and Food Studies. You can even choose a major completely outside of health, like Dance, History, or Sport Management. To further enrich your studies, you can also select from minors like American Sign Language, Economics, and Multifaith and Spiritual Leadership.
It's up to you how you shape your trajectory and how you'll become a well-rounded health professional school candidate.
For Shanelle Bhajan, the ability to explore options made all the difference in finding the major that best complemented her interests. "When I came to NYU, I knew I wanted to be prehealth and planned on being a Biology major," she remembers. "When I took a course called Health and Society in a Global Context, I fell in love with public health. The field has an emphasis on communication and how concepts are applied. The professor was so passionate. It made me realize medicine isn't only one thing. There are many ways we can help people, whether through an individual or more societal approach." Ultimately, she majored in Global Public Health and Science with a concentration in biology.
While you can choose any subject for your major, health professional schools require foundational coursework in biology, chemistry, math, physics, and writing. The NYU prehealth curriculum covers these subjects. Still, some schools require additional coursework in subjects like biochemistry or a social science. As you explore your options with your adviser, you will make a plan that matches the requirements for your target schools. And as the largest private traditional research university in the United States, there are plenty of opportunities to take part in research along the way, whether in a health-related area or another academic discipline.
No matter which NYU school houses your major, as a prehealth student, you will receive personalized support through the CAS Preprofessional Advising Center. Here, you will work with an adviser who is an expert in navigating the prehealth curriculum and the application process for professional health programs. Your adviser will guide you on all the components of your application. They'll help you assess your chances of admission and even study for standardized tests like the MCAT, DAT, and OAT. At the center you can take part in preparatory workshops and programs throughout the year. The center's team will connect you with internship, volunteer, research, and job opportunities.
Later on, once you have met the academic requirements, your adviser will guide you through the application process to receive your Committee Letter. The Committee Letter is an institutional evaluation that highlights you as a multidimensional candidate. It ties together your academic record, scholarly accomplishments, personal attributes, experiences working and volunteering in the community, and demonstrated commitment to the field. It's an important part of your application to a professional health program after graduation.
Beyond academics and guidance, the prehealth program is a source of community, support, and further opportunity for all students interested in professional health schools. Student-run clubs offer the chance to connect with classmates who share your interests. With options as diverse as NYU's student body, you can become a leader, further expand your knowledge, give back, and more.
For Michelle Alvarado, a recent graduate who majored in Global Public Health and Science with a concentration in biology and minored in Social Entrepreneurship, joining Phi Delta Epsilon (PhiDE) was very impactful. PhiDE is NYU's coed international medical fraternity. "As a first-generation college student with no familial background in medicine, I felt I needed a support system of other prehealth students to make up for the support I lacked elsewhere," she shares. "PhiDE gave me exactly that! Building relationships with my peers has encouraged me to continue my hard work."
Get Involved
Below are a few popular organizations created with prehealth students in mind.
The NYU chapter of the American Medical Student Association (AMSA) connects undergraduates to a network of medical professionals. At NYU, AMSA hosts events like medical student panels as well as MCAT prep sessions. They also organize volunteer excursions and tutoring. They even have a peer mentorship program!
Many student clubs, including the Pre-Veterinary Club and the Pre-Dental Society, bring together prehealth students to explore the field and engage in community service. Advocacy groups like the Asian-Pacific American Medical Student Association, the Queer Health Task Force, and STEMinist are among the many organizations that help students from historically marginalized groups and their allies find support and build community.
The Medical Dialogue Review is NYU's peer-reviewed student-run medical journal. Articles range from discussions of public health to reviews of recent medical journal publications.
Prehealth at NYU's Tandon School of Engineering
Prehealth students at Tandon have their own program. It offers similar components to the CAS program but is tailored to the school's focus on technology. At Tandon you earn a Bachelor of Science degree and can choose from majors like Biomolecular Science, Computer Engineering, and Integrated Design and Media. Minors include Feminism and Science, Technology, Engineering and Math (STEM); Game Engineering; and Robotics.
Tandon's Prehealth Student Board holds events, advocates for prehealth undergraduates, and fosters a welcoming and supportive community for Tandon students who are interested in prehealth professions. The student-run BioMedical Engineering Society offers opportunities for academic exchange and professional development through gatherings focused on recent advances, discoveries, and inventions that integrate engineering and medicine.
"NYU has a lot of opportunities for undergrads to join research projects with faculty, especially at Tandon," says Dhruv Patel, a Chemical and Biomolecular Engineering major. For example, Dhruv, who is minoring in Public Health with a concentration in medicine and the environment, works closely with a Tandon professor on a study documenting the effects of air pollution on vulnerable populations in New York City's Chinatown. "In my role I am combining my STEM interests with my interest in the humanities, specifically in public policy, to help come up with ways to improve the situation," he explains.
Premedical and Health Studies at NYU Abu Dhabi
NYU Abu Dhabi students who are interested in attending health professional schools after graduation can major in any discipline. Choose from majors like Arab Crossroads Studies, Bioengineering, and Social Research and Public Policy and minors like Arabic, Peace Studies, and Urbanization.
To fulfill requirements for most health professional programs, you will follow the rigorous, three-semester Foundations of Science sequence. This sequence includes math, science, and writing coursework. Students are encouraged to take their studies further with a social science discipline like psychology or sociology.
Throughout their studies, premedical and health studies students have support from faculty mentors, advisers, and the Career Development Center (CDC). The CDC helps connect students with internships and volunteer work. Additionally, there are many ways for students at NYU Abu Dhabi to collaborate on professors' research or to initiate their own research projects, which they work on under the guidance of a faculty mentor.
Prehealth at NYU Shanghai
Like NYU in New York City and NYU Abu Dhabi, NYU Shanghai's prehealth program gives you the freedom to choose any major while you prepare for a professional health program after you graduate. You will work closely with your adviser to complete recommended coursework in STEM and writing while gaining the broad education and critical thinking skills professional health programs search for.
At NYU Shanghai, prehealth students have the exciting chance to explore their interests while living in China's largest city and cultural and economic capital. With half the student body coming from all over China and the other half from the rest of the world, NYU Shanghai students build an international network while exploring everything this innovative and cosmopolitan city has to offer.
As an NYU Shanghai prehealth student, you'll choose from a wide range of programs, including the unique Global China Studies major and minor. You can also complement your chosen discipline with minors like Creativity and Innovation, Genomics and Bioinformatics, and Philosophy. Since all NYU Shanghai students study away for at least one semester, you can even plan to complete some of your prehealth coursework while abroad.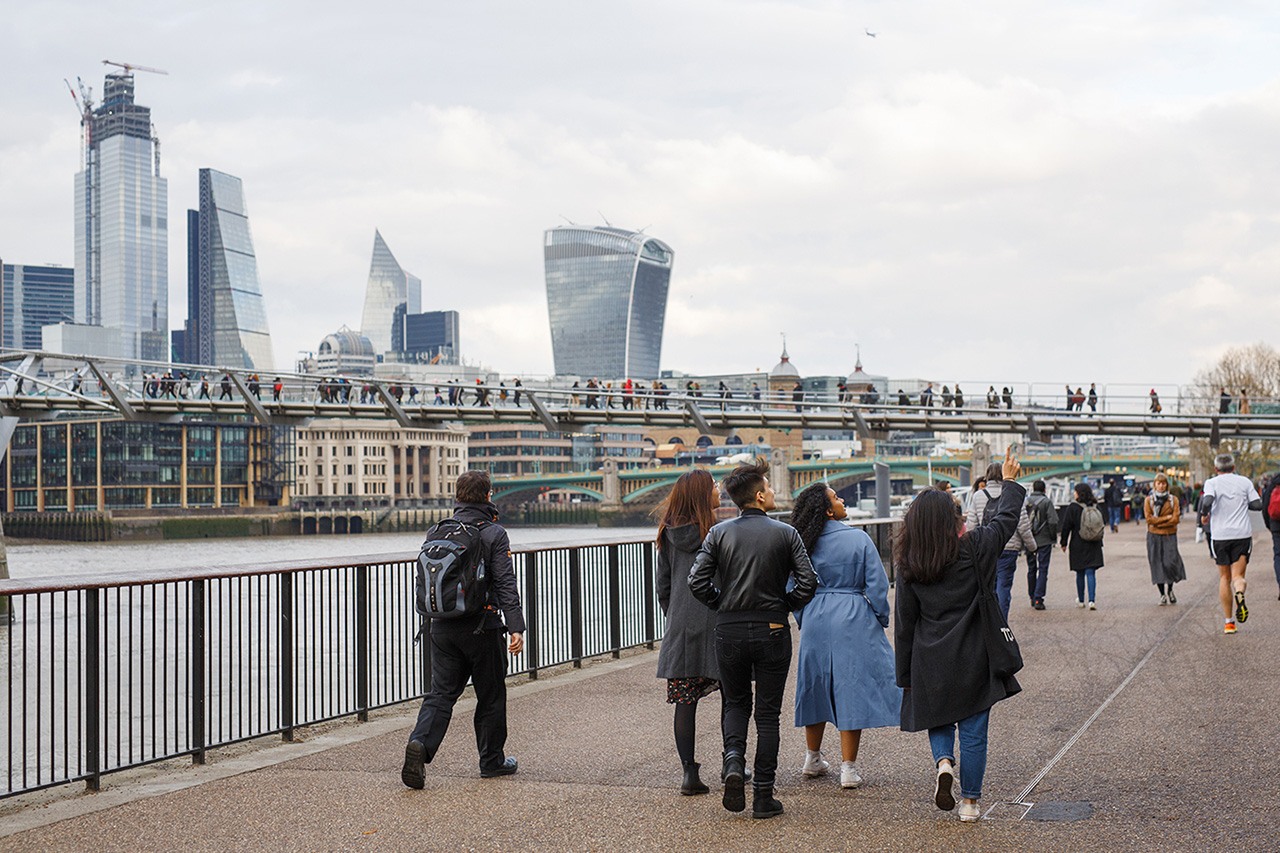 Incorporating Studying Away into Your Prehealth Plan
With careful planning, you can make full use of NYU's global network to spend a summer, semester, or full academic year abroad. All three of NYU's degree-granting campuses as well as some academic sites, like NYU London and NYU Tel Aviv, offer courses from the prehealth curriculum.
If you're interested in global public health, you can take popular courses like Epidemiology for Global Health and Health Policy in a Global World at NYU Accra. There, you can also engage in experiential learning through internships with organizations addressing important social issues like aging and AIDS. Through these opportunities, you'll learn more about West African society and the challenges of development while gaining invaluable experience in the field.
When Global Public Health and Sociology major Esofi Nunyi studied away at NYU London, she was eager to broaden her experience. Through an internship with the King's Health Partners Women and Children's Health center, she experienced how the health-care system in the United Kingdom compares to the United States. "One of my projects was analyzing survey data on how hospital interventions had worked for patients," she explains. "It was so cool to get to experience what analysts do in public health and see how there are quantitative ways we can improve health-care services."
Interested in a Nursing Career?
At NYU, you have the opportunity to choose a Nursing major as an undergrad at the Rory Meyers College of Nursing. There is also a dual-degree program that allows you to complete your bachelor's and master's degrees in preparation for an advanced practice nurse role such as a nurse practitioner, nurse-midwife, or clinical research nurse. NYU also offers a Global Public Health and Nursing combined major. Or you can choose the prehealth track as an undergrad and then pursue a graduate degree in nursing.