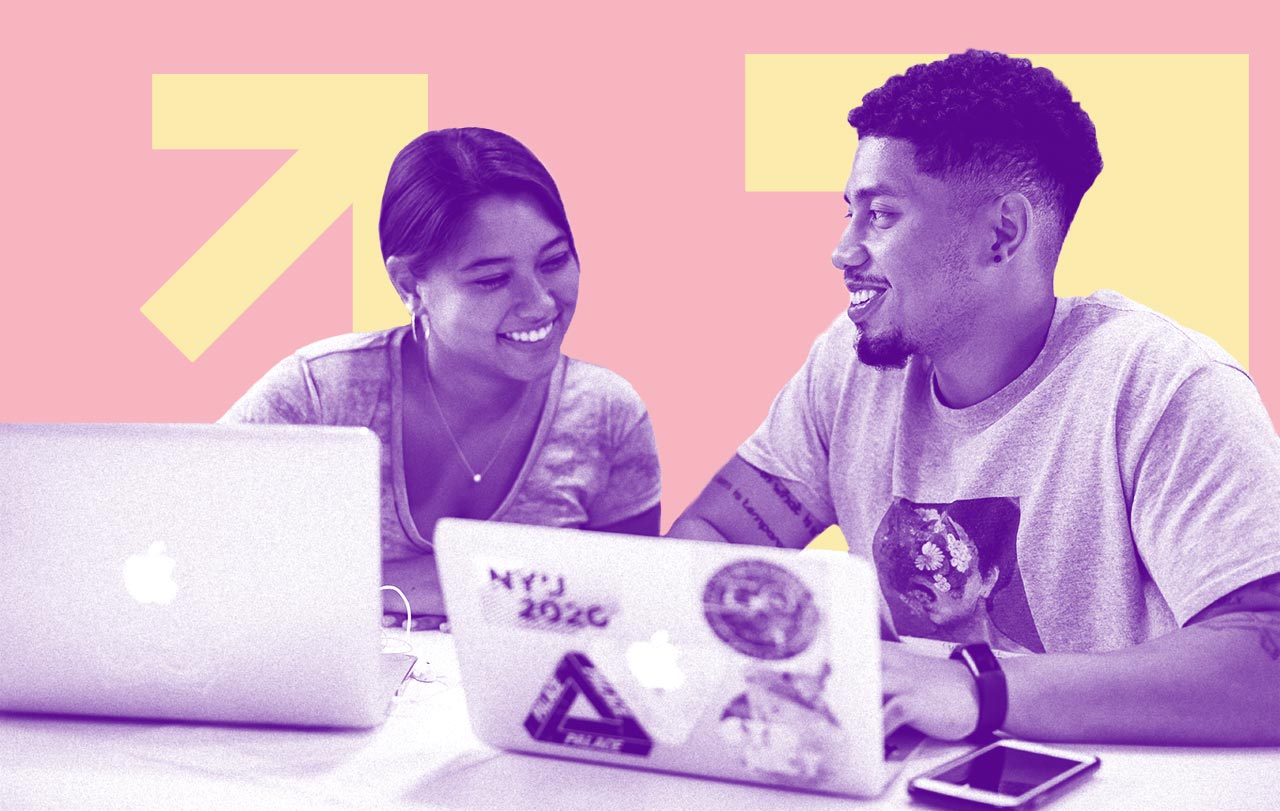 Decision release is around the corner. Here's everything you need to know about accessing your admissions decision.
Listen While You Wait: A "Good Vibes Only" Playlist for Admissions Season
Keep your spirits up while waiting for your admissions decision with this NYU student-curated playlist full of optimistic tunes from Dua Lipa, Mumford & Sons, Destiny's Child, and more.
Meet Me at NYU: Plan Your Campus Tour
Tips and suggestions to help you plan your campus tour in New York City, Abu Dhabi, or Shanghai.
The Taylor Swift Album to Listen to While Applying to Each NYU School
College apps leaving you feeling "happy, free, confused, and lonely at the same time?" Escape into Taylor Swift's discography while applying to NYU!
Visit NYU (virtually & in person)
Visit our Campus Without Walls! We now offer in-person and virtual opportunities to experience campus highlights, hear from current students, and picture your future here at NYU.
Register for tours & events
Join Our Community
Meet NYU is your inside look at the undergraduate experience of an NYU student. Join our mailing list to receive periodic updates about life at NYU, academic programs, and how to apply.
Request More Information